Easy mod podged water tumblers are a quick, fun and sparkly way to ensure that you want to drink more water throughout the day! You only need a few things, and a few minutes, to make this easy craft!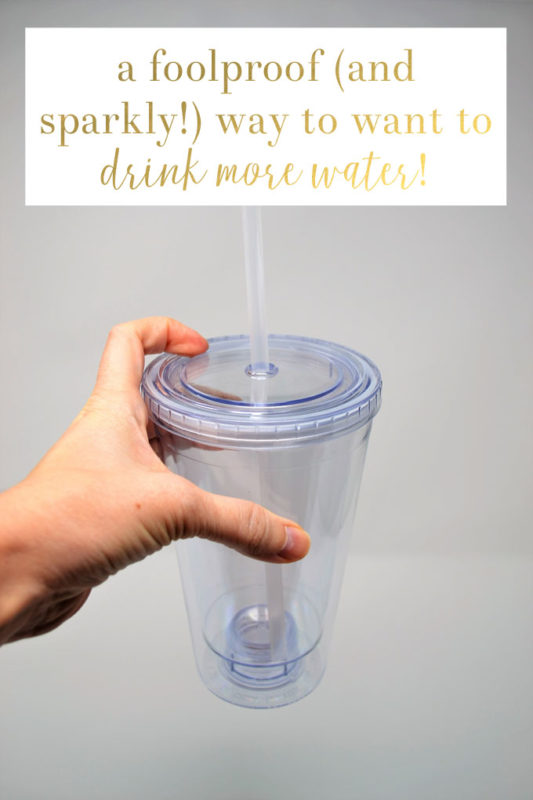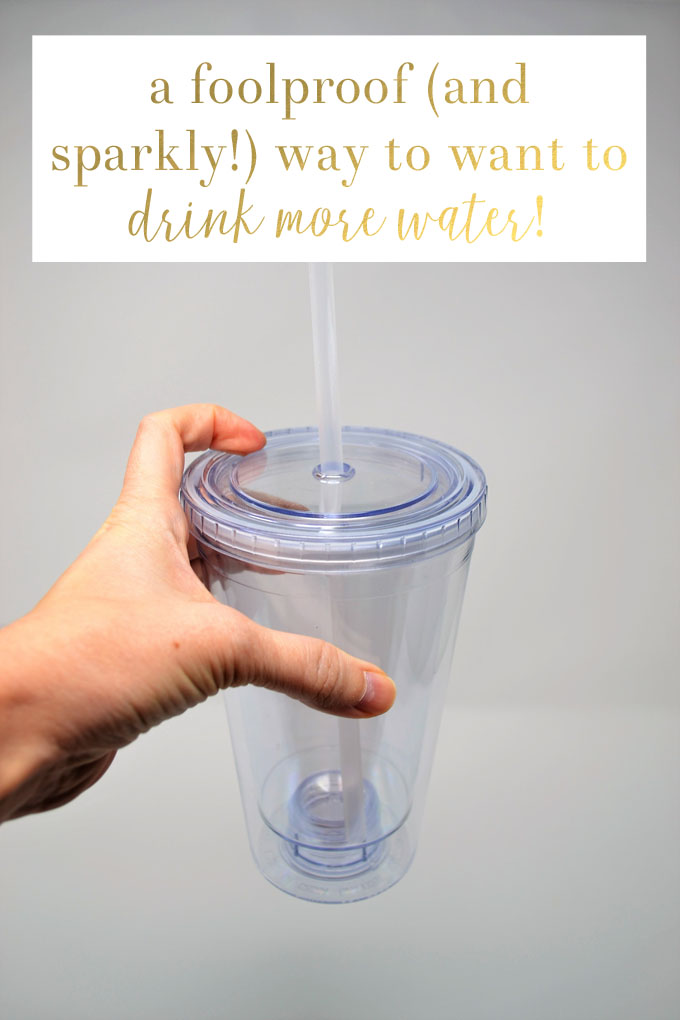 I love all the clever ways you can get creative with these clear tumblers. Use vinyl, glitter, photos, decorative paper…the possibilities are endless!
Wanting a sparkly look, I used Mod Podge to decorate this tumbler for an easy confetti craft that's perfect as a way to make sure you're staying hydrated throughout the day!
Best of all, you only need a few things…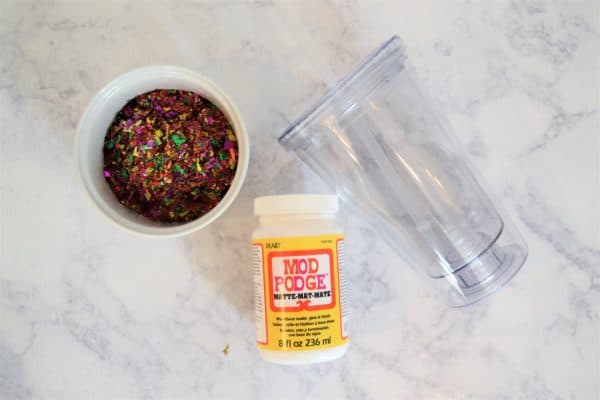 Materials:
Clear Tumbler w/ Removable Insert
Mod Podge Matte
Confetti
Foam Brush
Step 1: Wash and dry your tumbler. Use your foam brush to apply Mod Podge to the entire inside of your tumbler. You'll want to work quickly, as you don't want the Mod Podge drying before you apply the confetti. If you'd prefer, you can work in sections.
Step 2: Sprinkle confetti inside of your Mod Podged tumbler. Shake out excess. Let dry.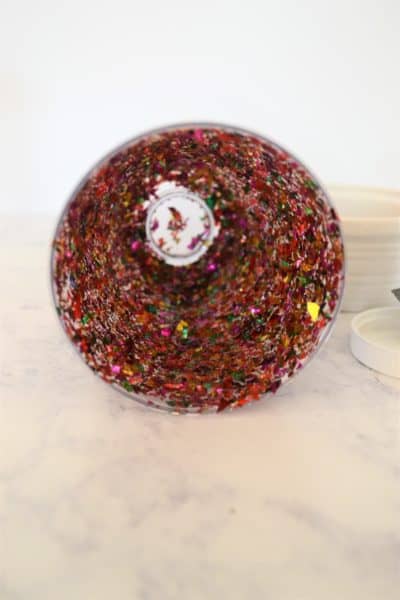 This project is super quick…minus the drying time. My tumbler took a few hours to dry completely. Once dry, you may want to do another coat of Mod Podge and another layer of confetti (I only did one coat for mine).
You can find lots more quick crafts ideas here!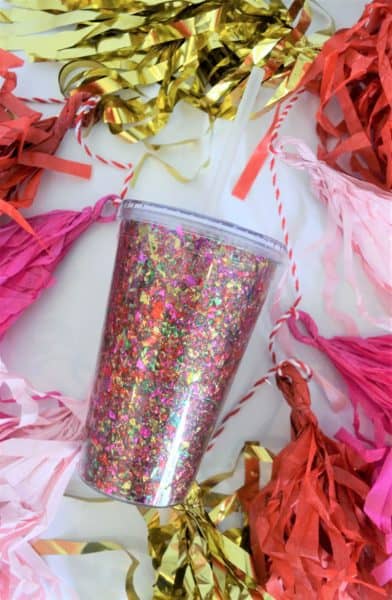 These mod podged tumblers turned out super cute! These make great gifts, and a fun project for a girls night!
Thanks for reading all about my mod podged tumblers….have a great day!