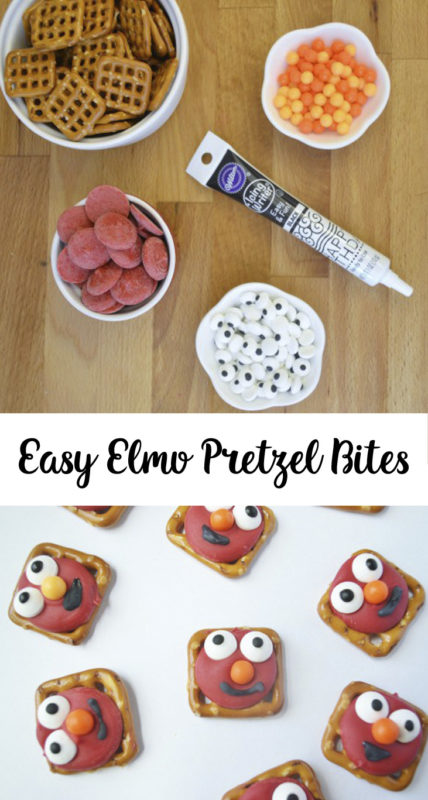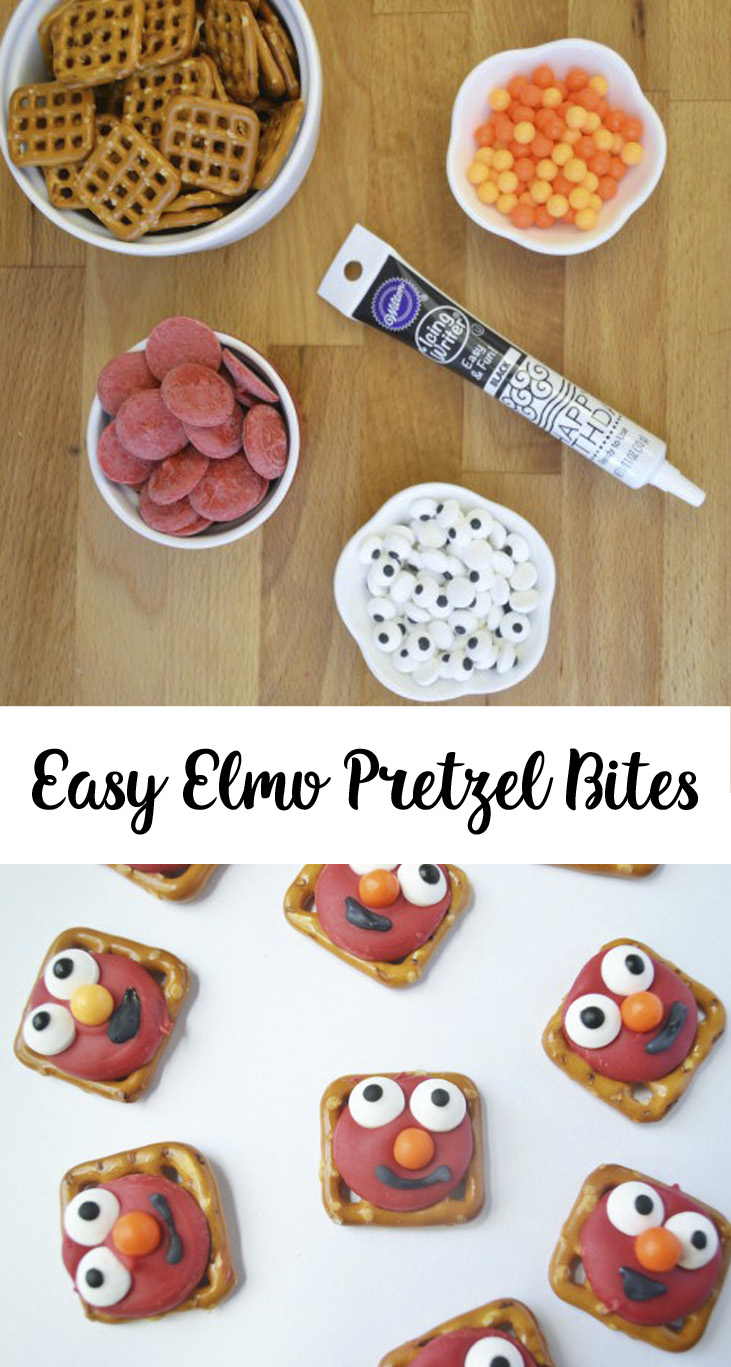 When my toddler turned three back in April, her requests were minimal. She wanted a Daniel Tiger/Elmo party, she wanted cupcakes, and she wanted Elmo-themed candies. Modeling them after the Flower Pretzel Candies I made a few years back, these bites came together so, so quickly and easily…
All you need are square pretzels, red candy melts, candy eyes, orange round candies (for the nose), and black icing for the mouth.
Simply place a candy melt on each pretzel (the birthday girl LOVED helping with this part), and melt very briefly in a 250 degree oven. Two minutes or so is all you need.
Once candy is melted, add two eyes, a nose, and a mouth! If I had to do these over, I think I'd use black sprinkles to create the mouth…the icing was a bit tricky to apply smoothly and evenly. Though, of course, the kids didn't seem to care or notice 🙂
You could really do these with any character you can think of!
Thanks for reading all about my Elmo Pretzel Bites! Have a lovely day!