My kids love handing out valentines to their friends. These tic tac toe valentines take things up a notch–they're not only a valentine, but a fun game as well!
Today, I'm sharing this easy how-to, plus a free printable gift tag to make your own tic tac toe valentines!
How cute are these tic tac toe valentines? They're super simple, too; you can put together a dozen of these in about half an hour!
Here's what you need:
free printable tic tac toe tag
clear cello bags
graham crackers
colored candies
First, take your graham crackers and split in half. I used a paring knife to carefully cut the crackers in half to prevent breaking.
Use your icing to create lines on each cracker to create your tic tac toe board. Let dry (you can stick crackers in the refrigerator to speed up drying).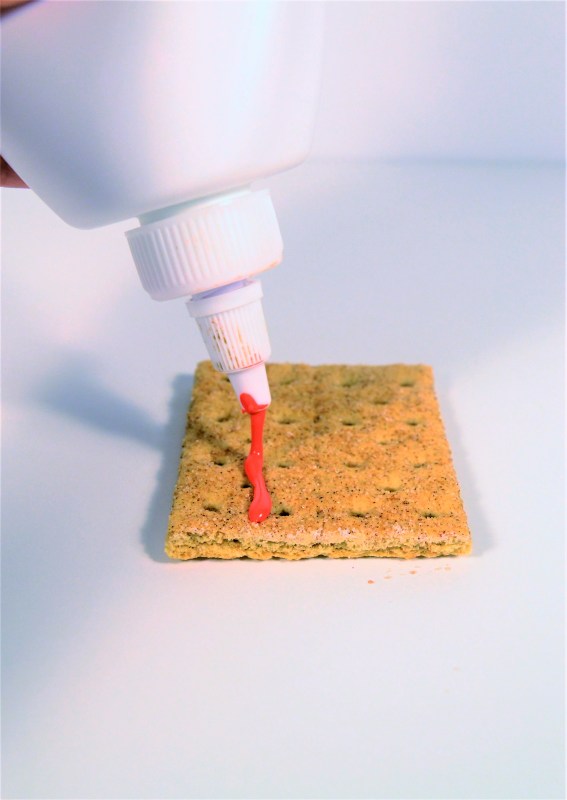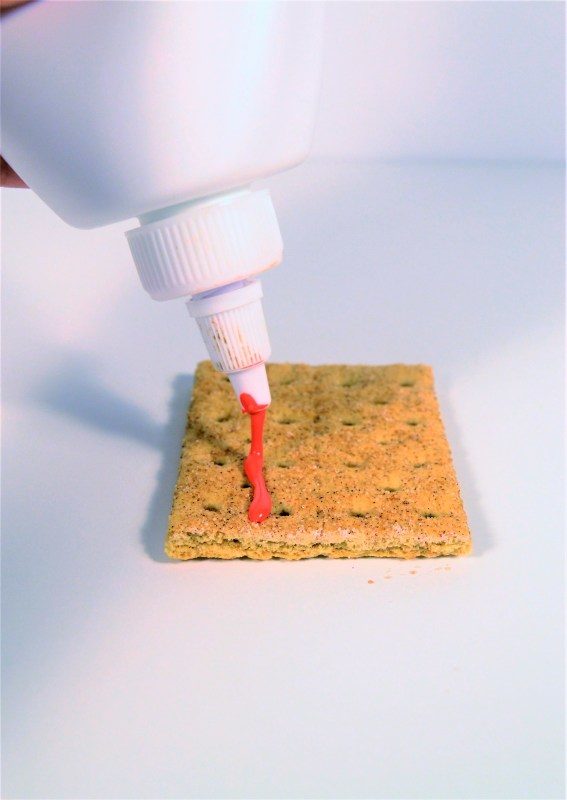 Add to a bag with colored candies (M& M's, skittles or conversation hearts would work well). You'll need two different colors (plus some extra for snacking during play)!
Want to make your own? Click here for the printable tic tac toe Valentine's Day tag!
Our printables are so easy to download and print out. Just follow these steps:
Click on the file you'd like to download, and save to your computer.
Send to your favorite photo printer to have printed on either matte cardstock or photo glossy paper (at-home printing is, of course, an option, but I find professional printers usually print colors and images more vividly and clearly).
This file prints best at 5×7 (they'll be 4 tags per sheet).
Cut out, punch a hole at the top, and attach with twine to your valentine!
Looking for some printable & personalized Valentine's Day art for your home?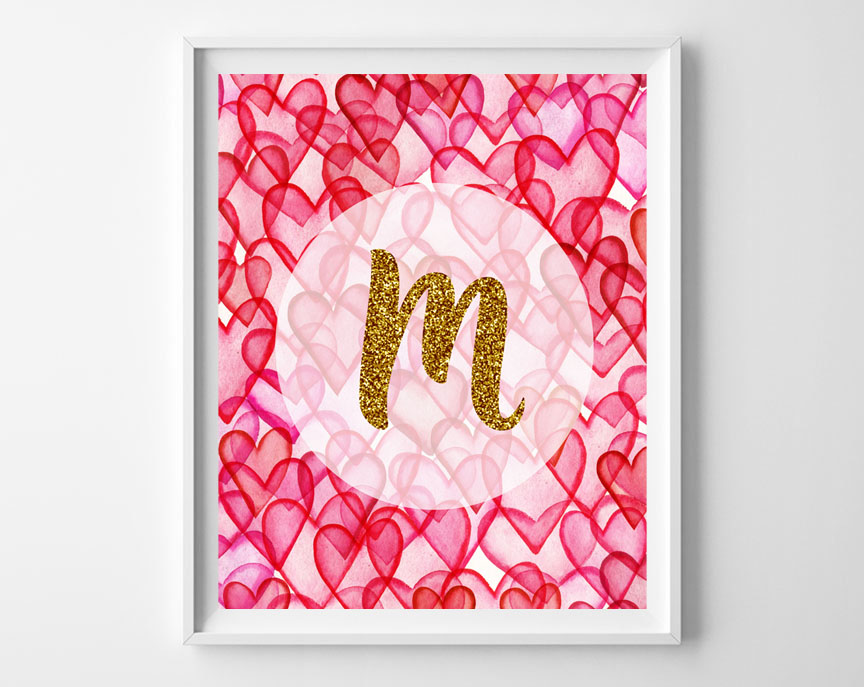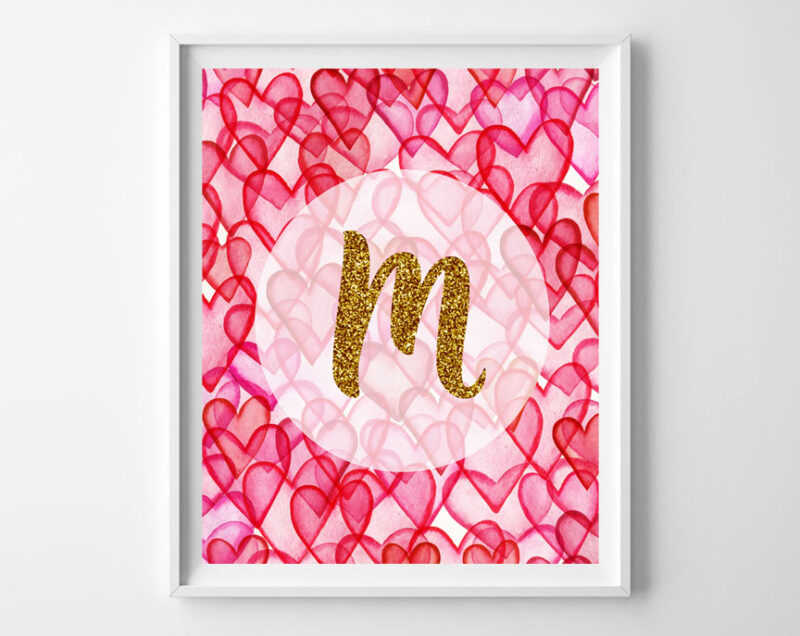 burlap+blue has this set of free Valentine's Day initials–all 26 letters available!
Thanks for reading all about my valentine's day printable tic tac toe tag!
If you're looking for year-round, non-holiday art for your home, these free printables from burlap+blue may be just what you're looking for.