Crockpot Italian Chicken is an easy weeknight dinner recipe, using only four ingredients!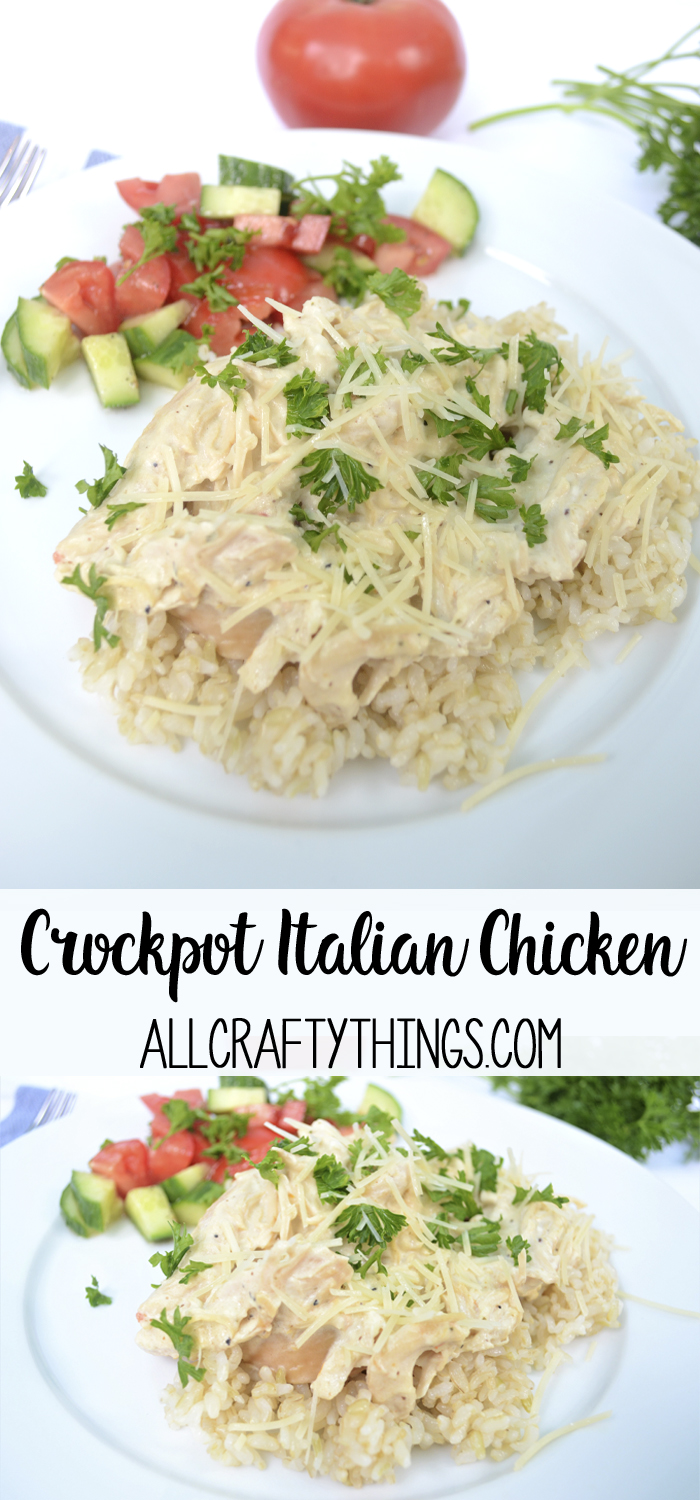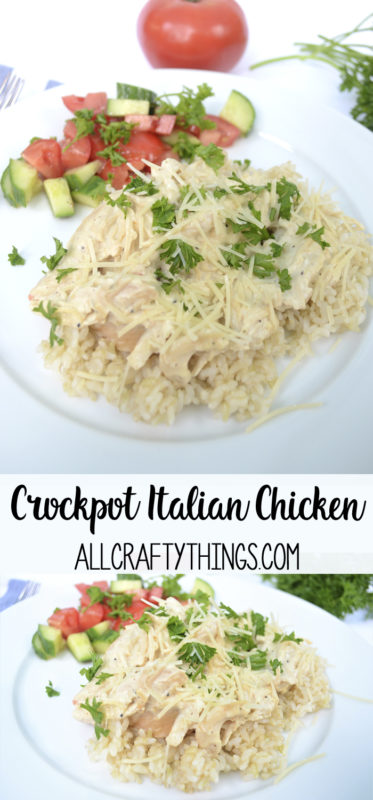 The school year has begun, and with that, after school sports, homework and other activities. Which means that I'm always on the lookout for easy and delicious weeknight meals for my family.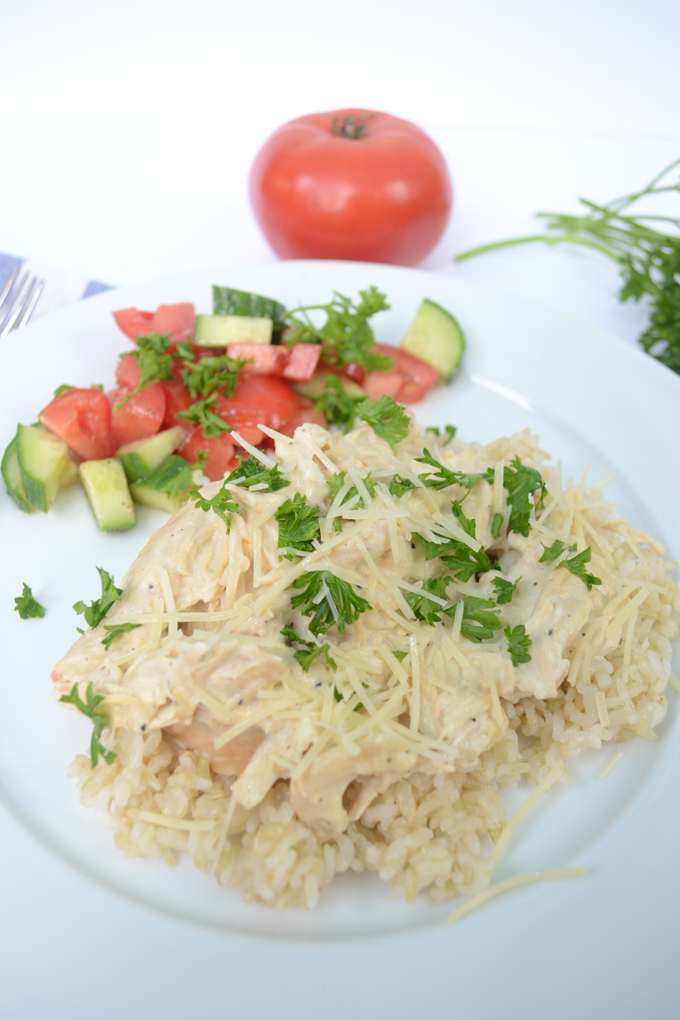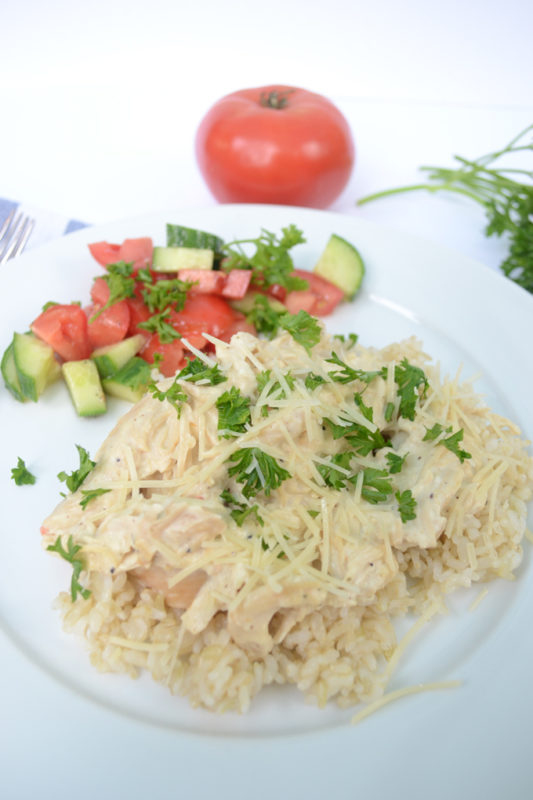 This Italian Crockpot Chicken is one such recipe. Using only four ingredients, you can add it to your slow cooker in the morning and have dinner ready when you are. I used Newman's Own Citrus Splash dressing in place of Italian dressing, because it was already open and in the fridge. Any oil-based dressing with herbs and Italian spices will work here.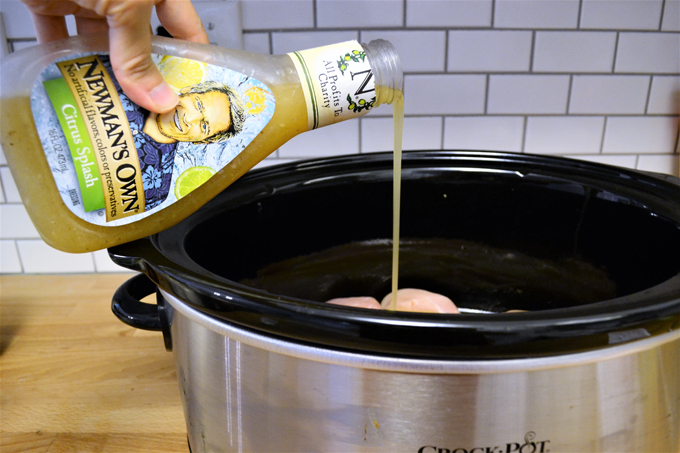 Italian Crockpot Chicken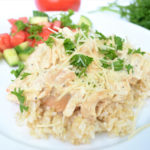 3 Chicken Breasts
1 Packet Dry Italian Seasoning Mix
1/2 Cup Italian Dressing
1 Block Cream Cheese (Softened )
Add chicken to your slow cooker. Top with your dry Italian seasoning and Italian dressing. Set crockpot on high for 3-4 hours, or low for 7-8 hours. If you find that you need a little more liquid during cooking, add a 1/4 cup or so of water.

In the last 20 minutes of cooking, shred the chicken using two forks, top with the cream cheese, and stir.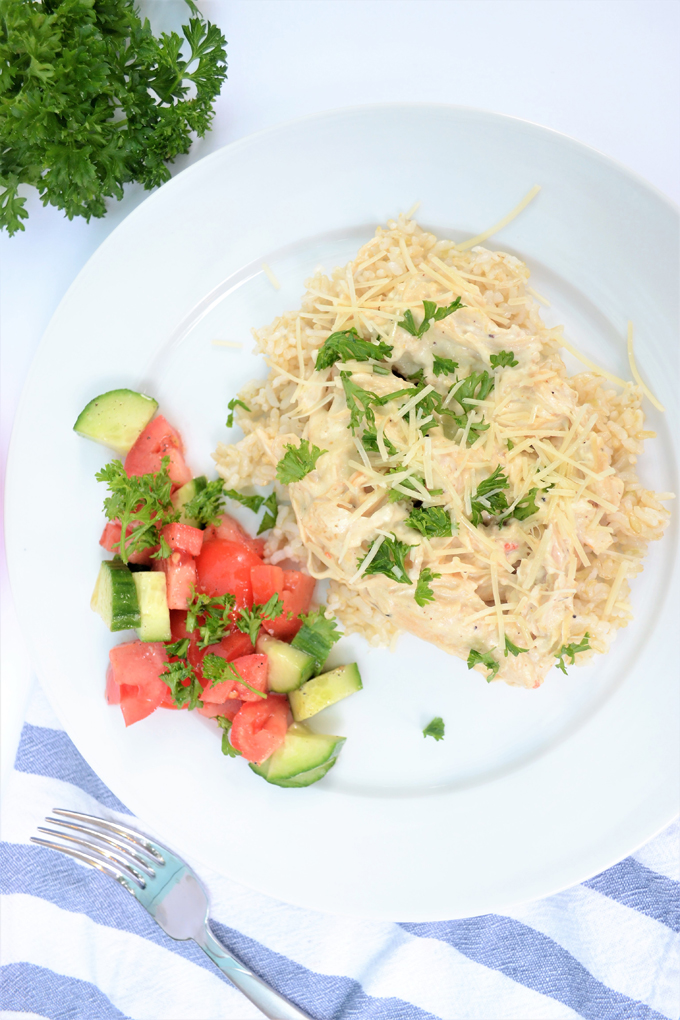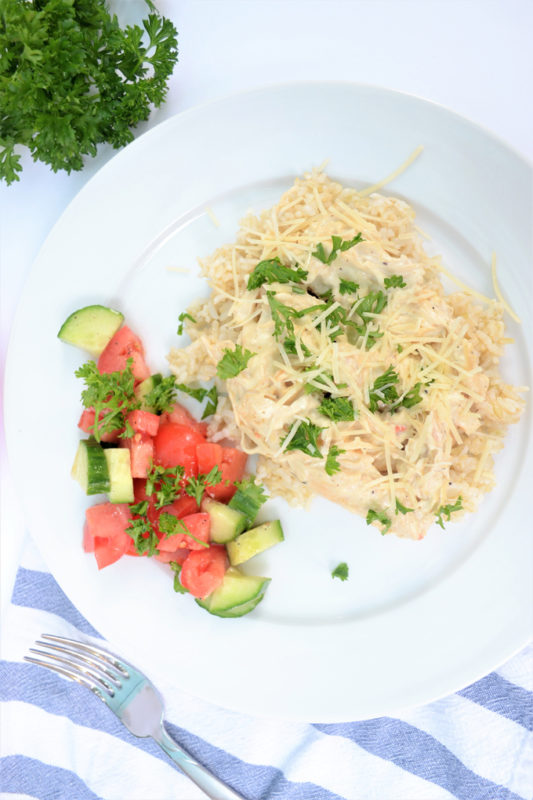 This turned out really well! If desired, top with chopped parsley and/or shredded parmesan cheese. I served a simple tomato and cucumber salad on the side.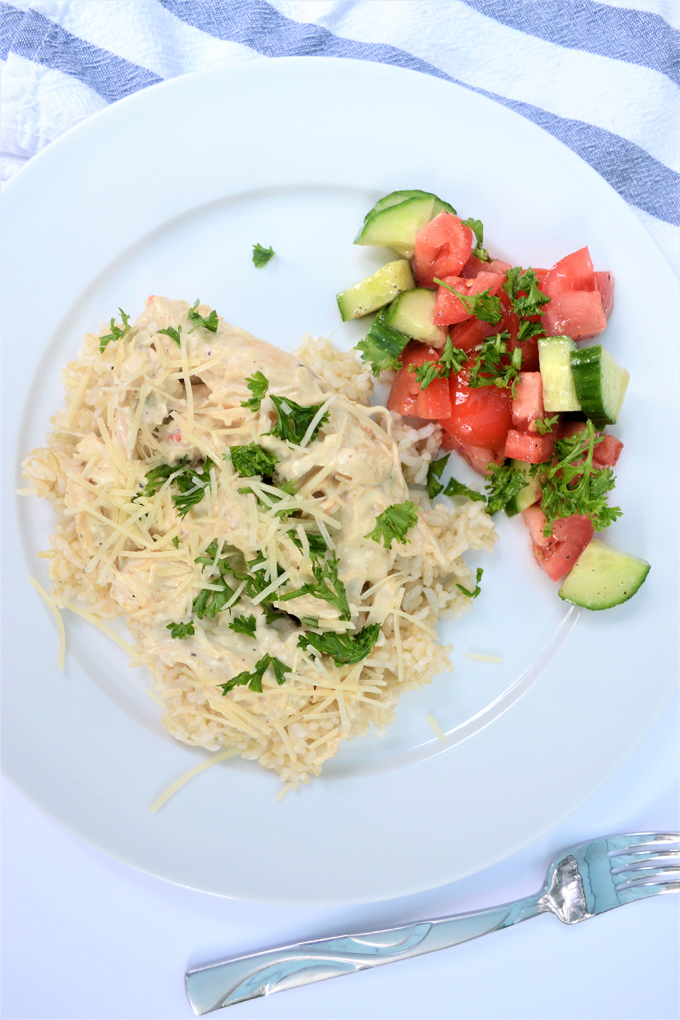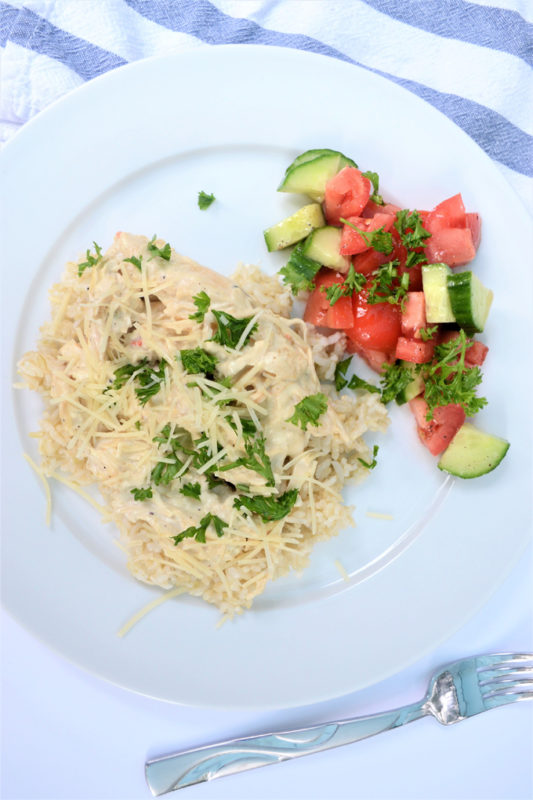 Thanks for reading all about my crockpot italian chicken! Have a fantastic day!