This simple kids craft is perfect for fall! Kids of any age can paint these fall trees, perfect for canvases or blank cards!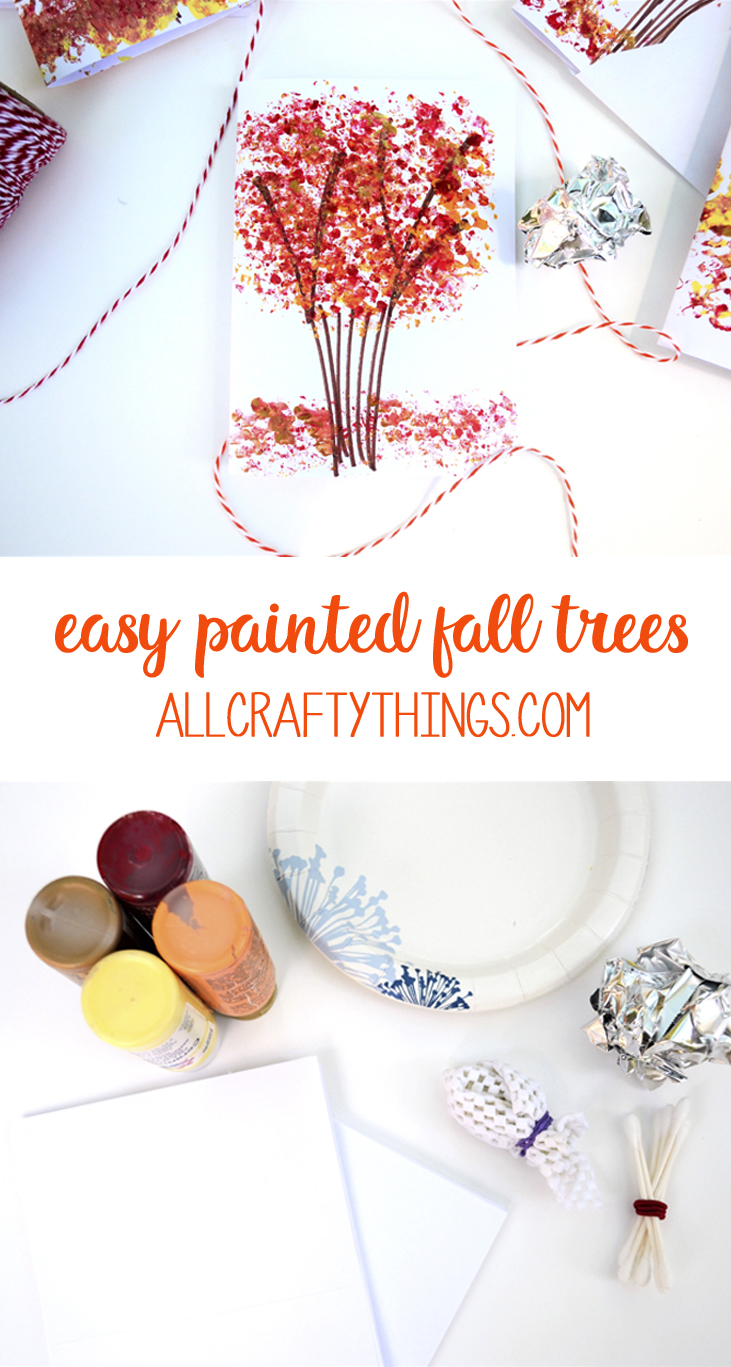 These easy painted trees is the perfect fall craft for kids of all ages, and especially for younger kids (we included it on our post about crafts for 1 year olds).
My kids made their trees onto blank notecards to give to their friends, but use a canvas for a unique art piece you can enjoy year round!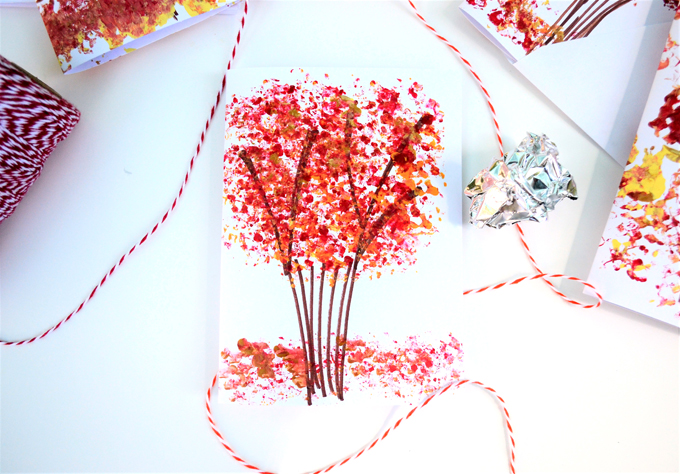 Here's what you need…
Materials:
Craft Paint
Blank Notecards or Canvas
Various Items for Painting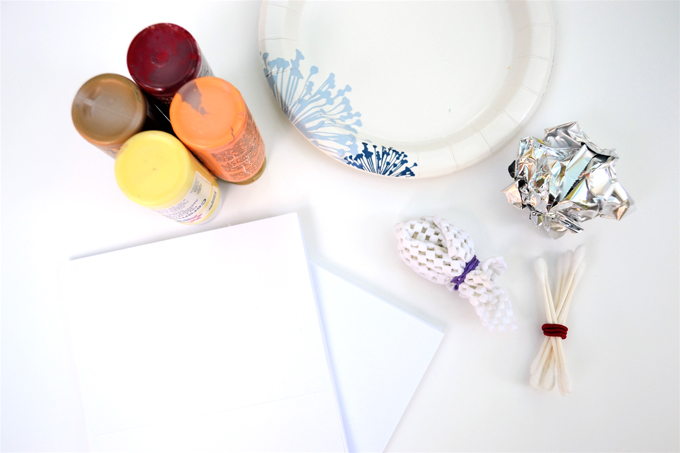 We experimented with several household items to make our fall foliage: balled up aluminum foil, shelf liner secured with a rubber band, and a bundle of Q-tips. Pour paint onto a paper plate, dip your item of choice, and experiment!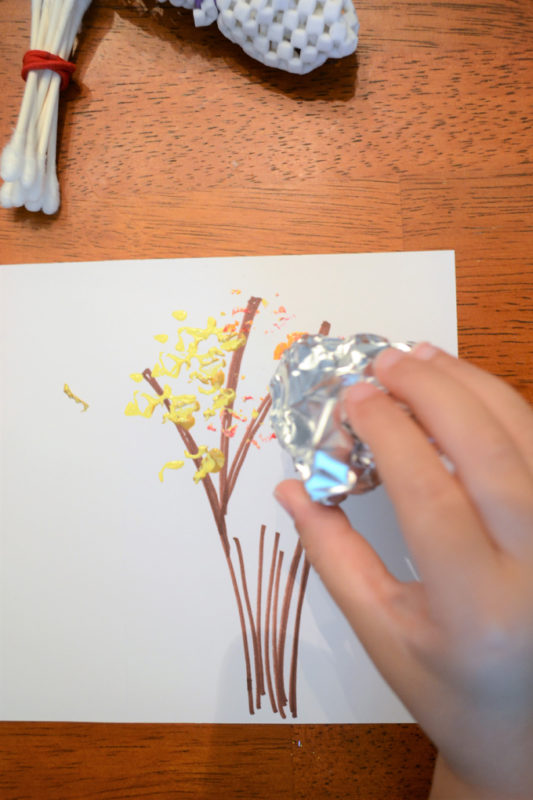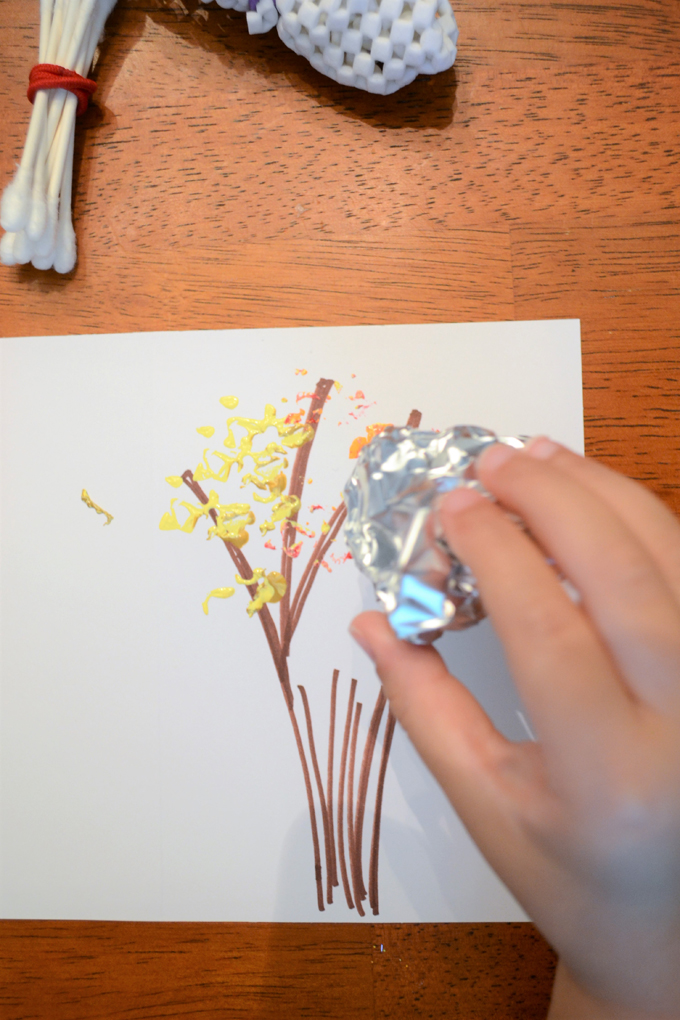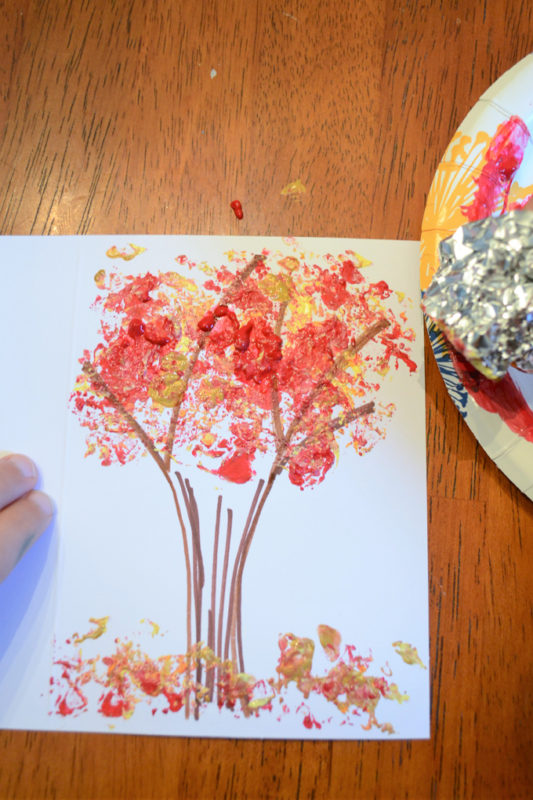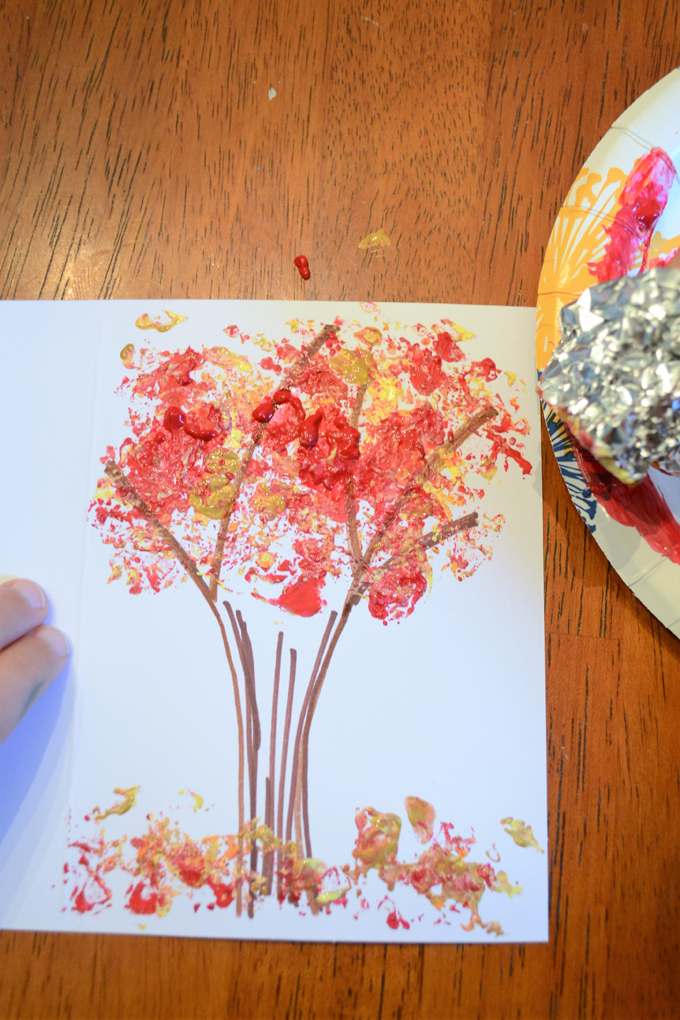 So simple, so colorful and so fun! The kids had a ball making these (and I did, too).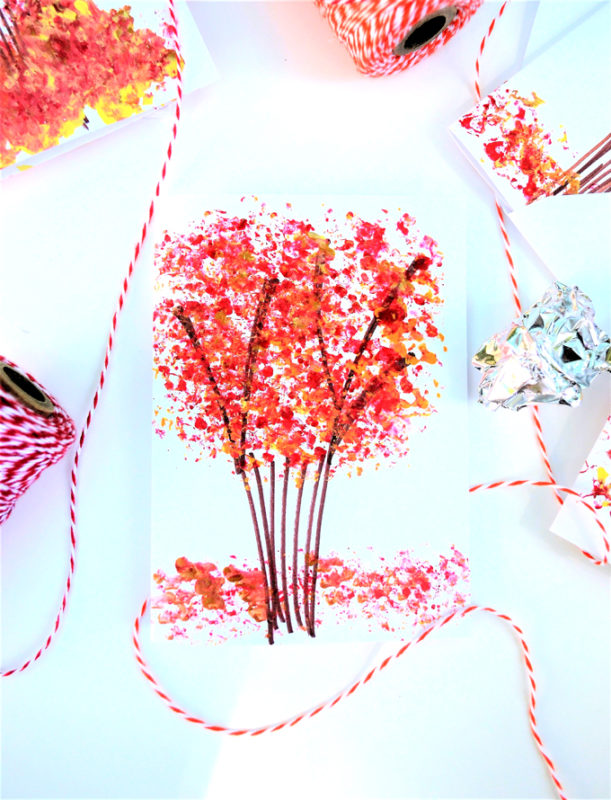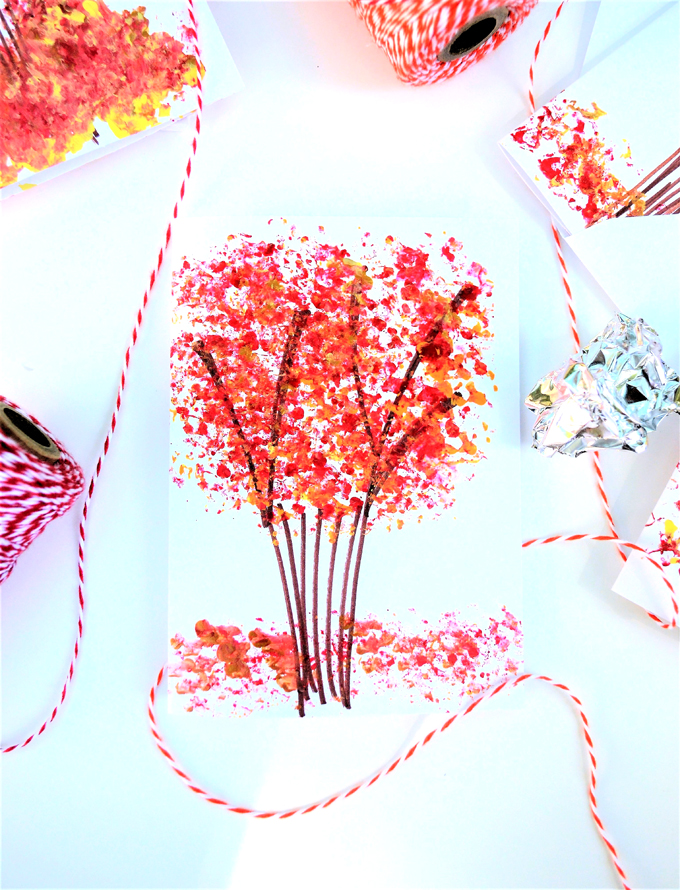 Thanks for reading all about our easy kids' painted fall trees! Have a great day!