With Valentine's Day right around the corner, this edible tic tac toe game is the perfect activity! Try it today!
I'm always on the lookout for fun and easy ways to celebrate the holidays.
With Valentine's Day right around the corner, I thought this fun and edible tic tac toe game would be perfect for my kids.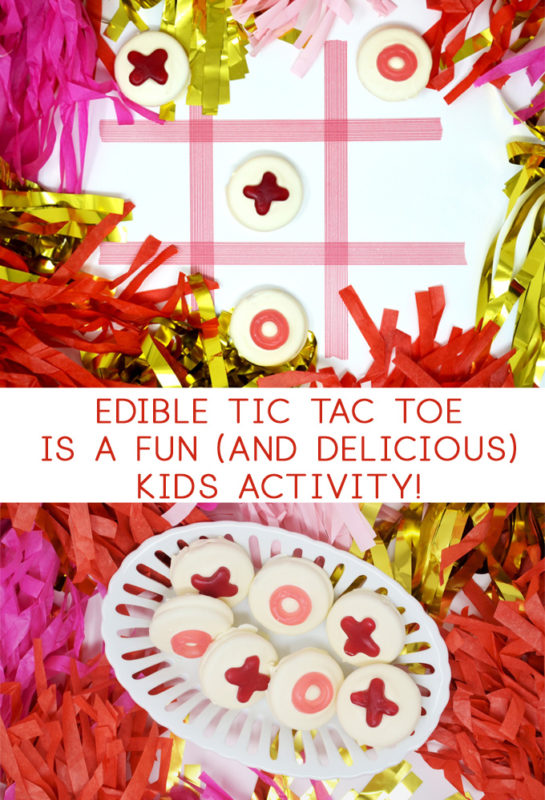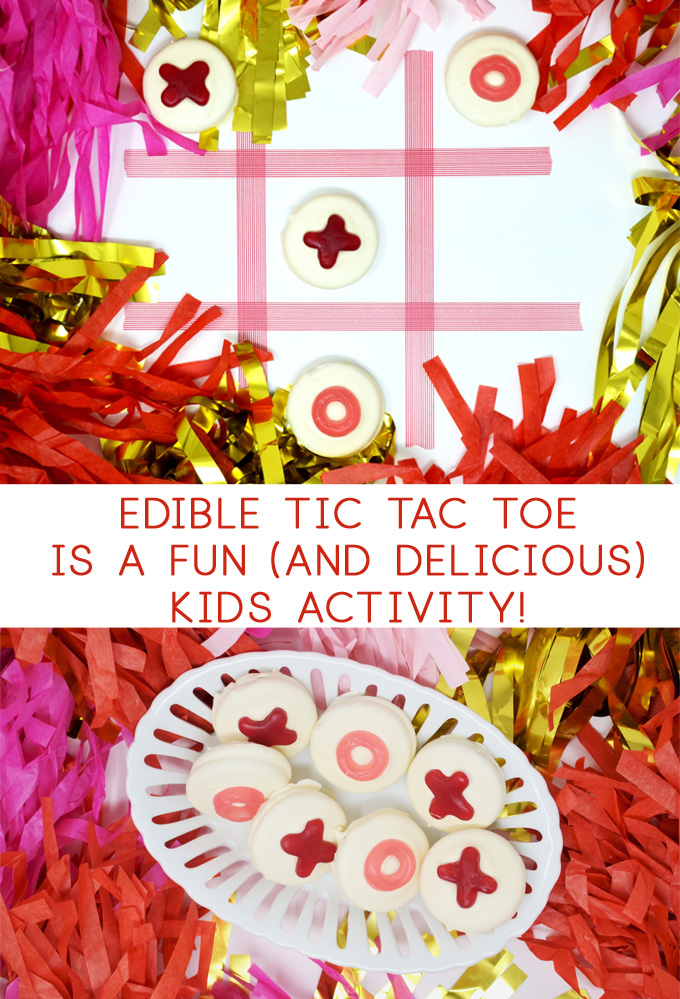 In the recipe card below, I share how to cover your Oreos in white chocolate, but if you can find these fudge-covered Oreos (they're normally sold around the holidays), you're halfway there!
I found my X and O gummies from Trader Joes! If you have the fudge-covered Oreos, simply use some melted candy melts to attach the gummies to the cookies.
To make your playing board, use washi tape on cardboard or scrapbook paper. Easy peasy!
Covered Oreos for Tic Tac Toe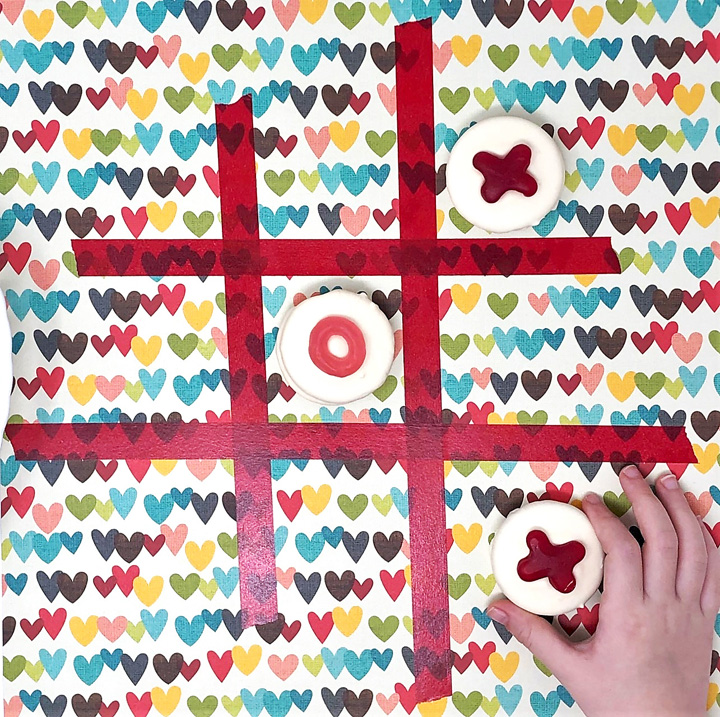 An easy and colorful recipe idea! You just need a few ingredients for these delicious and fun dipped Oreos!
Additional Time
5 minutes
Ingredients
Sandwich Cookies
X and O Gummies (found at Trader Joes)
Instructions
Line a baking sheet with parchment paper.
Melt candy melts according to package instructions. I often add a tablespoon or so of coconut or canola oil to help thin the melted candy.
Dip your cookies, place on parchment, and add your gummies.
Refrigerate until firm.
Notes
Store in refrigerator for 3-5 days
Thanks for reading all about our Edible Tic Tac Toe Craft Idea. Have a crafty day!