Free pumpkin SVG files are perfect for all your fall Cricut and Silhouette crafts! This post has some can't-miss free cut files so you can get crafting today!
I love fun crafts for adults! And Cricut crafts are definitely near the top of that list.
With these free pumpkin SVG cut files, you can make all kinds of fun fall crafts with your cutting machine, from t-shirts to tote bags, canvas art to mugs and more!
If you're looking for other SVG themes, we have plenty! Check out our popular collection of free Disney SVG, free bow SVG, festive and fun Christmas SVG, and spring-y sunflower SVG files.
At the end of this post, I'll share a long list of crafts you can make with your free SVG files!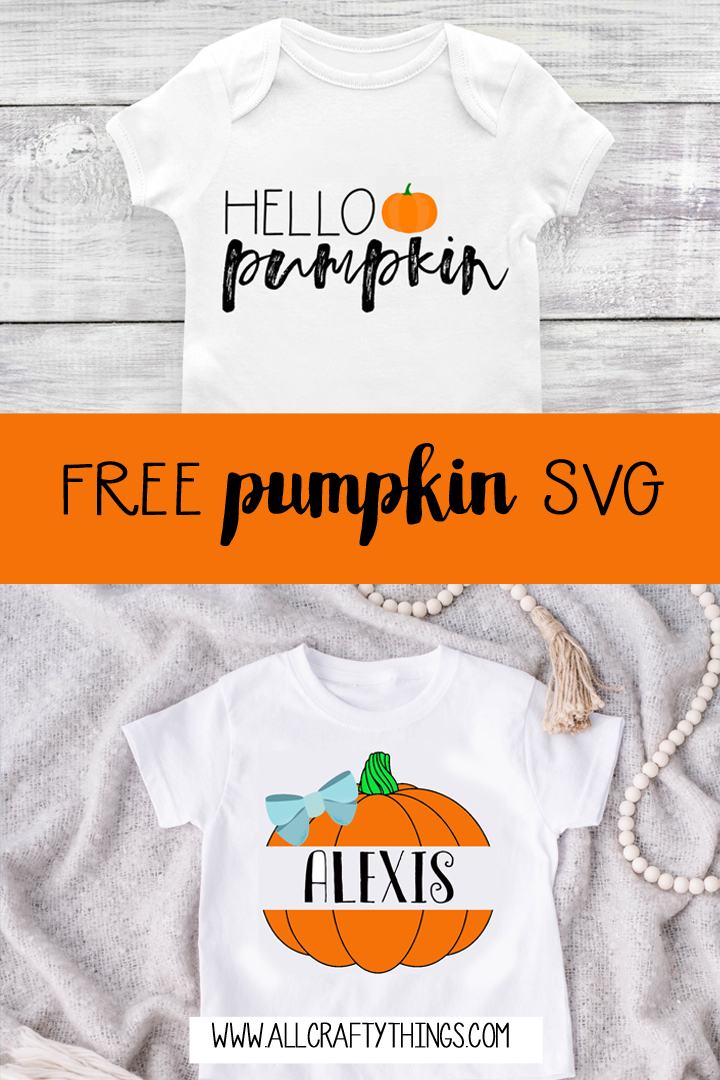 What Is SVG?
First, let's talk about what SVG files actually are.
SVG stands for scalable vector graphic file. This is a standard graphics file type used for rendering two-dimensional images.
These files are great for generating clean graphics at any scale.
They're SEO-optimized, and smaller than other formats. They're also capable of dynamic animations.
SVG files are perfect for logos, graphics, and, of course, cutting machines!
How Do I Open an SVG File?
There are various ways to open SVG files, but since most of you will be opening SVG files on your cutting machines, we'll focus on that.
SVG files come in a zipped folder and that needs to be extracted before you can use the files for your projects.
First, you need to first download your file, and then you need to unzip it before you can import it into your software program.
To unzip your SVG file, double-click the folder and choose "extract all".
You will then decide where you want your files to go. You can create folders for SVG files on your desktop or in Google Drive so you can easily find them when you need them.
Lastly, open your design space (if you have a Cricut, it would be Cricut design space), upload your file and begin creating!
Ok, let's share some free Pumpkin SVG files! Then, we'll talk about some ideas on how to use them.
Free Pumpkin SVG
Hello Pumpkin SVG
Grab your favorite vinyl for Cricut, this free Hello Pumpkin SVG file and you're on your way to the cutest onesies, t-shirts, totes and more!
Wouldn't the little pumpkin be adorable in orange glitter vinyl? So many fun possibilities!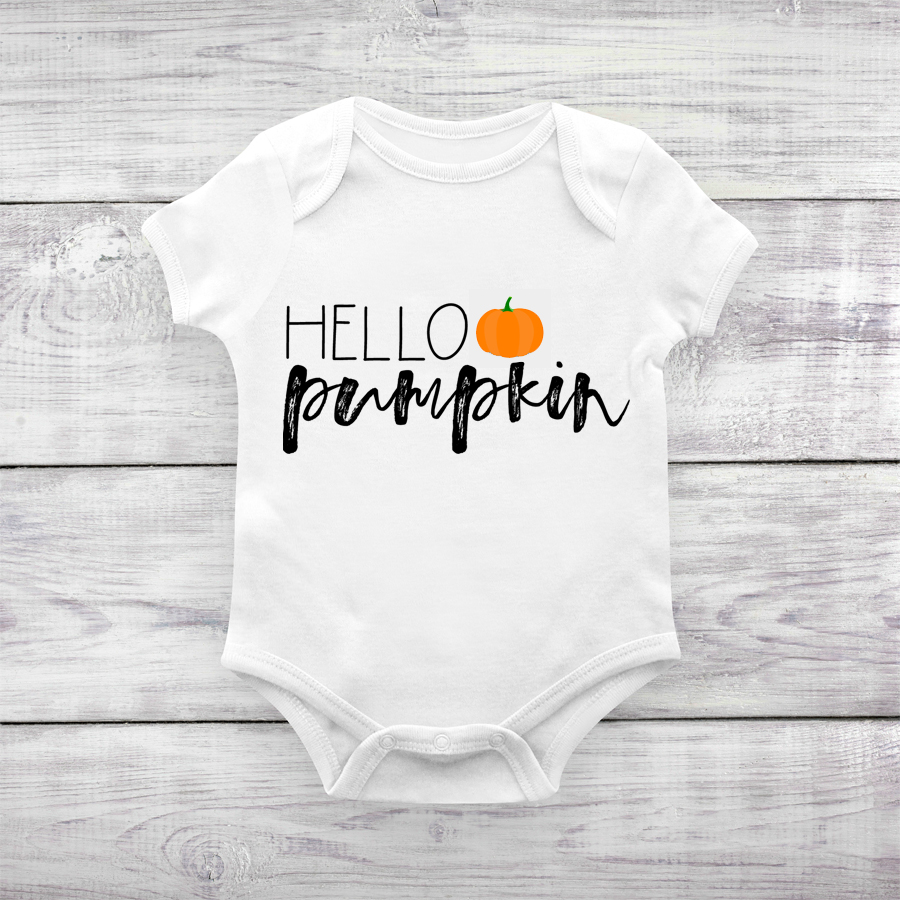 Download your free Hello Pumpkin SVG cut file!
Personalized Pumpkin SVG
I love love love this custom name pumpkin SVG file!
I think the bow would be super cute in either glitter or holographic vinyl.
Use your favorite free fonts for Cricut, and spell out a monogram, name or favorite word.
This pumpkin SVG would be perfect for kids shirts or onesies!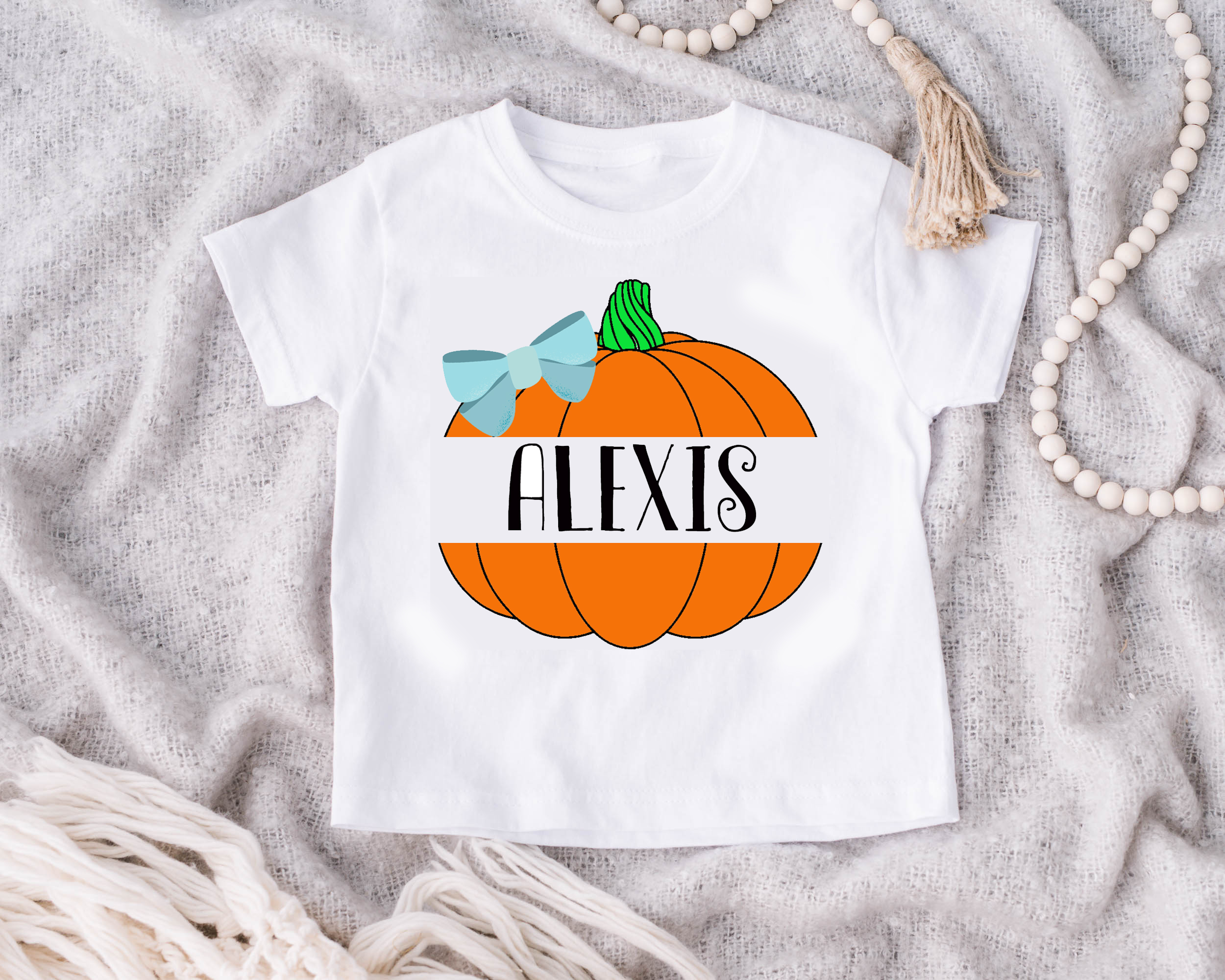 Download your free personalized pumpkin SVG cut file!
Free Monogram Pumpkin SVG
This super cute monogram SVG cut file is perfect for all the kids (and kids at heart) in your life!
Choose your favorite font (and maybe make the pumpkin GLITTER for extra fun) and you've got the perfect festive fall t-shirts and onesies!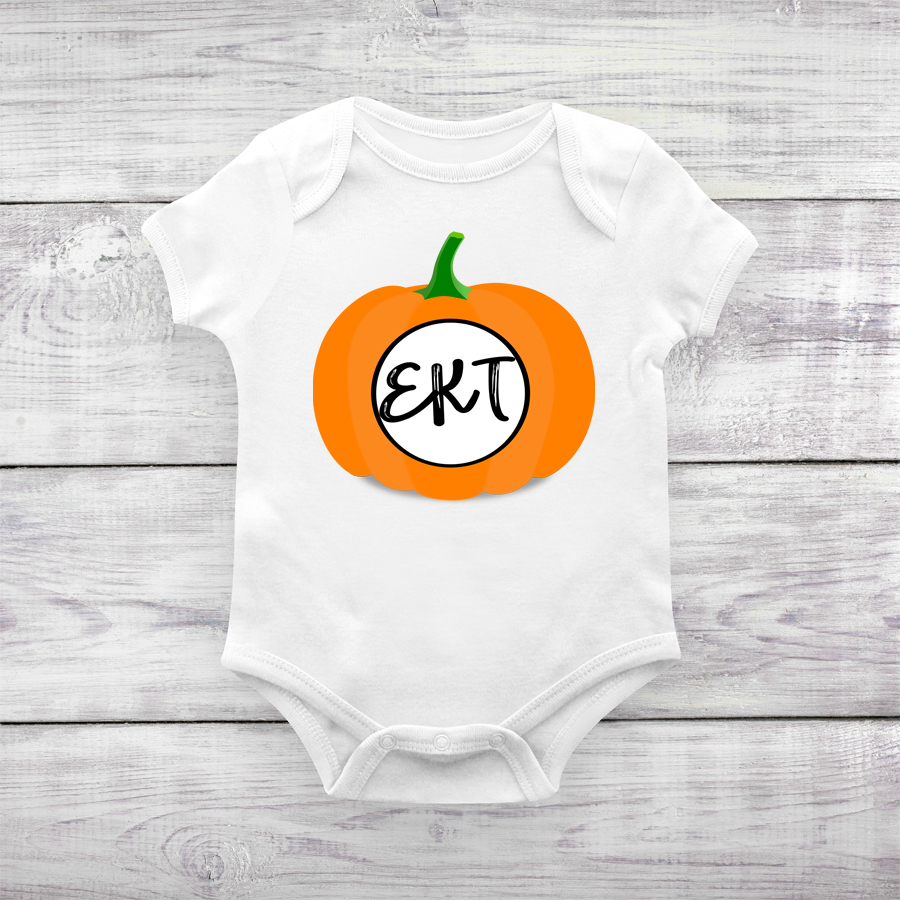 Download your free monogram pumpkin SVG file.
What to Make with SVG Files
There's so much you can do with SVG files!
Here are some of my favorite DIYs and projects….
wall art
canvas signs
wine glasses
mugs
water tumblers
onesies
t shirts
sweatshirts
tote bags
hats
Christmas ornaments
wall decals
napkins
phone case art
jewelry
cutting boards
notebook and journal covers
and so much more!
New to cutting machines?
Here's how to choose the best Cricut for beginners! There's so much information out there, and hopefully our post will help!
Thanks so much for reading all about our Free Pumpkin SVG – Pumpkin Cut Files for Your Cricut and Silhouette.
Have a great day!