Wondering how to dye pasta? It's SO easy! Today's post will show you how!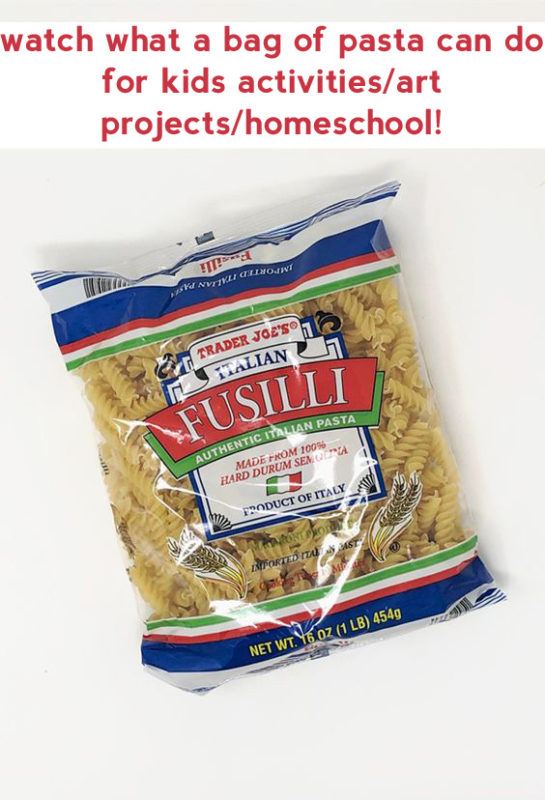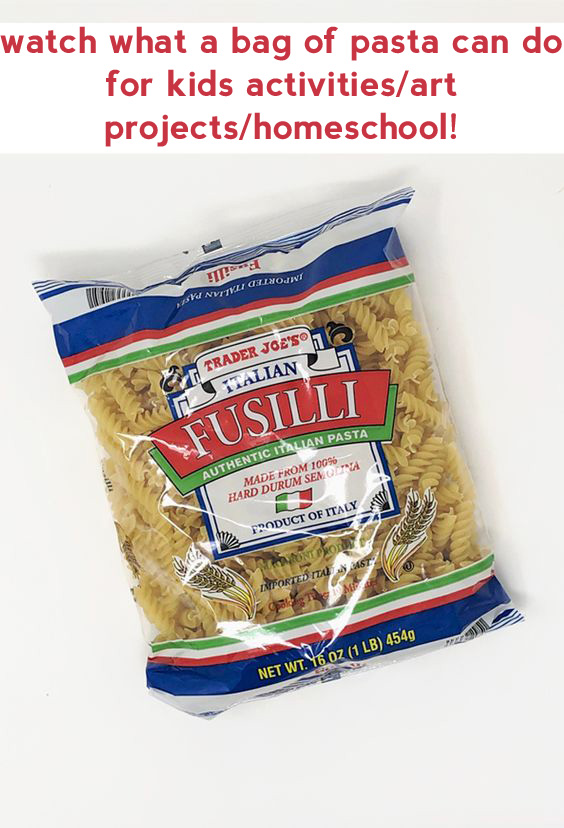 Dyeing pasta is one of those activities from my teaching days that I've used as a parent again and again.
It's quick, it's easy, and there are so many things you can do with the colored pasta! Sorting activities, patterns, noodle necklaces…the sky's the limit.
So today, I'm sharing with you all about how to dye pasta! Pick up a few extra boxes this week at the grocery store , make a big batch, and see what imaginative ideas spring to mind!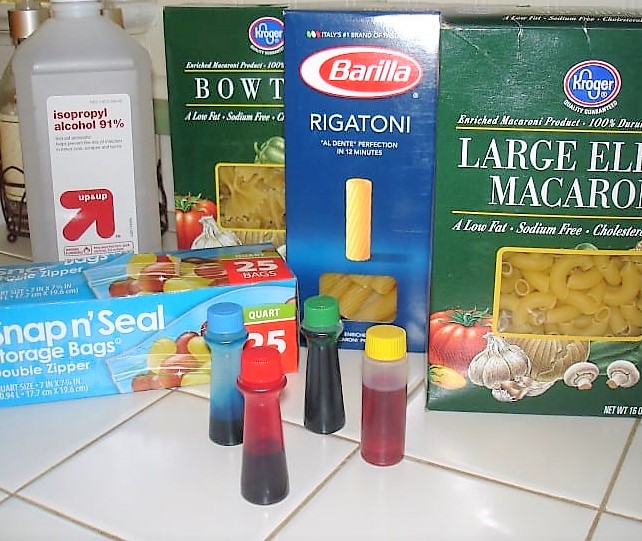 Here's what you need:
Boxes of Pasta
Rubbing Alcohol
Food Coloring
Step 1: Take your pasta and separate it into plastic baggies. Just as an FYI-I try to buy different shapes/sizes for variety and to use for sorting activities…but also make sure to have some sort of tube pasta for necklaces!
Step 2: Into each baggie, pour a couple of teaspoons of rubbing alcohol, and a few drops of food coloring. The more food coloring, the deeper the hue (I used roughly half a bottle per bag, but you can definitely use less).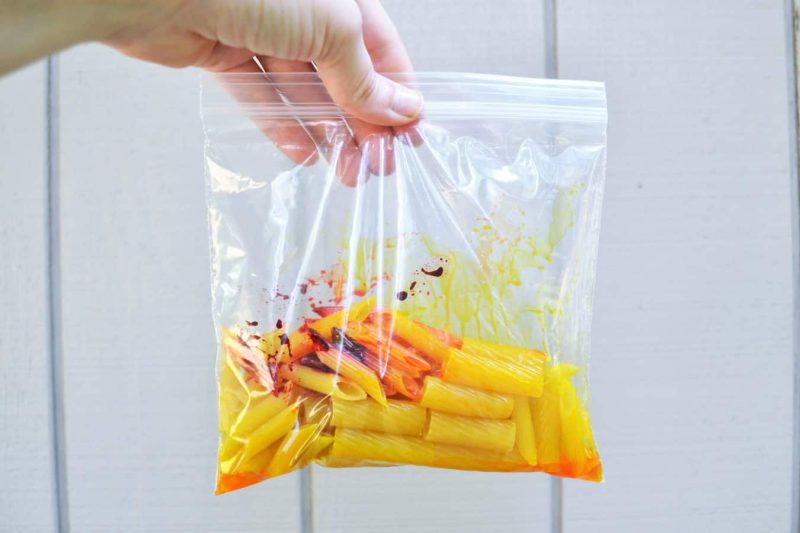 Step 3: Close the bag, double bag it if you'd like, and then, (this is where it gets fun)-shake, shake, shake! The kiddos love helping with this part, as you can imagine.
Step 4: If the color is where you want it, lay pasta out in the sun to dry for a few hours. Once completely dry, store in a plastic bag.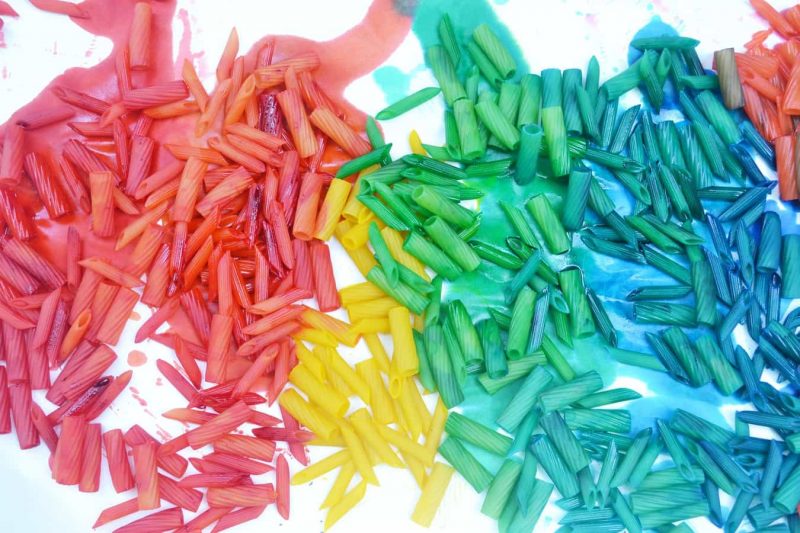 How would you use colored pasta with your kids?
Thanks so much for reading all about how to dye pasta! Have a lovely day!