This lovely felt wreath combines gorgeous wool felt with one of my favorite decor trends-ombre!
It's so easy to make, and perfect for your own home, or to give as a gift!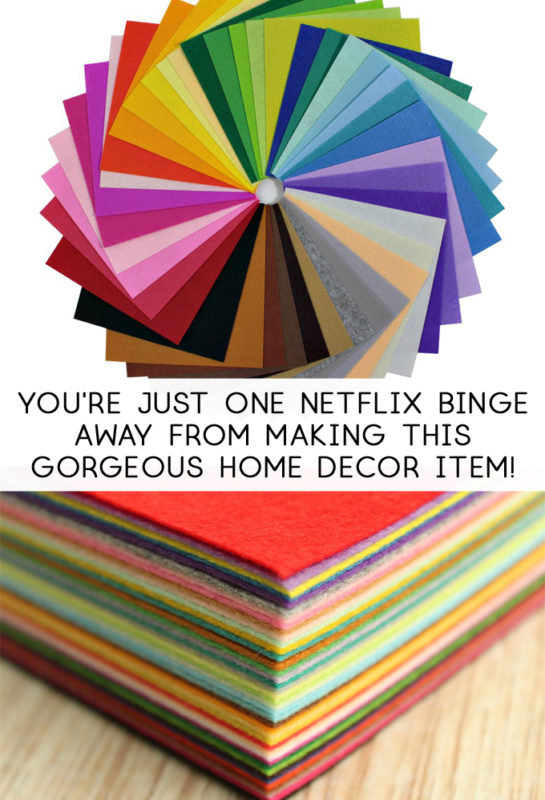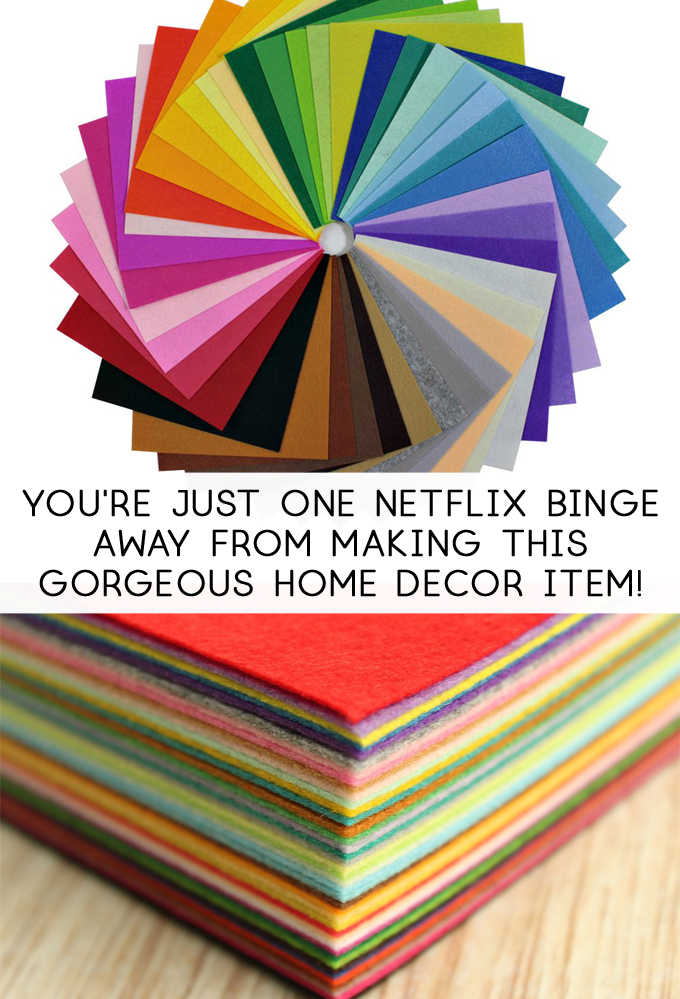 Materials Needed:
wool felt (a 14″ wreath takes approximately 8 9×12 sheets of felt)
straw wreath form
hot glue (and lots of it!)
Step 1: Gather your supplies.
Step 2: Cut your felt. I cut each sheet of felt into 6 strips (cutting lengthwise). I then cut each length into 5 rectangles…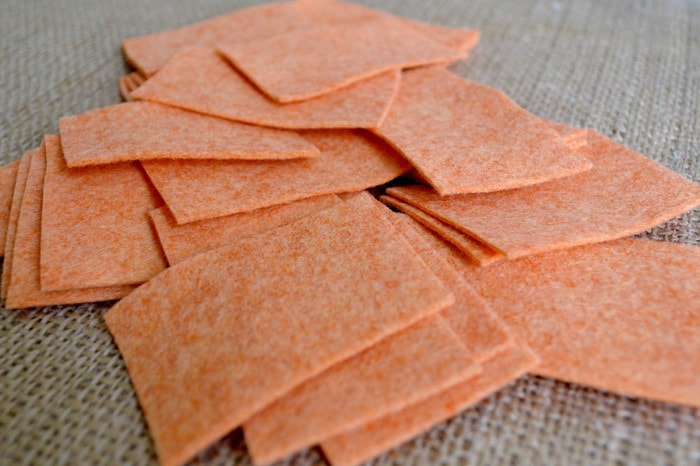 Next, take your rectangles and cut out teardrop-shaped pieces…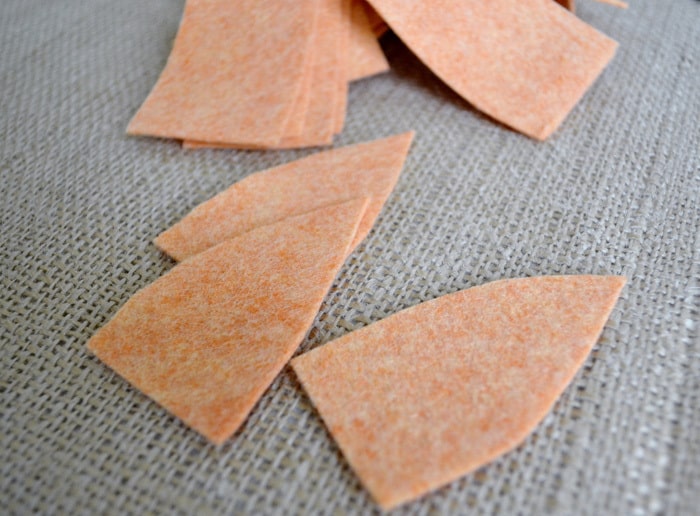 Use a good pair of scissors so you can cut multiple pieces at once. When you are done, you should have a big 'ol pile of felt goodness…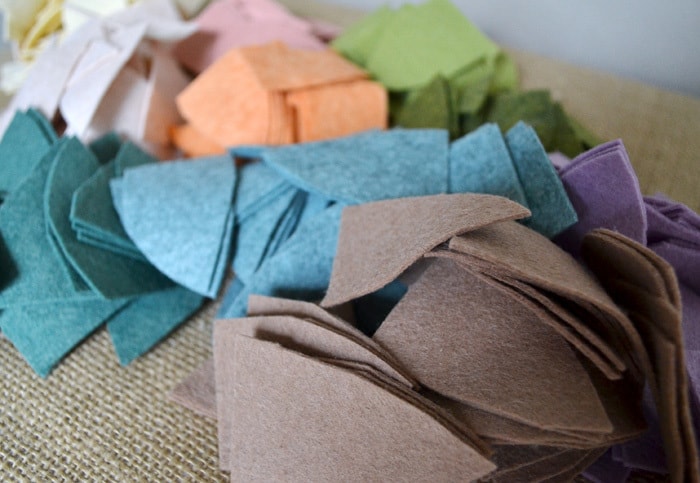 Step 3: Warm up that hot glue gun and start gluing! Since a picture is worth many words, here are two images that should help you get a feel for the layout…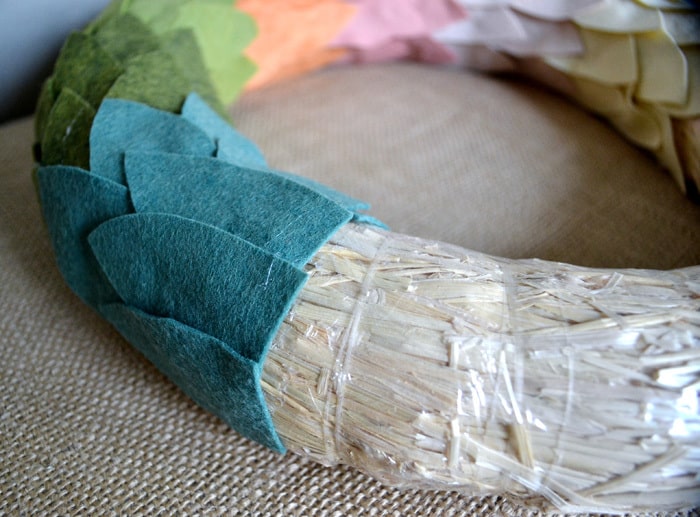 I started with the white felt pieces, and glued a row across the width of the wreath. I did 2-3 rows of each color (I had 10 colors total of felt).
In the second image, I had just finished up the teal portion and am about to start on the green. Gluing onto this size wreath form takes approximately 30-40 minutes.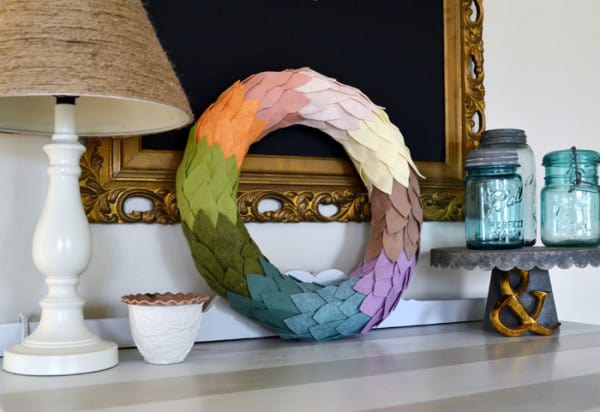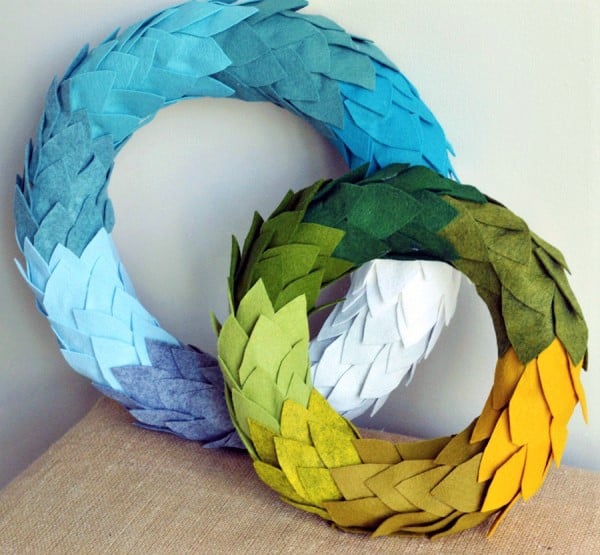 Easy, fun and beautiful-hope you love this felt wreath tutorial as much as I do! The color combinations are endless (and so are the places in your home where you are going to want one of these lovelies!)
Thanks so much for reading! Have a lovely day!