A glitter themed gift basket is a fun idea for the glitter lover in your life! I made this recently for my six year old and she absolutely loved it!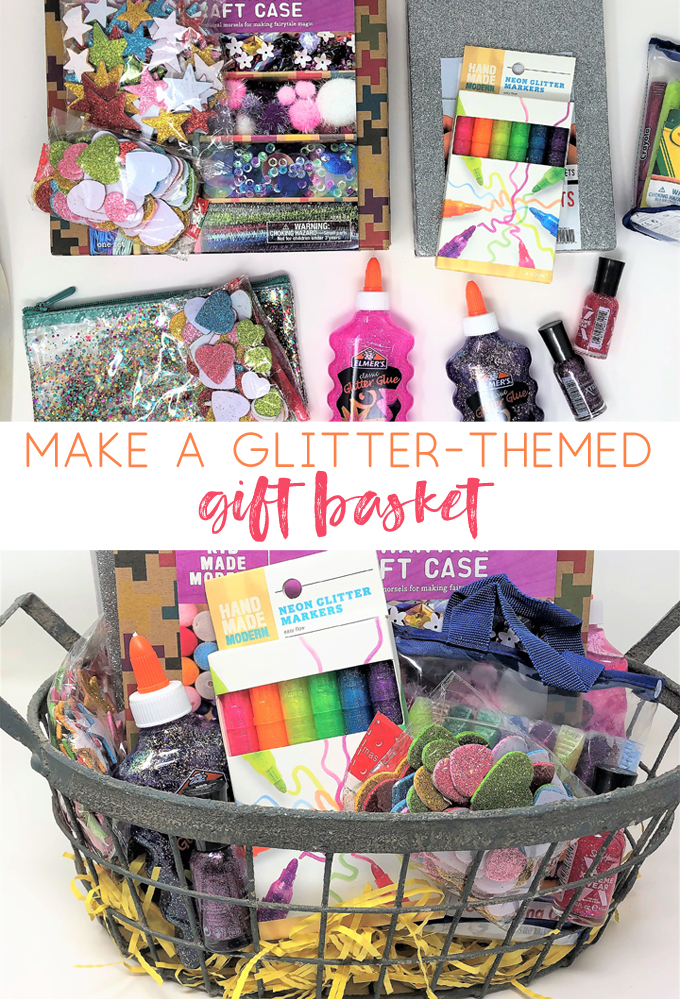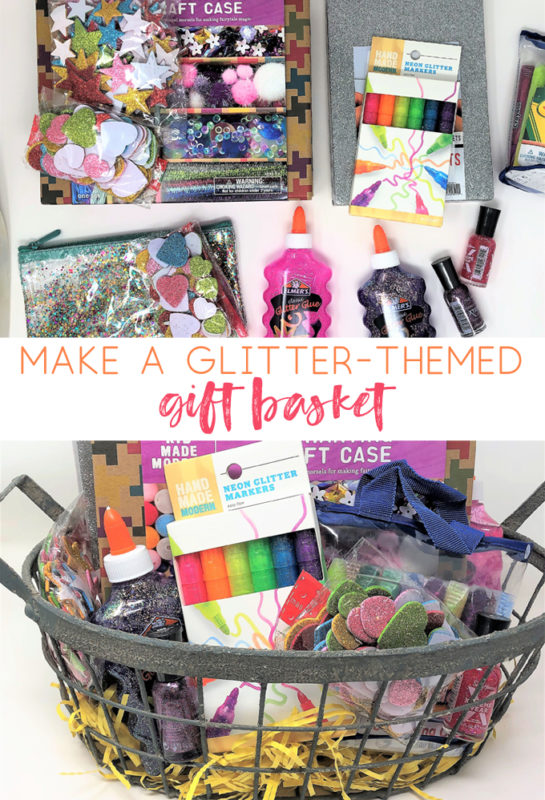 There are few things a little girl loves more than GLITTER!
Each year our school auctions off themed gift baskets in the fall, and one of the themes last year was glitter. My daughter was in heaven!
We didn't win the basket, unfortunately, but I remembered the idea and pulled it out just this month when I needed a gift idea for her.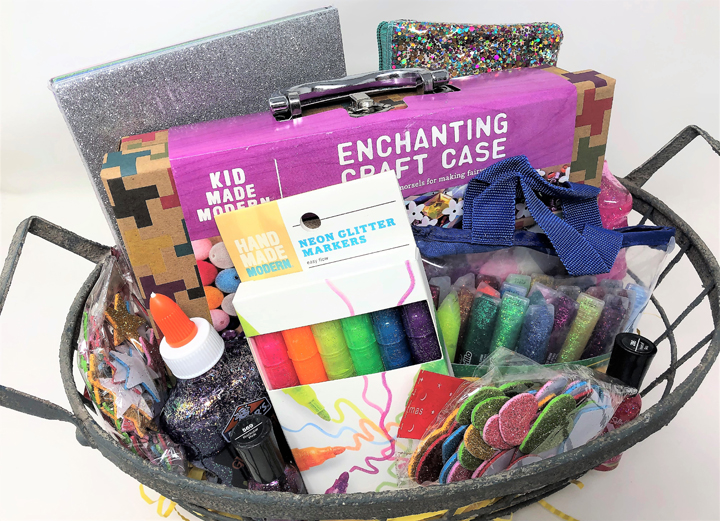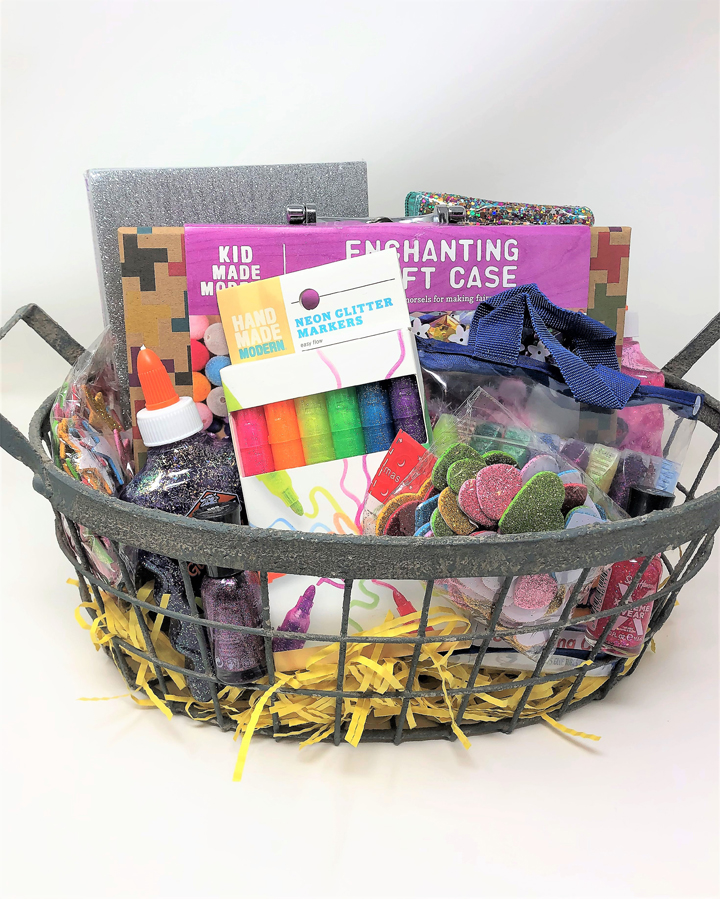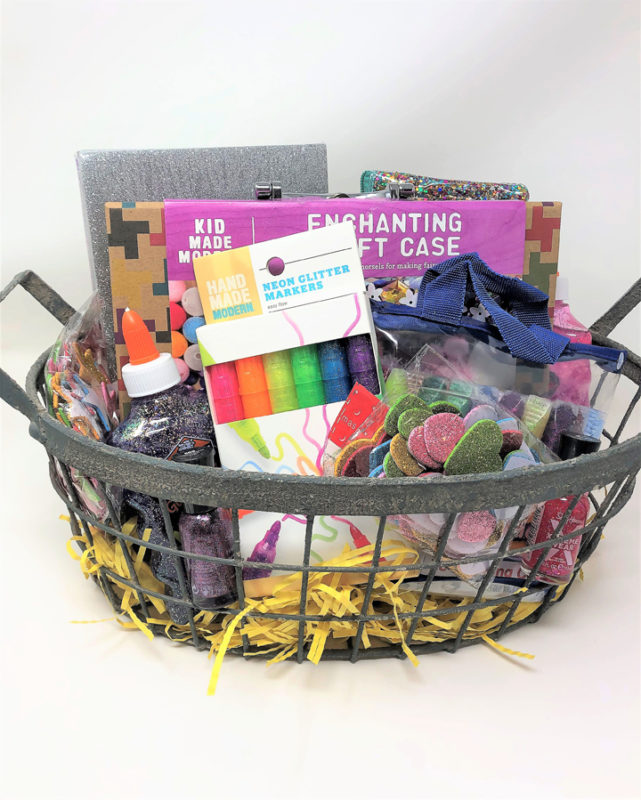 This was such a FUN basket to put together! We found some of these products at Target, and some from Amazon.
Here are some items to consider if you want to make a glitter gift basket of your own…
Glitter Themed Gift Basket Items
Super fun and sparkly glitter gift ideas!
With 8 glitter crayons, 5 glitter tubes, 5 glitter chalk sticks, 1 glitter marker, 1 color-your-own sticker sheet, and 30 sheets of construction paper, this kit is ideal for the young artist that loves sparkle.
Continue Reading
We received one of these kits for my daughter's birthday and it was the very first toy she wanted to play with. SO sparkly and SO much fun!
Continue Reading
Everything you need to create glitter nail art right at your fingertips. With plenty of sparkle, this kit includes: 3 bottles of water-based, peel off glitter polish, 6 glitter pots, confetti and rhinestones.
Continue Reading
Glitter markers make your artwork sparkle and are perfect for the glitter lover in your life.
Continue Reading
Glitter glue is a favorite in our house. It's perfect for all kinds of crafty applications.
Continue Reading
Glitter cardstock is a must-have for a well-stocked glitter basket!
Continue Reading
I remember these glitter bracelets from my childhood. Glad to see they're making a comeback!
Continue Reading
Decorate a treasure box, mirror, and jewelry with the look and feel of real glitter without the mess.
Continue Reading
There you have it. Some super sparkly, glitter-themed gifts! Thanks so much for reading, have a great day!