A glitter themed gift basket is a fun idea for the glitter lover in your life! I made this recently for my six year old and she absolutely loved it!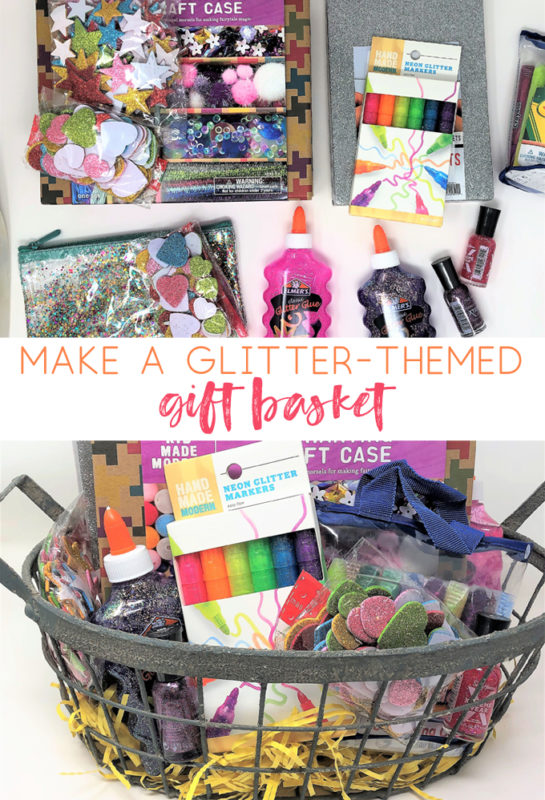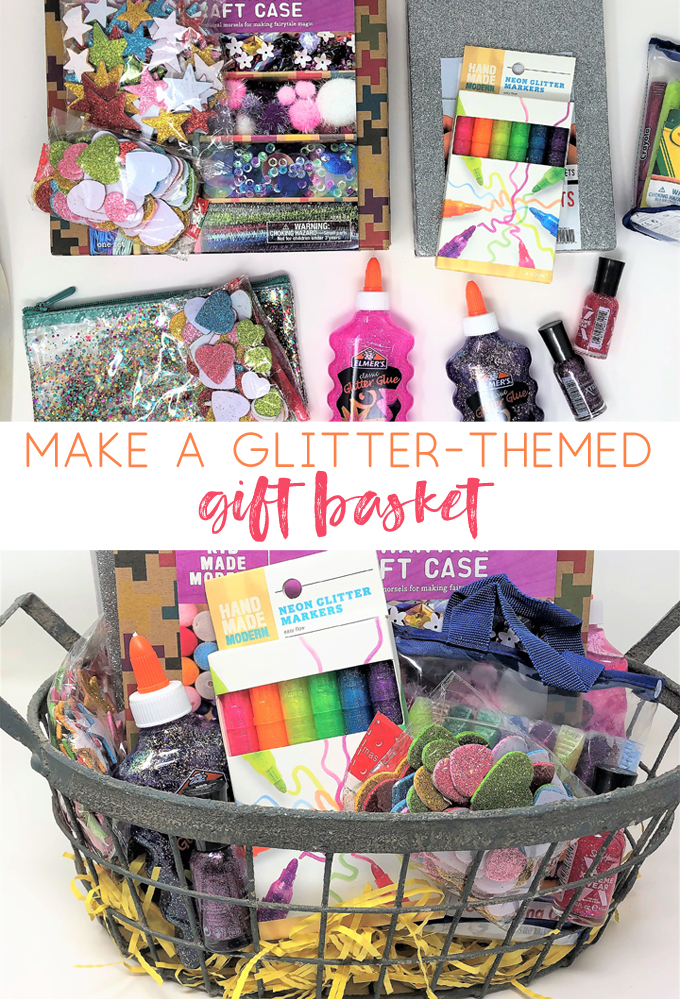 There are few things a little girl loves more than GLITTER!
Each year our school auctions off themed gift baskets in the fall, and one of the themes last year was glitter. My daughter was in heaven!
We didn't win the basket, unfortunately, but I remembered the idea and pulled it out just this month when I needed a gift idea for her.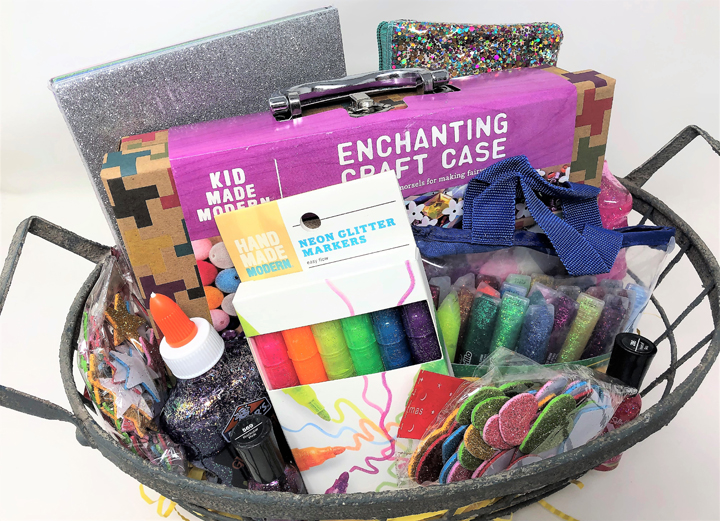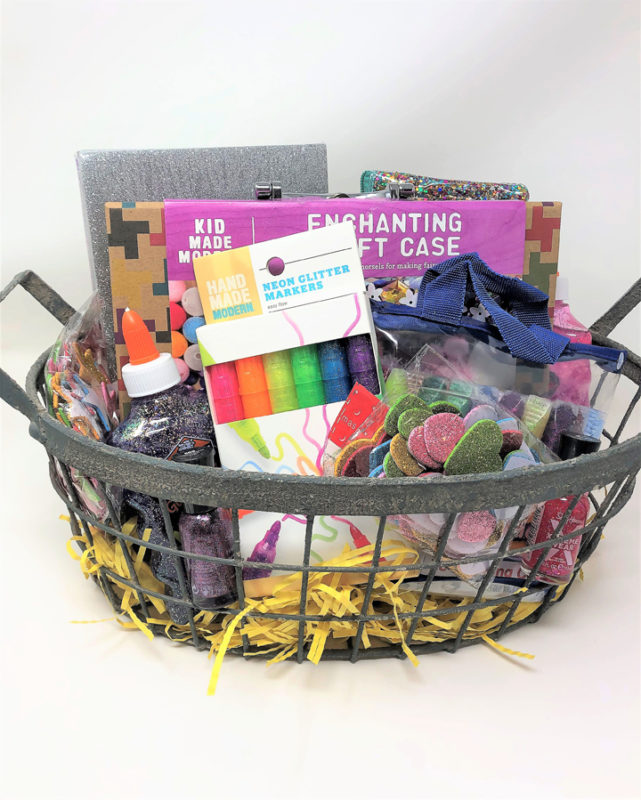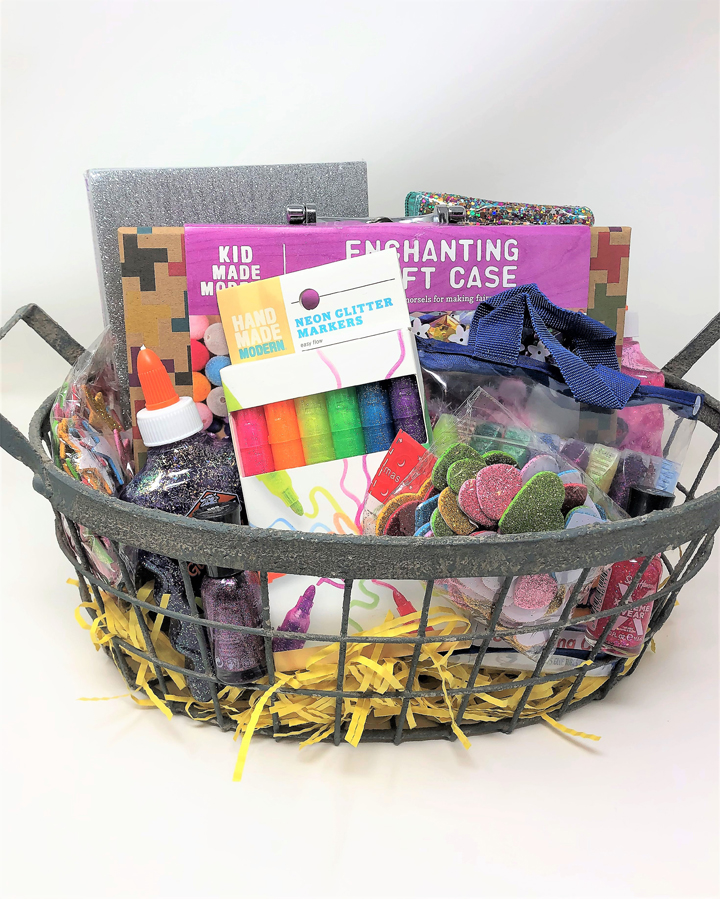 This was such a FUN basket to put together! We found some of these products at Target, and some from Amazon.
Here are some items to consider if you want to make a glitter gift basket of your own…
Glitter Themed Gift Basket Items
Super fun and sparkly glitter gift ideas!
There you have it. Some super sparkly, glitter-themed gifts! Thanks so much for reading, have a great day!