Carrie here, from Dream Green DIY – Although the holiday of love is behind us, I'm here to share the little V-day surprise that I made for my own honey.
As luck would have it, this project is something that can easily be whipped together February 14th and beyond!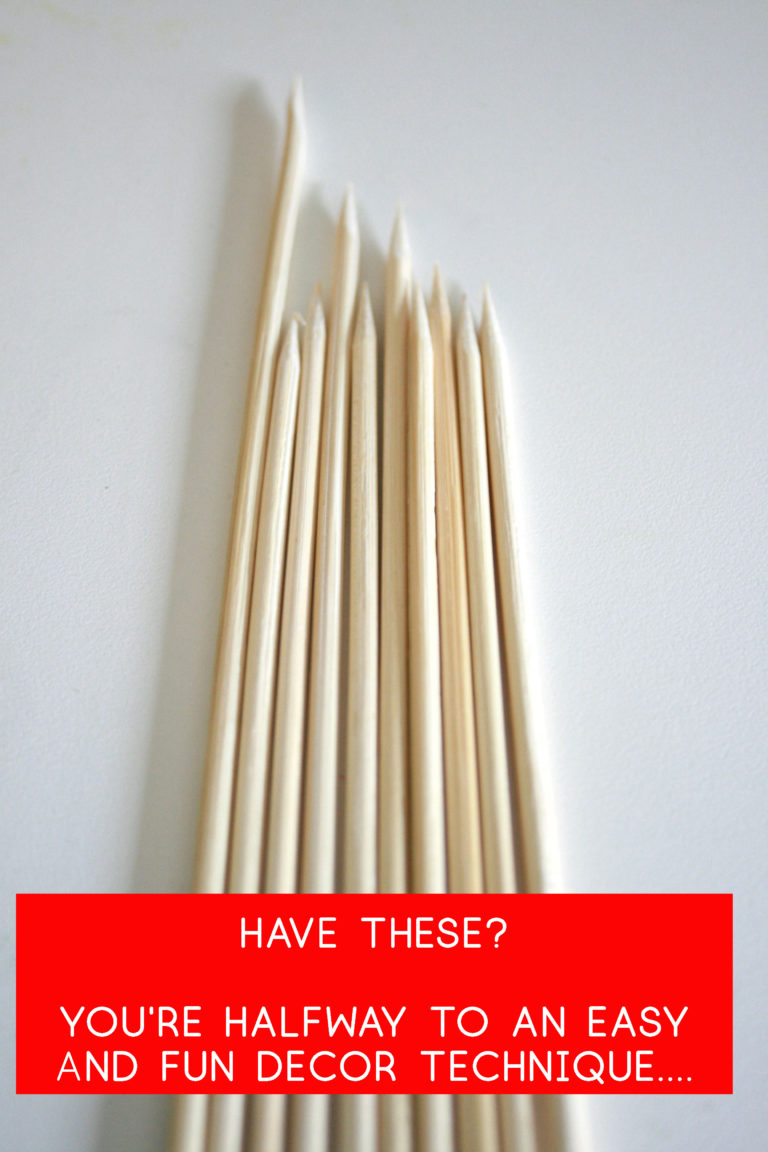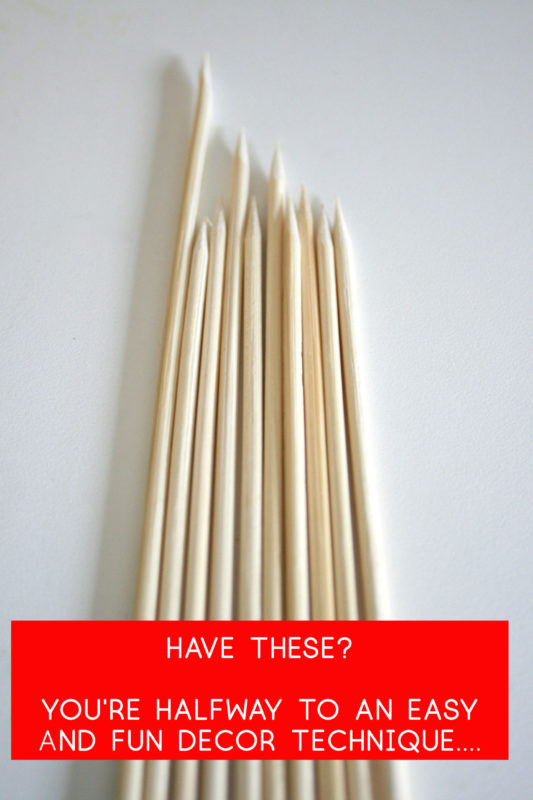 Our budgets tend to be a bit tight around the beginning of the new year, so Valentine's Day is usually celebrated in as crafty a way as possible. The best way to John's heart?
Sugar, of course! So I surprised him with a pink-tastic funfetti cake crowned with homemade heart shaped toppers.
Even though I only ended up spending about $5, I think my guy knows JUST how much I care.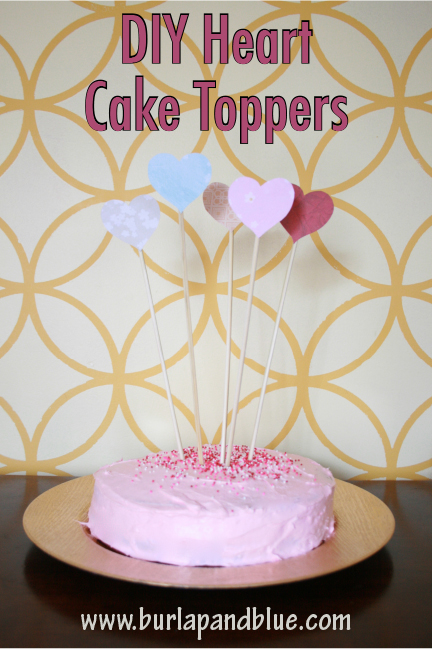 How to Make Easy DIY Cake Toppers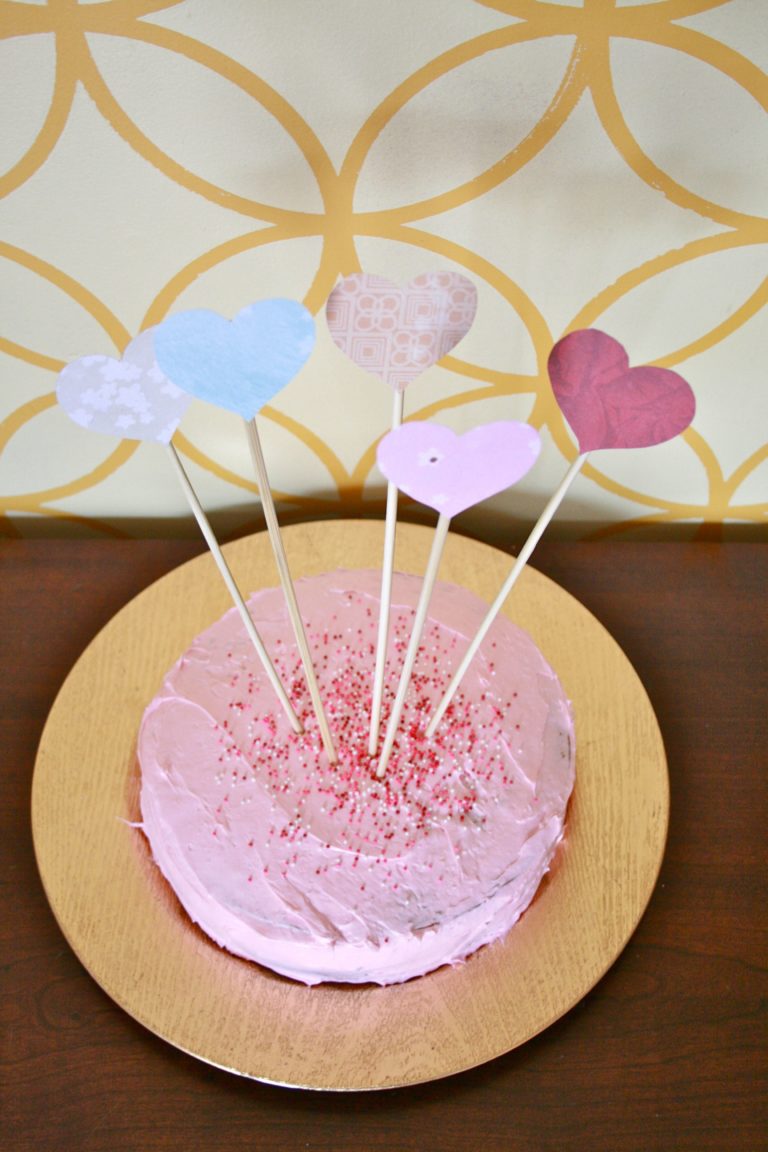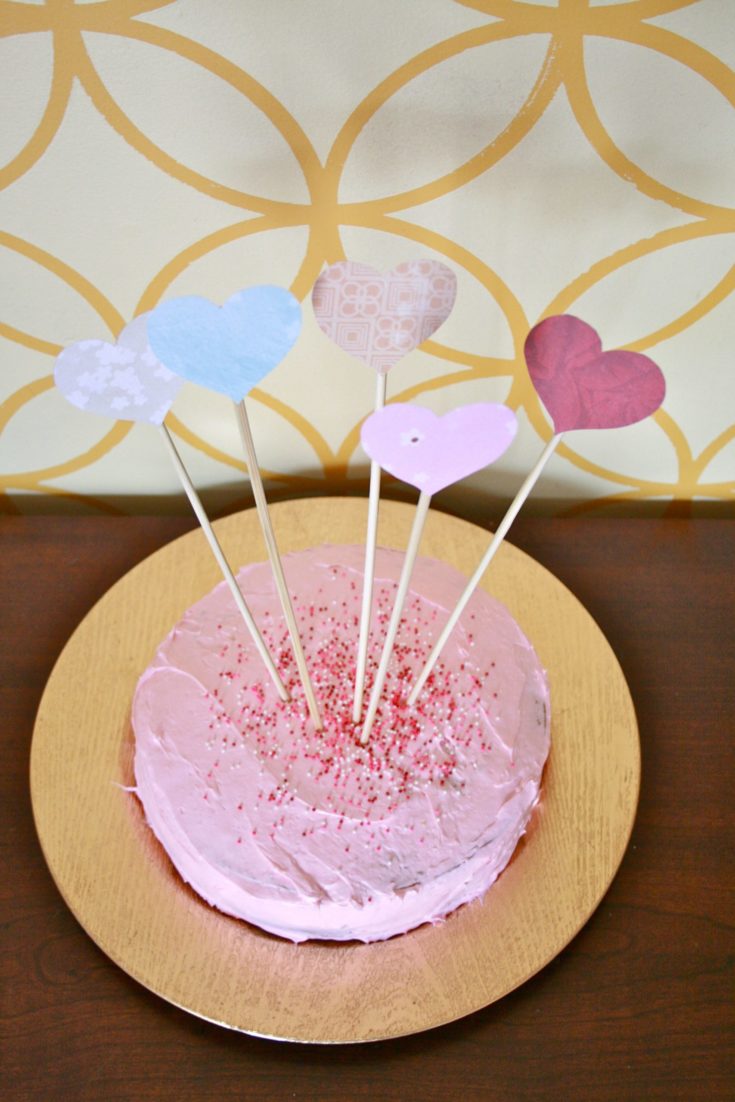 Easy heart cake toppers are a quick way to decorate a homemade or store bought cake!
Materials
Wooden BBQ skewers
Patterned scrapbook paper
Scissors
Pen
Tape
Cake mix/icing
Sprinkles
Instructions
Prepare your cake according to package directions.
As the cake bakes, use a pen to draw a heart shape on the back of a scrap of patterned paper. Use the first as a template on the rest of the paper scraps, and cut out five hearts total (or really however many you want!).
Grab a skewer and tape one of the hearts to the blunt end (the sharp end will be used to help it stand on top of the cake). Repeat until you have five heart-topped skewers.
Once the cake is done, pull it out of the oven. After it has cooled completely, ice it and add sprinkles as desired.
Carefully push the heart toppers through the top middle of the cake, and serve with a flourish!
BONUS: All it takes is a quick rinse under tap water to make them reusable for many Valentine's Days to come.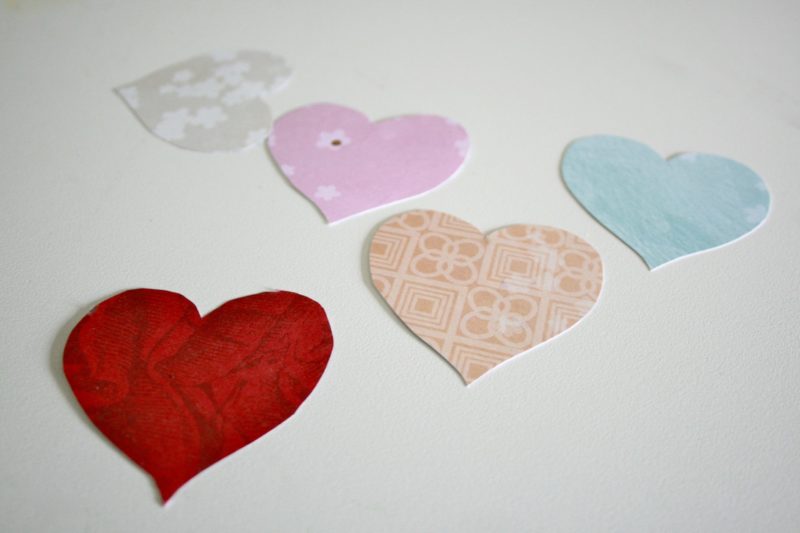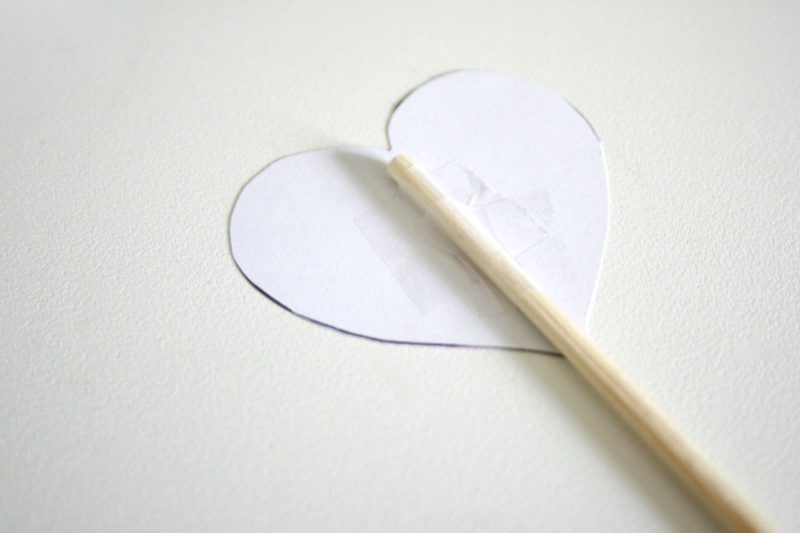 Thanks so much for reading all about How to Make DIY Heart Cake Toppers!
Have a crafty day!