Sharing top DIY craft ideas for adults (and kids, too!)
I share a LOT of DIY crafts on this blog, and you all can't seem to get enough. Recently, I've been focusing on crafts for kids, but, today, I wanted to change things up a bit and compile some favorite crafts for adults!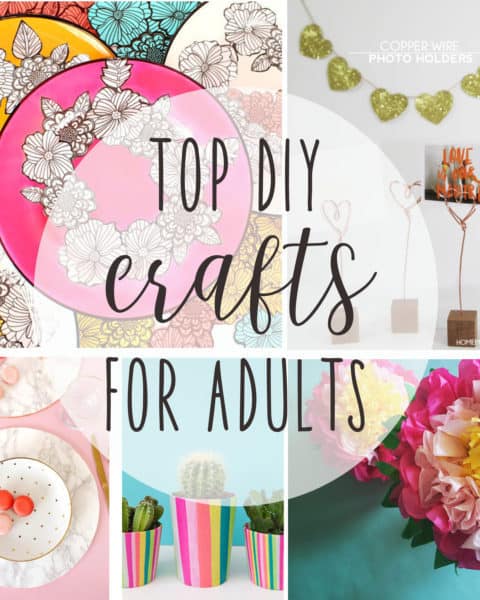 There are so, so many fun DIY crafts for adults out there. Whether you love to sew, mod podge, paint or hot glue, whether you love working with fabric, tissue paper, wood, ceramics or scrapbook paper, there's something for everyone, at every skill level.
Top Crafts for Adults
DIY craft ideas for adults!
Thanks so much for reading all about our favorite DIY crafts for adults!
Have a crafty day!