An easy kids art project using a canvas, painters tape and paint!
Perfect craft DIY for kids of all ages!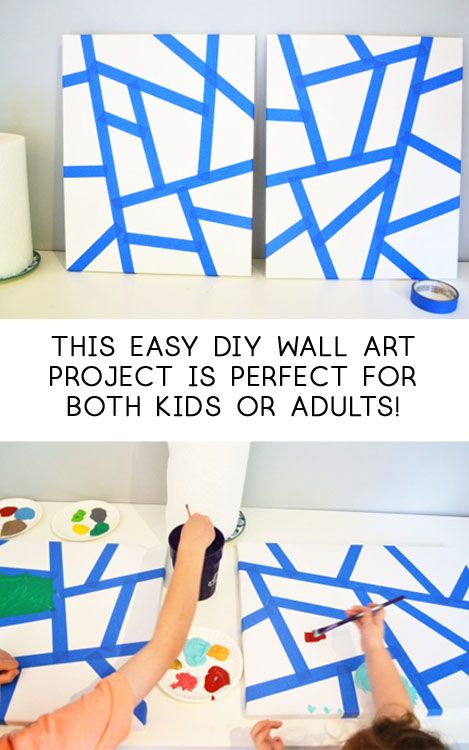 I love being creative, and that trait has apparently been passed onto my kids.
They love all things crafty, and I love giving them the chance to be creative AND make some unique art for their bedrooms. These geometric canvases are so easy, even a toddler can make one!
I purchased 2 11×14 canvases, painters tape, paintbrushes and craft paint. The first step to make this easy geometric art is to tape off your canvases.
There's no "right" way to do this, just start laying tape down until you're happy with the final result.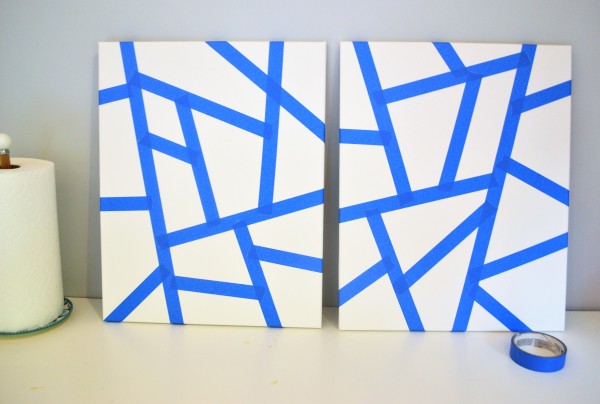 Just make sure to press down on the edges of the tape well, so the paint doesn't bleed underneath the tape.
Once that's done, you're free to start painting!
I let me kids choose the colors they wanted on their canvases, gave them each a paintbrush, and we were ready to go.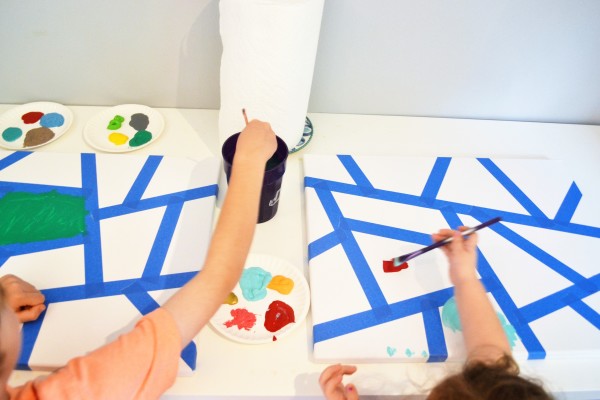 When you're done, carefully peel off the tape, and let your canvases dry completely. We LOVE how these turned out, and the kids can't wait to hang them in their rooms.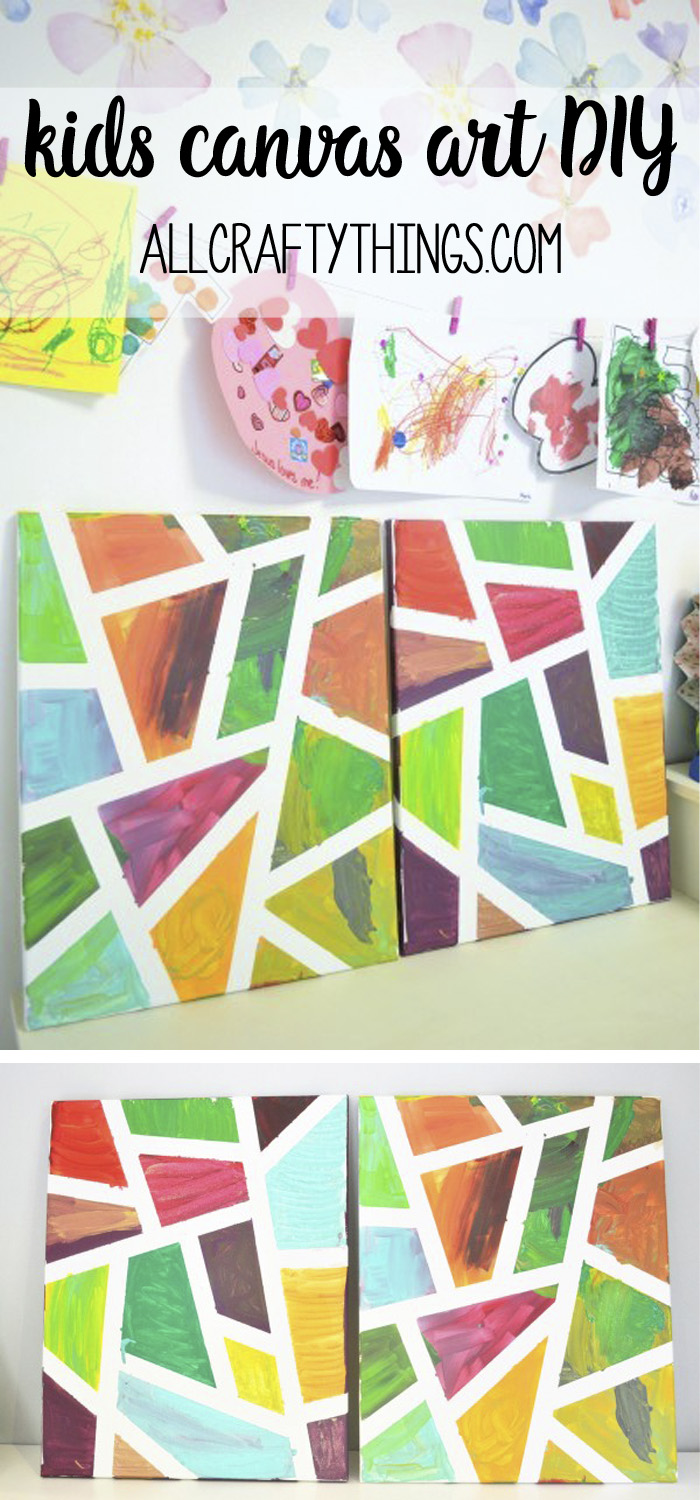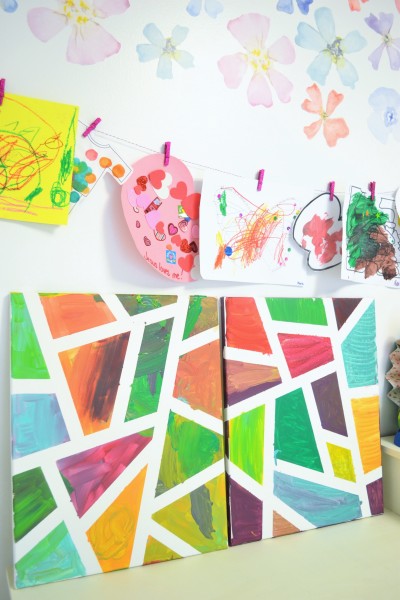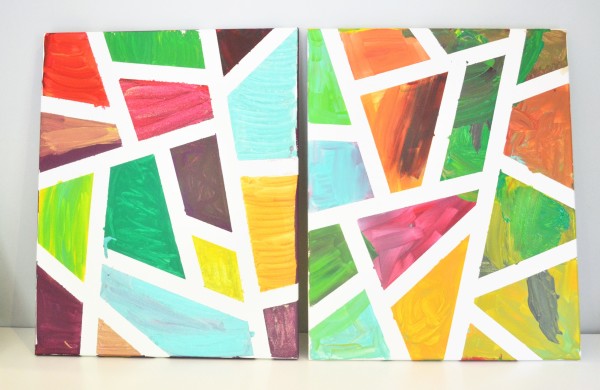 My kids and I adore how these turned out! Such a fun activity for a weekend afternoon.
Thanks for reading about my kids canvas art! Have a fantastic day!