This kids Christmas tree craft idea is a fun and easy way to decorate for the holidays and share some quality crafting time together! Ice cream cones make the cutest trees (just be sure to leave extra for snacking).
These ice cream cone Christmas trees are a great classroom project, or make them at home and use them as holiday decor around your home! Mine are being used as a colorful and fun dining room table centerpiece!
Here's what you need to make this easy kids Christmas tree craft for yourself:
Sugar Ice Cream Cones
Green Icing (I had white icing that I added green food coloring to)
Assorted Candies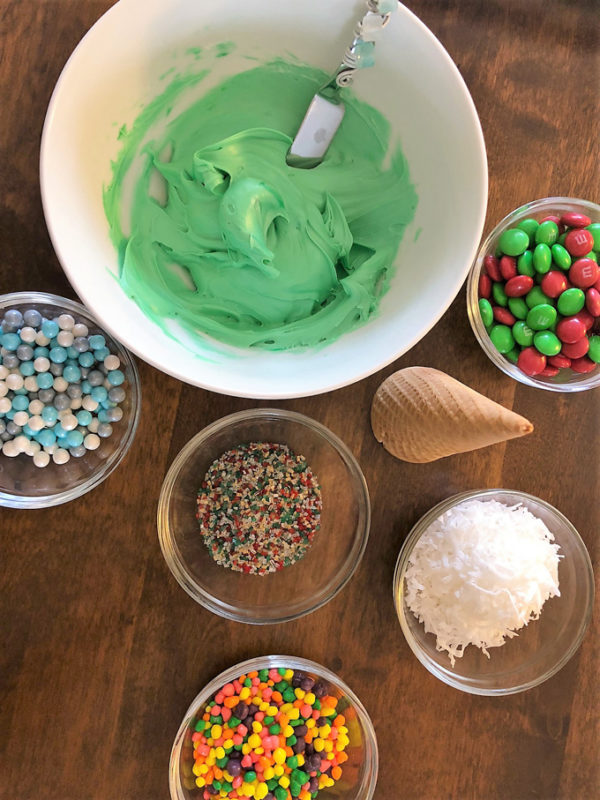 In addition to icing, I put out a variety of sprinkles, coconut flakes (they look like snow), m&ms and other various candies. The more the merrier!
First, have your kids spread icing on the ice cream cones. I found that a thicker layer of icing helps the candies stick to the cones better.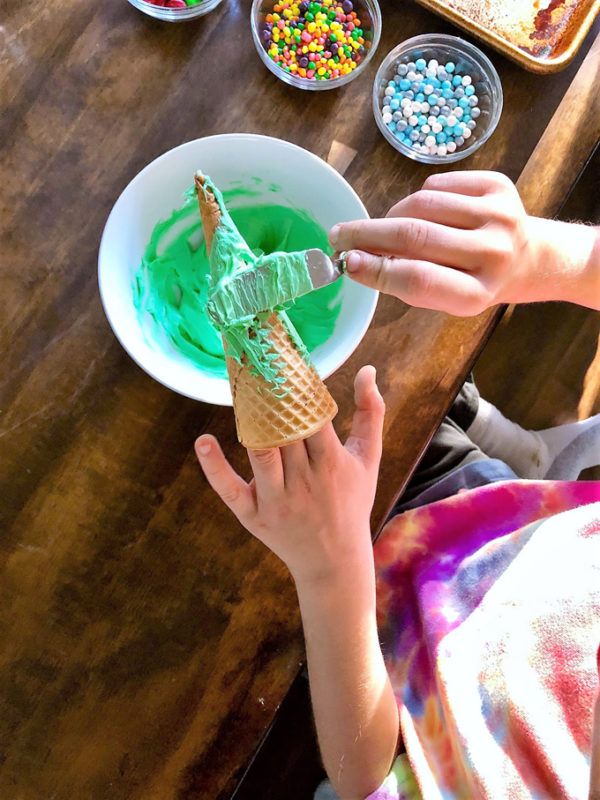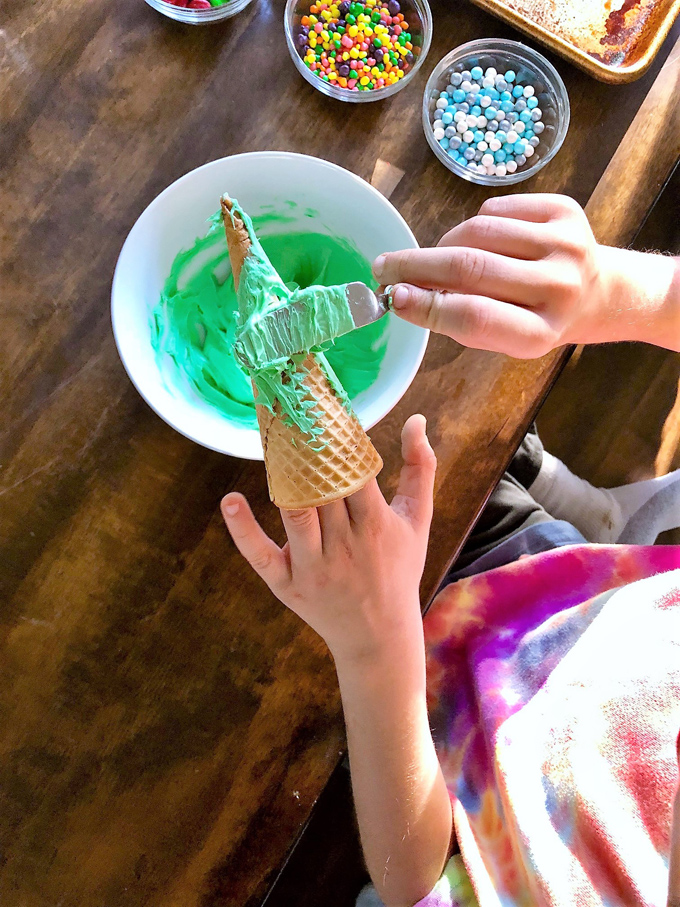 Then, let your kids decorate to their heart's content! There's no wrong way to make these, and kids from toddler age on up will enjoy decorating their cones (and sampling the goods along the way).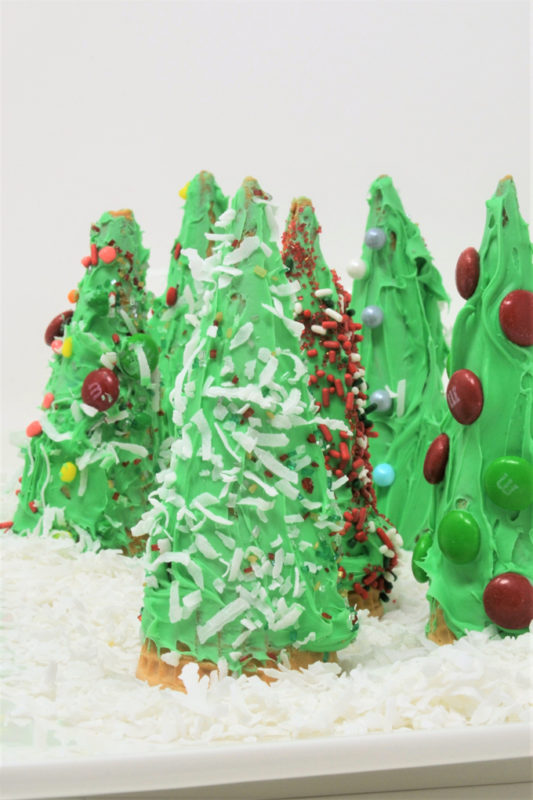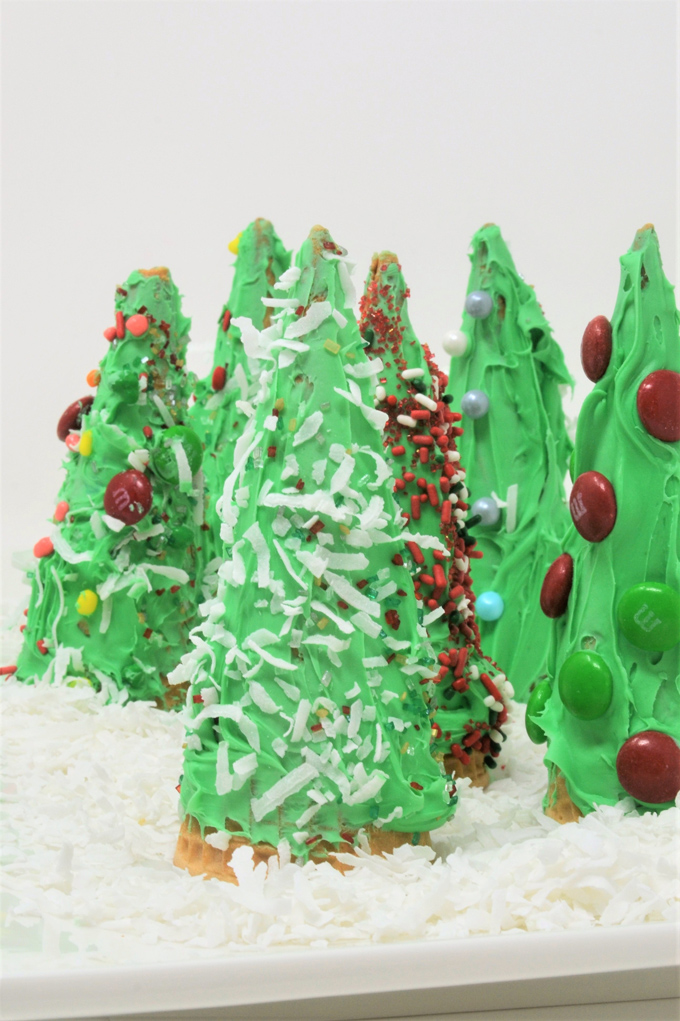 Find lots more Christmas for kids inspiration in this post, including calendars, crafts, recipes and more!
Celebrating the holiday with kids? These Christmas Poems for Kids are perfect for advent calendars, attaching to treats for neighbors, and so much more!
Lastly, these acts of kindness for kids is another great way to share the love this holiday season!
Thanks so much for reading all about our Kids Christmas Tree Craft Idea. Have a great day!