Looking for an easy gift for mom? This printable perfect to celebrate the mothers in your life. Just add a frame!
There are so many things I adore about these Mother's Day printables. I love the colorful, watercolor tree, the meaningful quotes, and I especially love the overall simplicity of the pieces.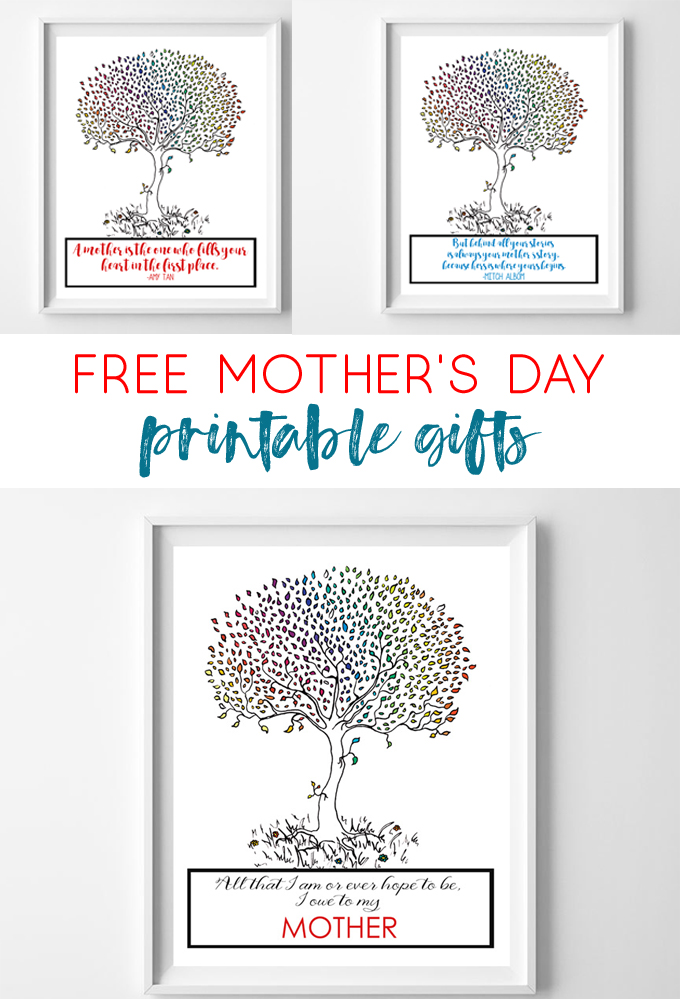 Simply add a frame and a card, and you have a gift mom will treasure forever.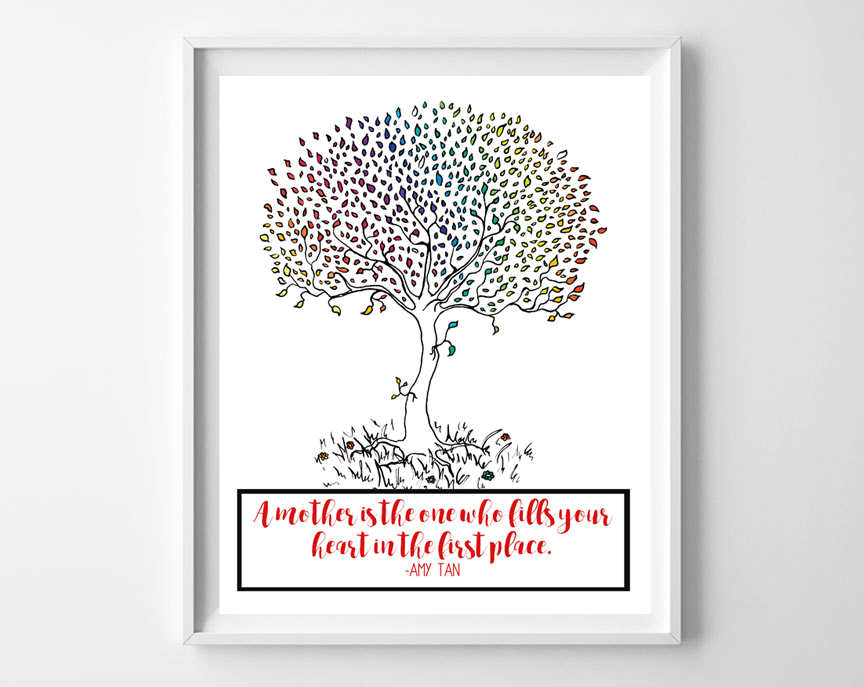 "A mother is the one who fills your heart in the first place."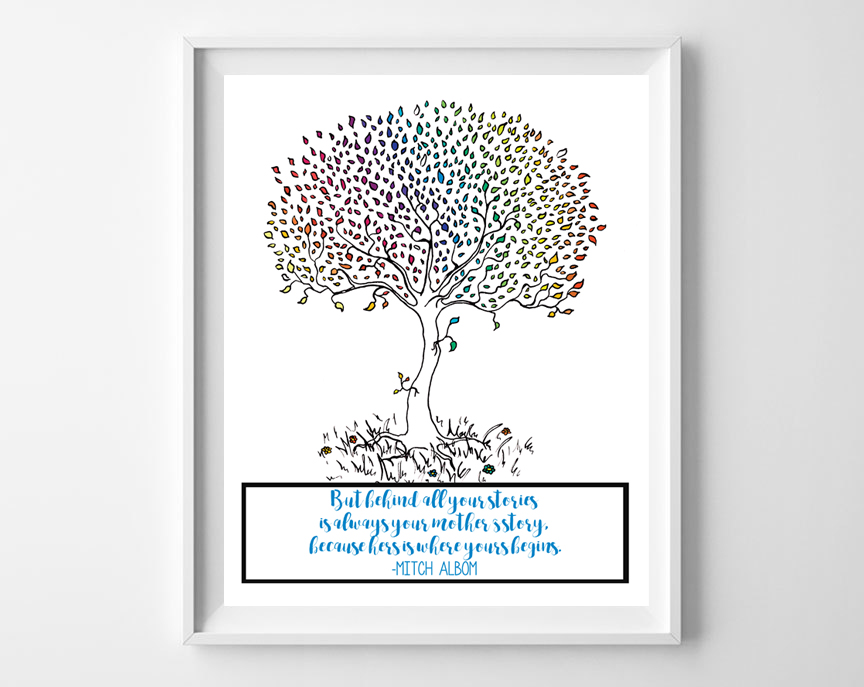 "But behind all your stories is always your mother's story, because hers is where yours begins."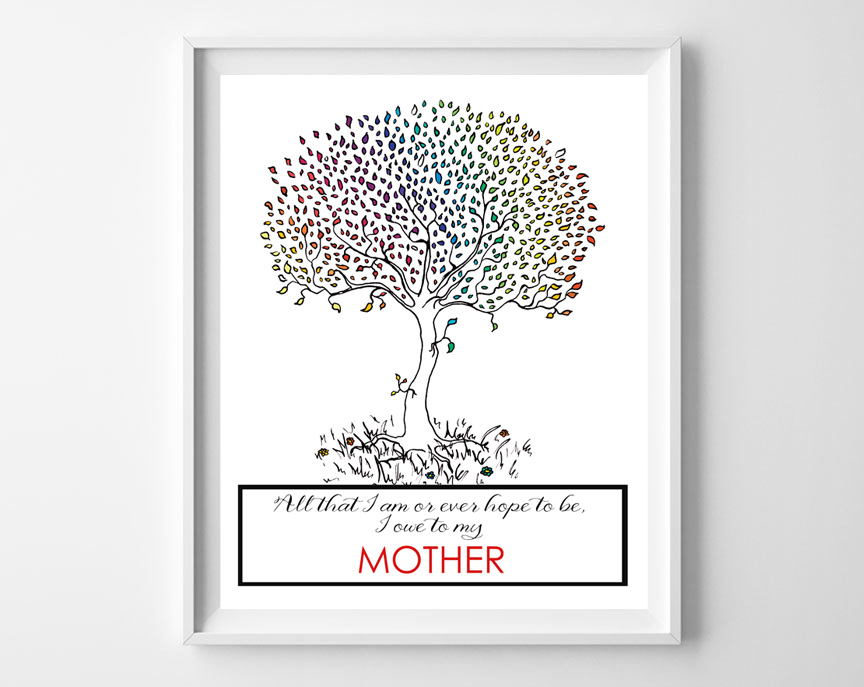 "All that I am, or ever hope to be, I owe to my mother."
Our printables are so easy to download and print out. Just follow these steps:
Click on the printable(s) you'd like to download, and save to your computer.
Send to your favorite photo printer to have printed on either matte cardstock or photo glossy paper (at-home printing is, of course, an option, but I find professional printers usually print colors and images more vividly and clearly).
Printables print best at 8×10.
Frame, display (or gift!) and admire!
I often get asked about what frames I use for the art around my home–this set of 7 solid wood frames is my go-to; you can see them in action in this gallery wall post!
Basically, I love frames that are white, flat, and matted. Simple, in my opinion, is best!
Thanks for reading all about my Mother's Day printable gift ideas!
If you're looking for year-round, non-holiday art for your home, these free printables from burlap+blue may be just what you're looking for.