Looking to get started in amateur blogging? This ultimate amateur blogging post will tell you everything you need to know to start this new hobby today!
**Please see giveaway at end of post-I'm giving away $50 in Venmo cash to help you get started on your own blogging journey!**
I have been blogging for over a dozen years so far and am so passionate about helping others get started!
So, today, we are going to talk about amateur blogging-what it is, and how to get started.
I'll also share tips on monetizing your blog, if desired, and getting press for your new site, as well as amateur blogging mistakes to avoid.
Let's get started.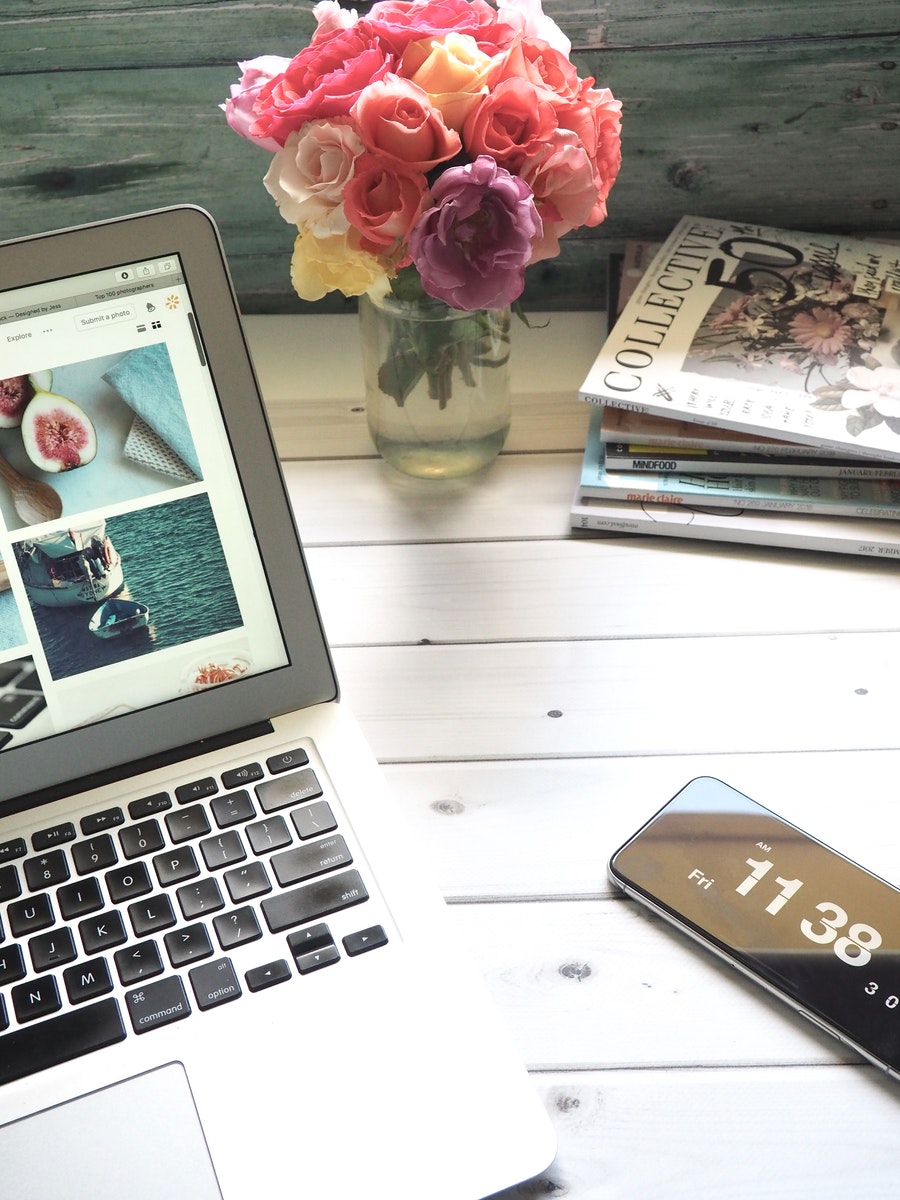 What is Amateur Blogging?
Amateur blogging is just what it sounds like: blogging as a hobby or business by someone who wouldn't consider themselves a professional.
It's another term for "beginner" blogging, and can be done across any blogging niche or topic.
Amateur blogs CAN be monetized and make money. The main difference between amateur blogging and professional blogging is that amateur blogging is usually just done by a beginner.
ALL bloggers start out as amateur bloggers.
There's no need to feel embarrassed by being an amateur. On the contrary, it shows a humility and willingness to learn and grow.
And, as we all know, that willingness to learn is often what allows you to succeed beyond what you thought possible!
How to Start Amateur Blogging
There are a few steps to start your amateur blog, and I will walk you through them, step-by-step.
I have three blogs, between twelve and one years old, and the process has definitely become easier since my first blog back in 2019.
Here are the steps to begin your blogging journey:
Choose Your Blogging Niche
Your "blogging niche" is a fancy term for "what you want to blog about".
Spend a little bit of time figuring out your niche. Think about what you enjoy, what you're good at, and how you might help others with your knowledge.
Figuring out where your passion intersects with what the world needs and is curious about is almost a surefire way to figure out a great niche.
Be wary, though, of health and wellness-related topics unless you have expertise in those areas.
Google is becoming increasingly wary of sites that speak on topics where they don't demonstrate EAT (expertise, authority, and trustworthiness).
Basically, if you are looking to monetize your blog in the future, the more you demonstrate EAT, the higher you will probably rank and the more traffic (and income) you may receive.
In short, EAT is one of the ways Google tries to ensure that it gives searchers the most accurate and useful information possible.
Choosing a Blog Name
Think about what you want to convey with your blog name.
Your blog name should be easy to pronounce, and not too long.
Once you have your blog name, you will want to see if the domain name is available.
What is a Domain Name?
A domain name is a unique address used to access websites, such as this blog, allcraftythings.com and my other blog, burlapandblue.com.
Website visitors can connect to blogs and sites using domain names. For example, you can type "allcraftythings.com" in your browser and be directly connected to this blog.
How to Register a Domain Name
Once you have your name picked out, it's time to register it.
The most popular site for registering domain names is GoDaddy, but I chose to register my newest blog's domain through BigScoots (which is also where I chose to host my blog).
Choose Hosting
Having a host for your blog is critical. Without it, no one will be able to see your content.
What a blog host does is this: it provides server space for your blog to live online.
This critical service stores your blog's files, data, and code in a server that then allows your site to be accessed by your readers from anywhere in the world.
I have all three of my blogs hosted with BigScoots. If interested in starting your blog with BigScoots, simply start a chat with them and they will walk you through it.
For my last blog, they set up the domain, hosting and installed my theme in just a few hours.
It was completely hands off for me and allowed me to focus on my own tasks, mainly, planning great content to get my blog off and running!
Choosing a Theme
I am a member of Mediavine (you can see an honest, unpaid Mediavine review on my other blog), so, when they created their own theme I was first in line.
I use Mediavine's Trellis on all three of my blogs now, and it's been a game changer for me in terms of service, site speed, and Page Experience (a set of signals indicating how healthy user experience is on your site).
If you are unsure about investing in Trellis for your hobby blog, that's understandable. There are plenty of inexpensive themes that work just fine out there.
I've even purchased cheap themes from Etsy and they absolutely did the job!
If you decide to ever monetize your amateur blog, you can then reconsider Trellis if you'd like to upgrade.
Purchase Necessary Equipment
Whether it's a ring light to help with video lighting, a camera (see our picks for the best cameras for fashion blogging), a laptop, or even just a day planner so you can plan your blog posts, the right equipment will help you get off on the right foot.
Now, your blog is basically all set and ready to go!
Amateur Blogging Mistakes
Here are some common amateur blogging mistakes to look out for:
Using other people's photos. This is a big one due to copyright issues. Only use photos you either take yourself, or that you get from a site that offers free stock photos. Sites such as unsplash and pexels are good places to start. Check out the terms of use to make sure you aren't infringing on any copyrights.
Not double checking grammar and spelling. If you are looking to eventually monetize your blog, you'll want to make sure you post articles with no spelling or grammar mistakes. Those seemingly "small" errors will make your blog look less professional and may even undermine readers' trust in your content.
Using blurry photos. Make sure your photos are clear and well-lit. As most of us are very visual, good photography is so important.
Unfounded claims. Do not make unfounded claims, especially around medical and health topics. Honestly, unless you have the appropriate credentials, it may be smart to stay away from health and wellness related topics altogether.
Not posting consistently. Again, this mainly matters if you are planning to monetize your blog. If so, you'll want to make sure to post to a semi-consistent schedule, whether it's 2 times a week, once a week, or even twice a month.
Writing your blog posts in long paragraphs without adequate spacing. Take a look at this post you're reading, for example, see how I've hit the return key after every sentence or two? This helps you not have a huge block of text, which can be overwhelming and hard to read. Lots of smaller paragraphs feel more manageable and visually look better.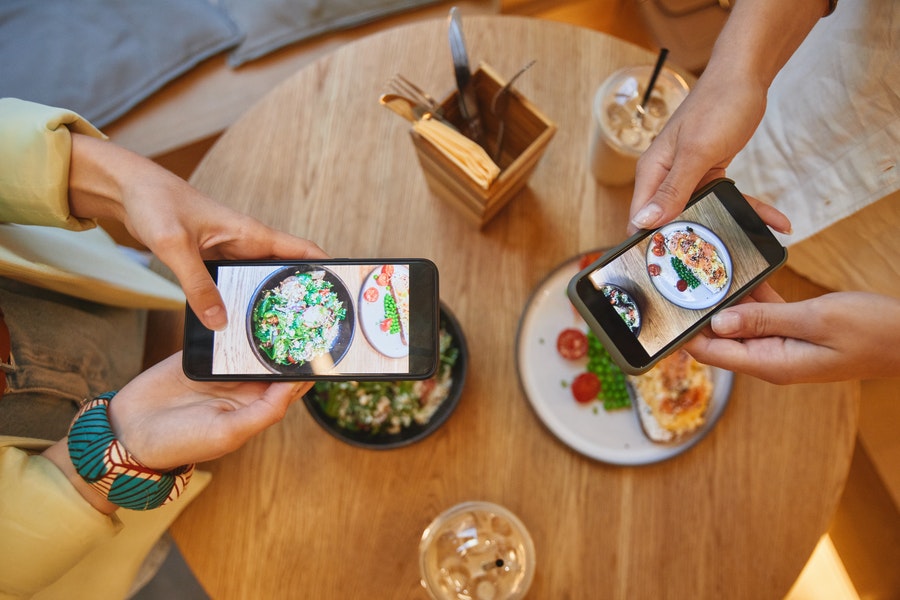 Amateur Blogging Resources
We have lots more amateur blogging resources for you to reference for free!
Best Blogging Tips– In this post, we are sharing the best blogging tips and tricks from top bloggers.
From social media tips to how to monetize and everything in between, these tips will help you create and grow a successful blog!
Tips on Self Promotion– My thoughts on how to promote your creative hobby-whether it's blogging, art, writing, etc.
Why Your Blog Post Didn't Go Viral – If you're a blogger, you probably have many different blogging goals and blog ideas, whether it's earning an income, making a difference, having your voice heard, etc.
Just as common, though, is the desire to have a blog post go viral. Check out this post for the possible reasons why your amazing blog post didn't hit that viral note.
How Bloggers Make Money – Wondering exactly how bloggers make money? The ways are endless, but today, we're sharing our first income report for August 2018 and talking about what works for us!
Baking Hashtags-Looking to increase your social media reach for your baked goods-focused blog? Use these baking hashtags when you are sharing baked goods to up your engagement and followers!
How Much Do Amateur Bloggers Make?
This is such a great question but it can be a tricky one to answer.
All that amateur blogging really means is that you are a "beginner" blogger, and the income can vary greatly.
If you are looking to monetize your blog, first, check out my unpaid mediavine review here. You won't qualify for Mediavine immediately, but it's a great goal to work towards.
In short, I would say an amateur blogger, once a blog is monetized, can make anywhere from a few dollars a month to several hundred.
I would say that if you are making much more than that, you are devoting time and effort to your blog that takes you out of the realm of "amateur."
Did today's post help you begin or grow your amateur blog? I hope so!
If you have questions, please leave them in the comments.
To enter the $50 Venmo giveaway, just leave a comment-it can be about anything you want!
I will draw a winner April 30, winner will have 48 hours to get back to me before new winner is chosen.
Thanks so much for reading all about Amateur Blogging – What it is and How to Get Started!
Have a great day!