Looking for short Instagram caption ideas? These witty and fun caption ideas are perfect for Instagram, Facebook, Twitter, or anywhere else you want to express yourself!
For better or worse, we often want to put our best selves forward on social media. When you're short on time, though, it can be hard to come up with the perfect, clever caption to explain how you're feeling in the moment.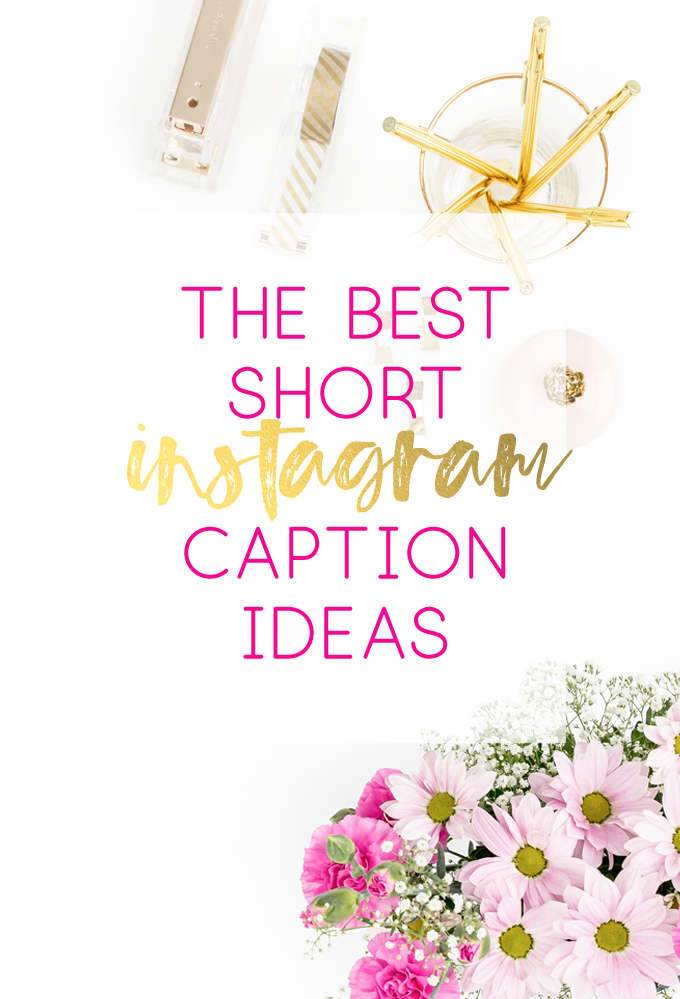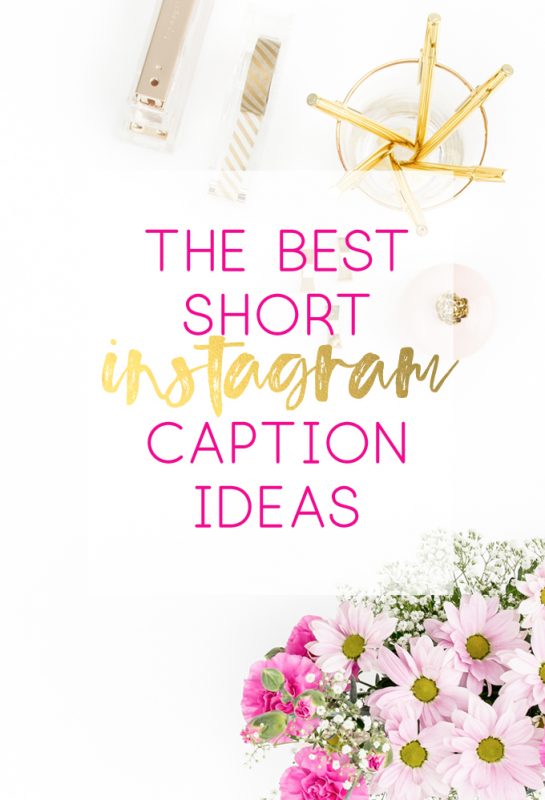 Today, I'm sharing favorite short Instagram caption ideas. You can use these on Instagram, Facebook, your blog, or anywhere you want to express yourself in just a few words!
Funny Short Instagram Captions
the Mondayist "day of the week" ever (for when the day really isn't going according to plan!)
it's coffee o'clock!
insert funny instagram caption here
I don't sweat, I sparkle!
confident as Kanye
we all have that one friend…
all things are possible with mascara and coffee
it's okay if you don't like me; not everyone has good taste
pretty sure my guardian angel drinks
less thinkee more drinkee (perfect for coffee lovers)
adulting is hard
diamonds were a girls best friend, then leggings happened
that's enough todaying for today
team (insert "coffee", "wine", "friday", "dry shampoo" here)
allergic to mornings
(insert item here) is not sparking joy
resting coffee face
I run on coffee and grace
Inspirational Short Instagram Captions
more sunsets, less netflix
dream big, pray bigger
eat, pray, slay
grow through whatever you're going through
design your happy life
in the end, it's not the years in your life that count. It's the life in your years (abraham lincoln)
get busy living or get busy dying (stephen king)
you get what you give
life is a daring adventure or nothing at all (helen keller)
where there is love there is life (mahatma gandhi)
the best things in life aren't things (art buchwald)
wanderlust and city dust
grateful for where I'm at, excited for where I'm going
living the good life full of good vibes
I need vitamin sea
a year older, a year bolder
be afraid. then go do it anyway
true queens fix each others crowns



Clever and cute short Instagram captions don't have to be fancy or complicated. If you have a favorite Instagram caption, let us know in the comments!
Thanks so much for reading all about our Best Short Instagram Caption Ideas! Have a lovely day!