Christmas shortbread cookies with icing are crisp, buttery and not overly sweet! Add these to your holiday baking rotation today.
If I had to choose my favorite type of cookie, it would have to be shortbread. And not just any shortbread, but these shortbread cookies.
If you love a cookie that's slightly sweet, buttery, and super light, these are for you.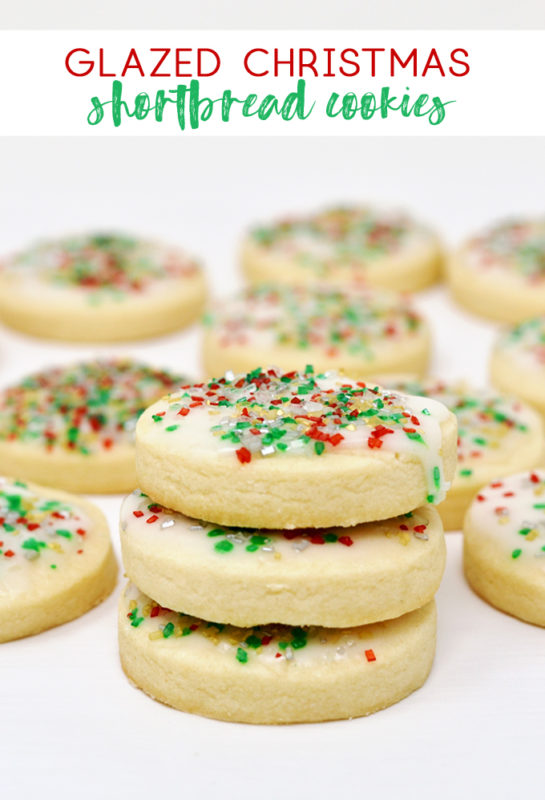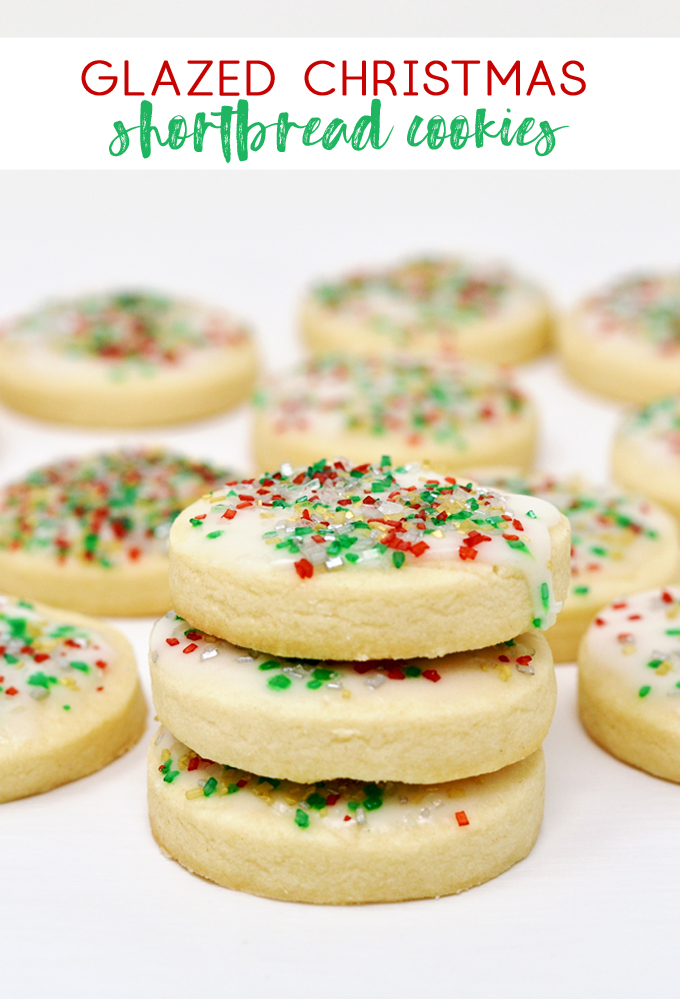 I added a vanilla glaze and sprinkles to my shortbread cookies, but these are just as good with nothing on them.
You can even change up the sprinkles to match the occasion, or add coloring to the glaze.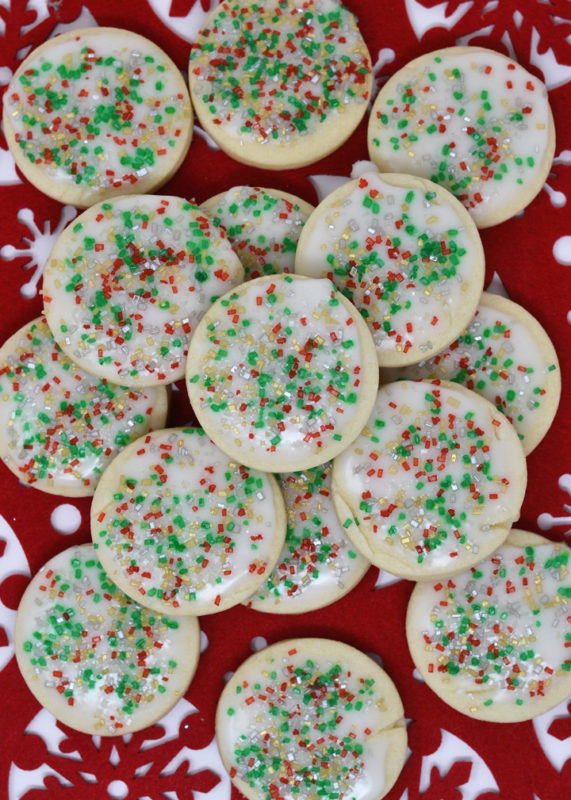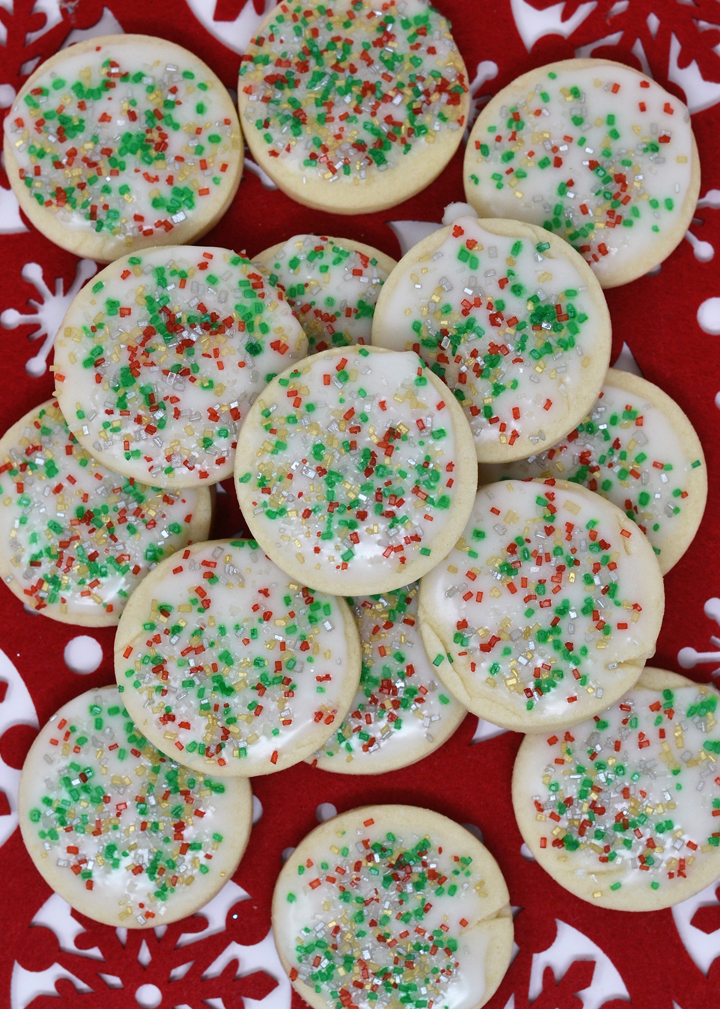 Here are a few tips and tricks when making these shortbread cookies with icing:
Mine were done after 13 minutes. Keep a close eye on them. Burnt cookies are no fun.
I add my sprinkles to the cookies over a bowl. This helps catch the excess and keeps the sprinkles from rolling all over the kitchen.
If you want to quickly cool your cut out cookies, instead of placing in the refrigerator, place in the freezer for about 15 minutes.
Glaze is super forgiving. If it's too thick, simply add more milk. If it's too thin, add more powdered sugar.
For the glaze, you can substitute peppermint or almond extract for the vanilla for a slightly different flavor.
Yield: 32
Christmas Shortbread Cookies with Icing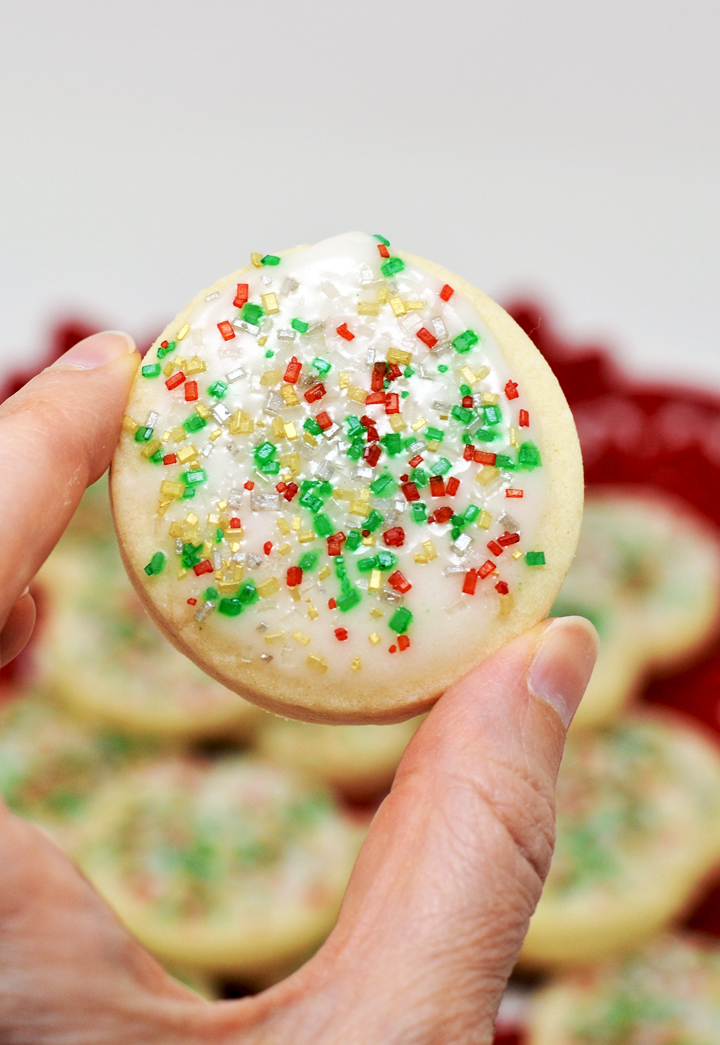 An easy, buttery and light shortbread cookie with icing. Make these at Christmas or anytime!
Ingredients
Two Sticks Softened Butter
1/2 Cup Powdered Sugar
1 Teaspoon Vanilla Extract
1/4 Cup Cornstarch
1 3/4 Cup All Purpose Flour
FOR THE GLAZE
2 Cups Powdered Sugar
4 Tablespoons Milk
1/4 Teaspoon Vanilla Extract
Instructions
Line two baking sheets with parchment paper. Set aside.
Place softened butter and sugar into a mixing bowl. Using a wooden spoon, mix together until smooth.
Add in vanilla. Continue stirring until well incorporated.
Add in your cornstarch and flour, stirring together until your dough forms.
Turn dough out onto a well-floured surface and knead several times.
Form into a disc, and roll out until your dough is about 3/8 inch thick.
Cut out your cookies and place on pans.
Place in refrigerator for about an hour.
Preheat oven to 350 degrees.
Bake for 12-15 minutes.
Rotate pans halfway to ensure even baking. Cool completely.
For glaze, combine all ingredients until smooth.
Take each cookie and dip into glaze letting the excess glaze run off.
Immediately cover with sprinkles and place on parchment to set.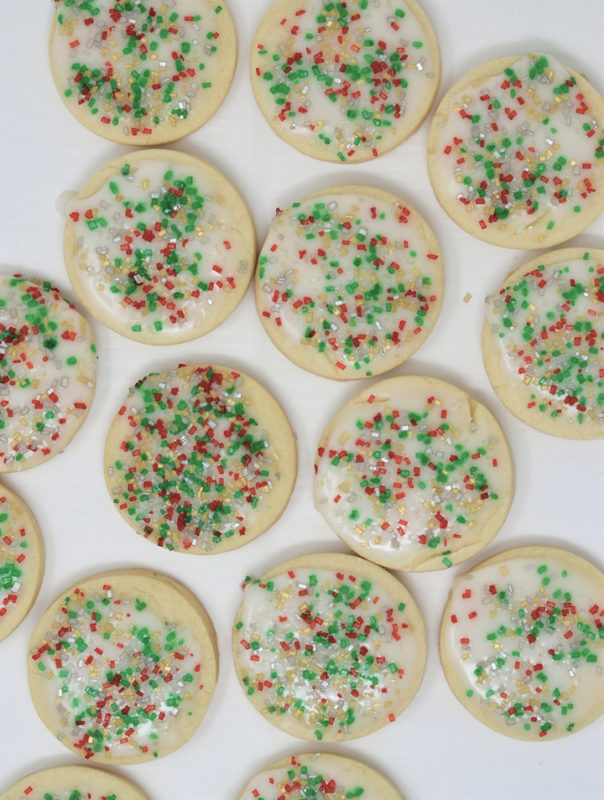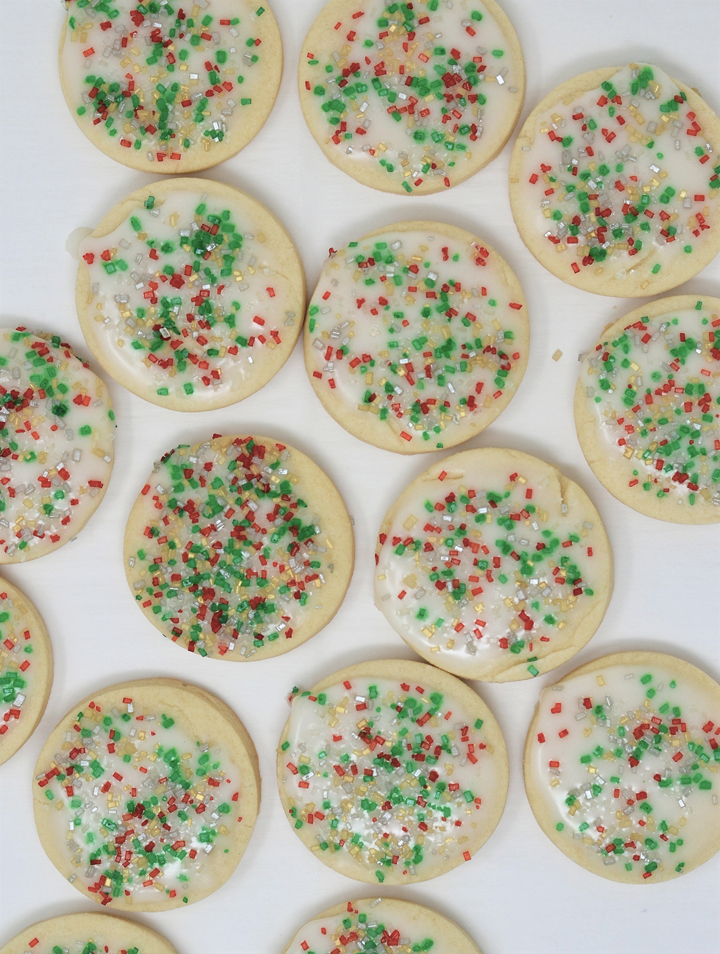 If you make these cookies, let me know! I've made one batch this season and I know I'll be making a second!
Want to try a different Christmas cookie? How about one of these: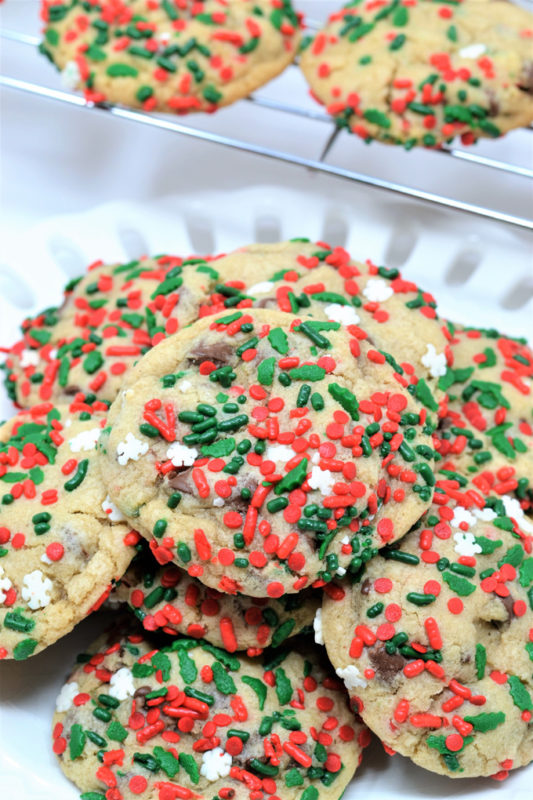 chocolate chip sprinkle cookies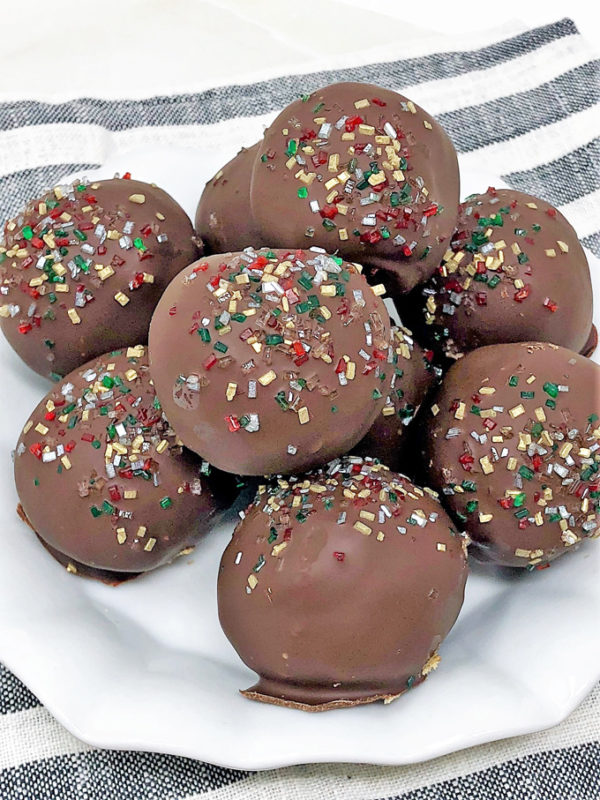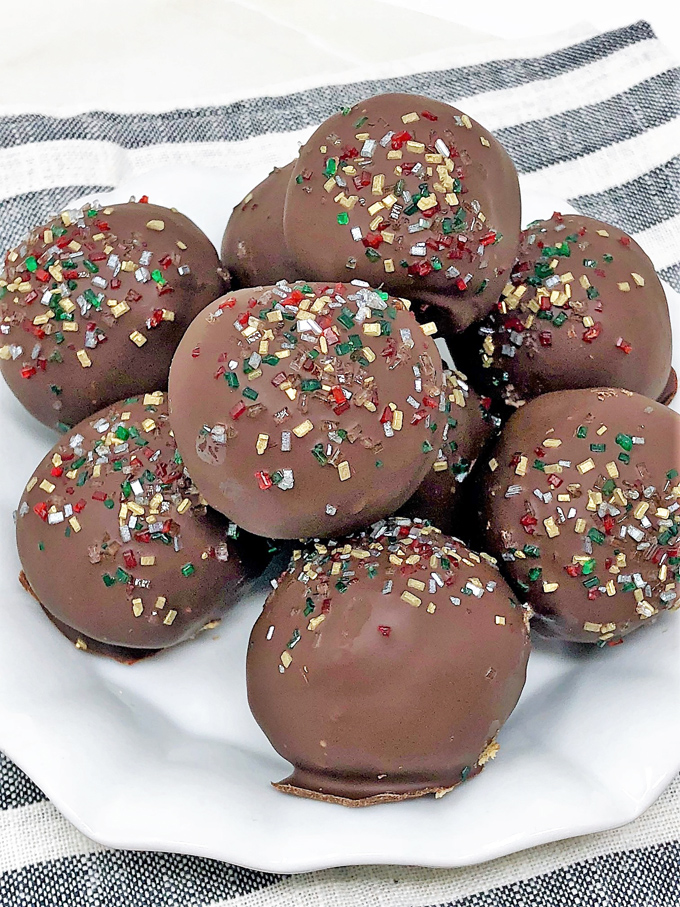 Thanks for reading all about our Christmas Shortbread Cookies with Icing. Have a great day!