These Easy Glitter Christmas gift tags are a fun way to add some color and texture to your gift wrap. Make them for Christmas, or change up the colors and stamp to make for birthdays or any other occasion you can think of!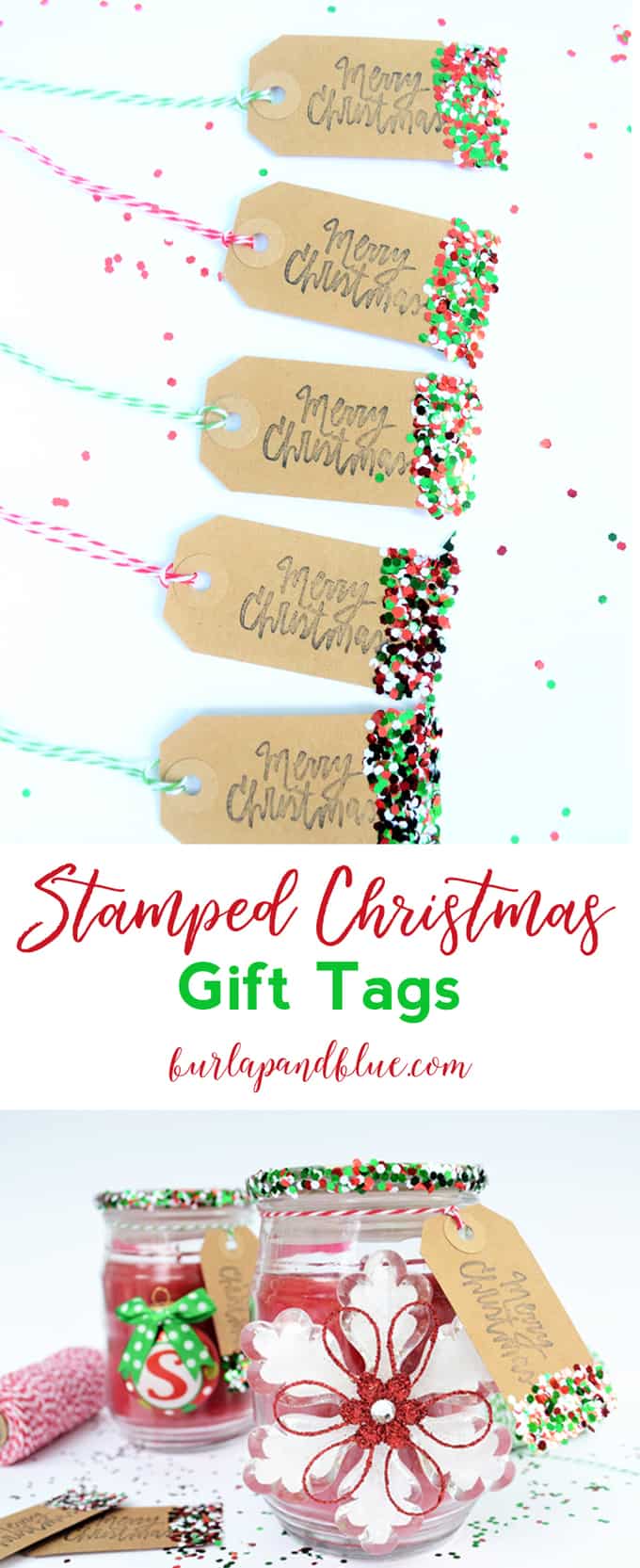 Presentation really is everything!! These easy glitter gift tags are a quick Christmas craft that add big impact to your holiday gifts.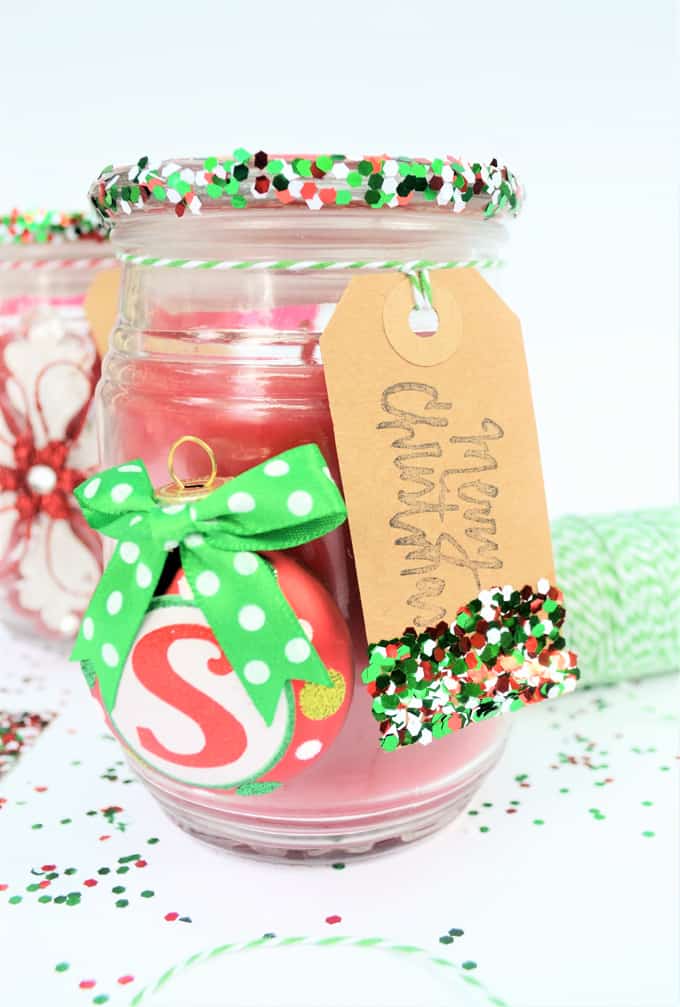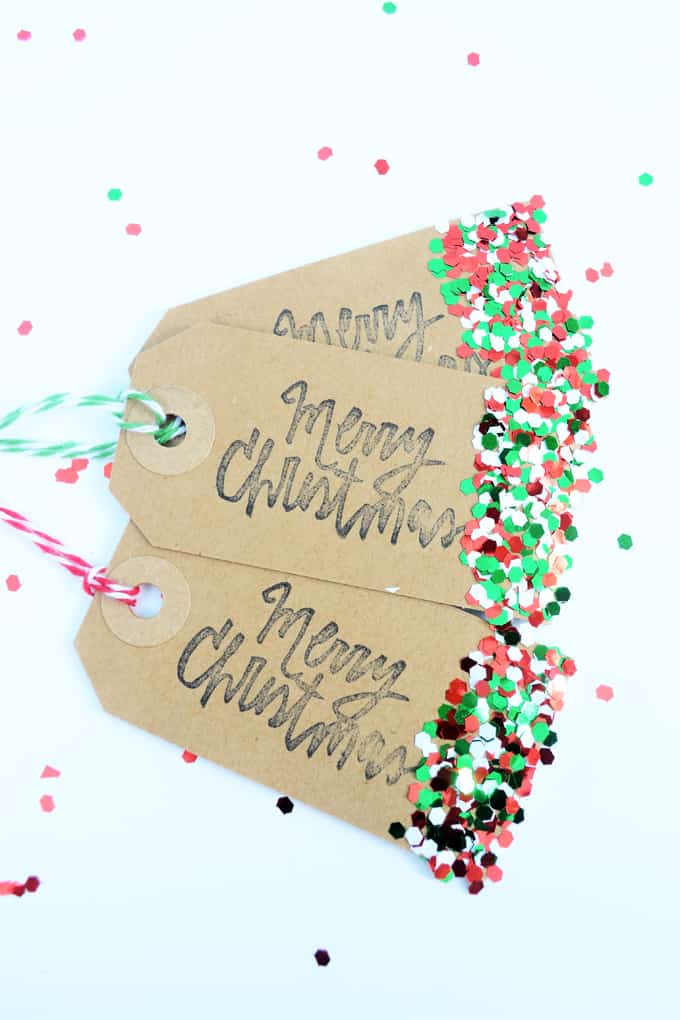 Here's what you need…
Materials: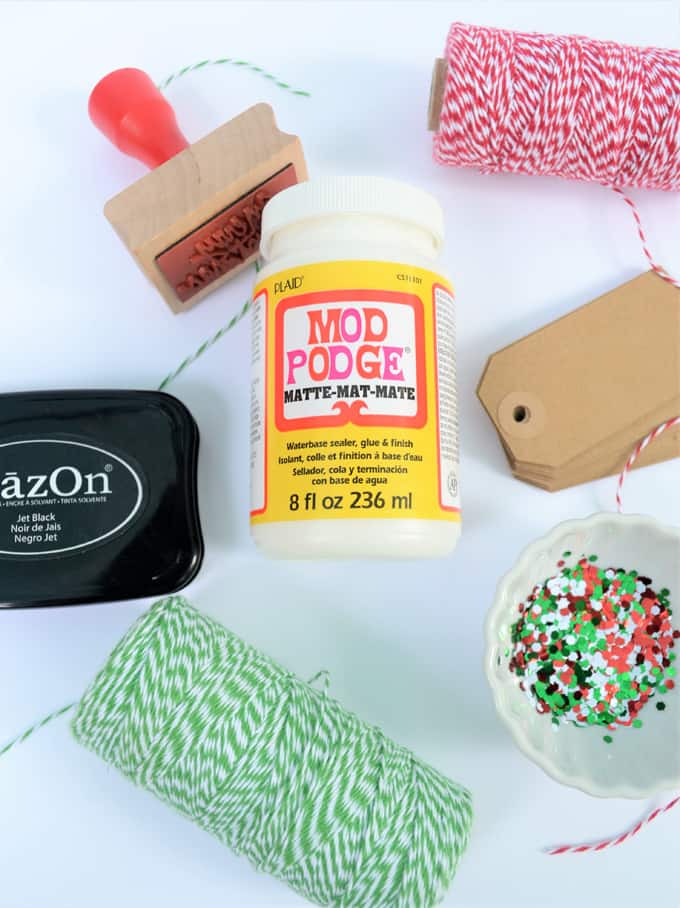 Step 1: Stamp your kraft tags, making sure to leave room at the end for adding your confetti.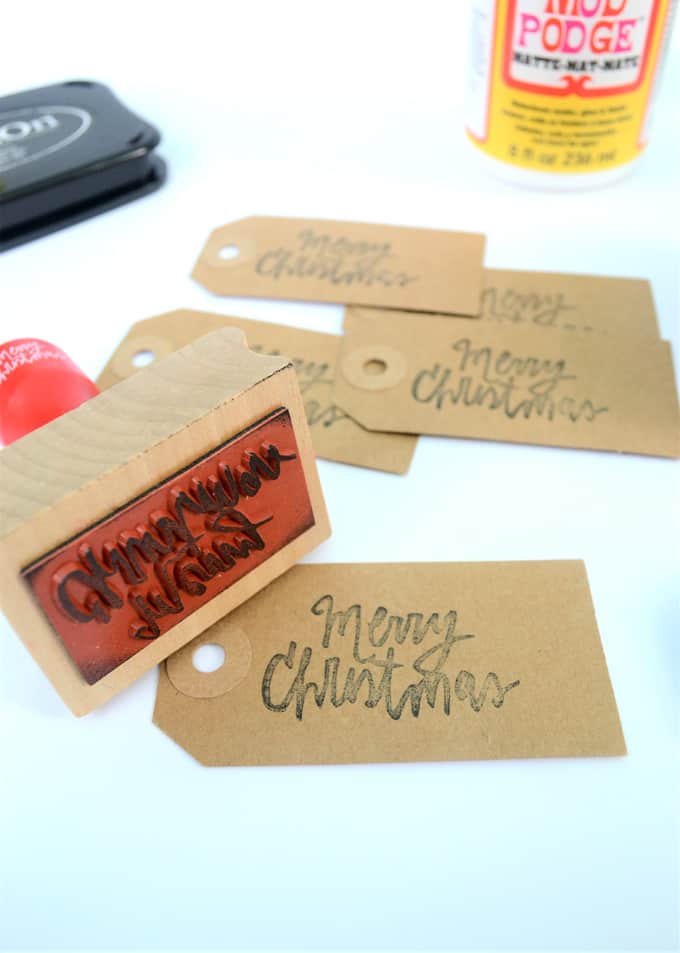 Step 2: Using a foam brush, add some Mod Podge to the end of your gift tag. Dip in your confetti, tap off the excess, and let dry.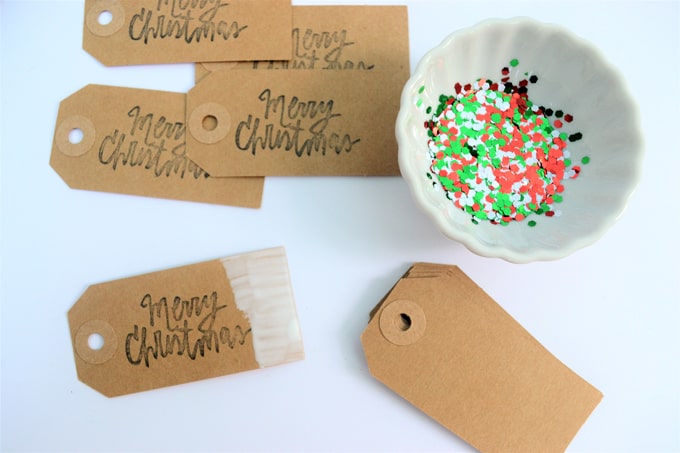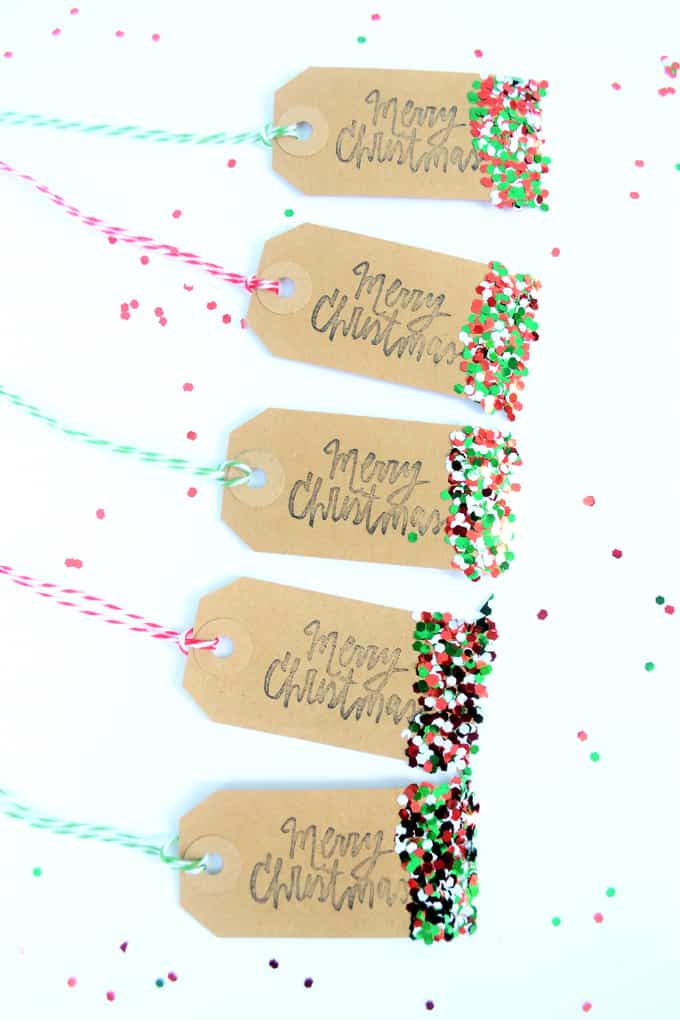 Super-cute, right? You can customize these for any holiday or color scheme, too. I love the dose of color and sparkle these tags will give to my gifts this year.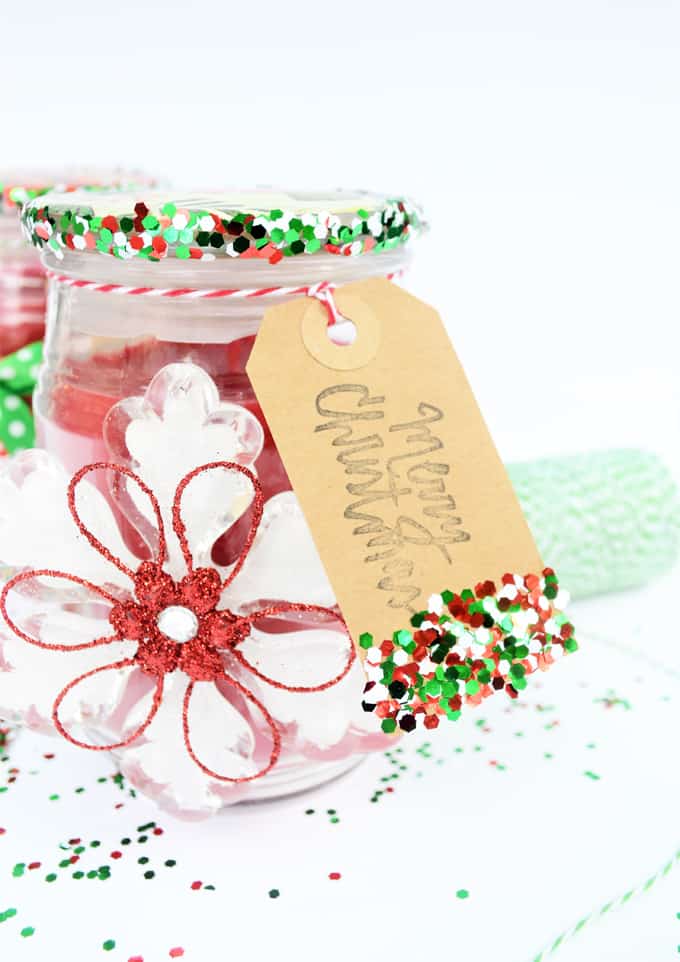 The candles above are a great (and easy) Christmas Gift Idea!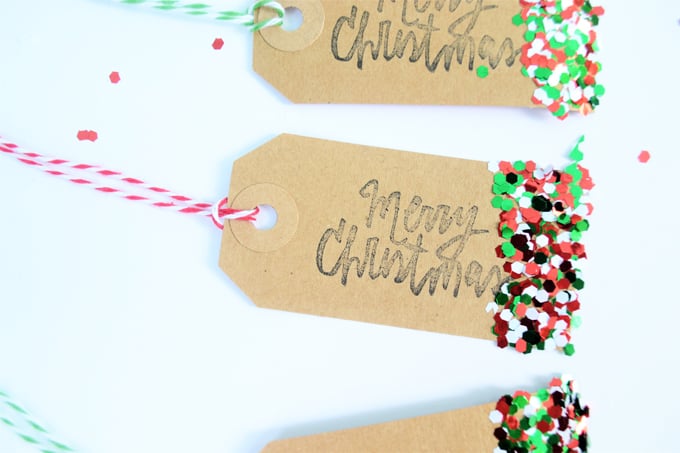 Thanks for reading all about my stamped Christmas gift tags! Have a fantastic day!