If you love the Maple Brown Sugar Latte at Nordstrom's Cafe, you'll love this copycat recipe!
There's a rumor going around that the Nordstrom store in my city is closing (SAD!), and what I may miss most is one of my favorite latte drinks around…their Maple Brown Sugar Latte!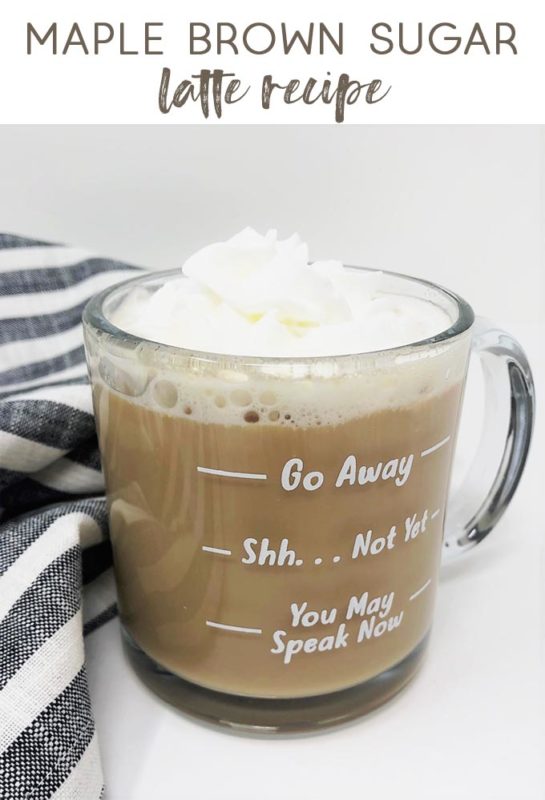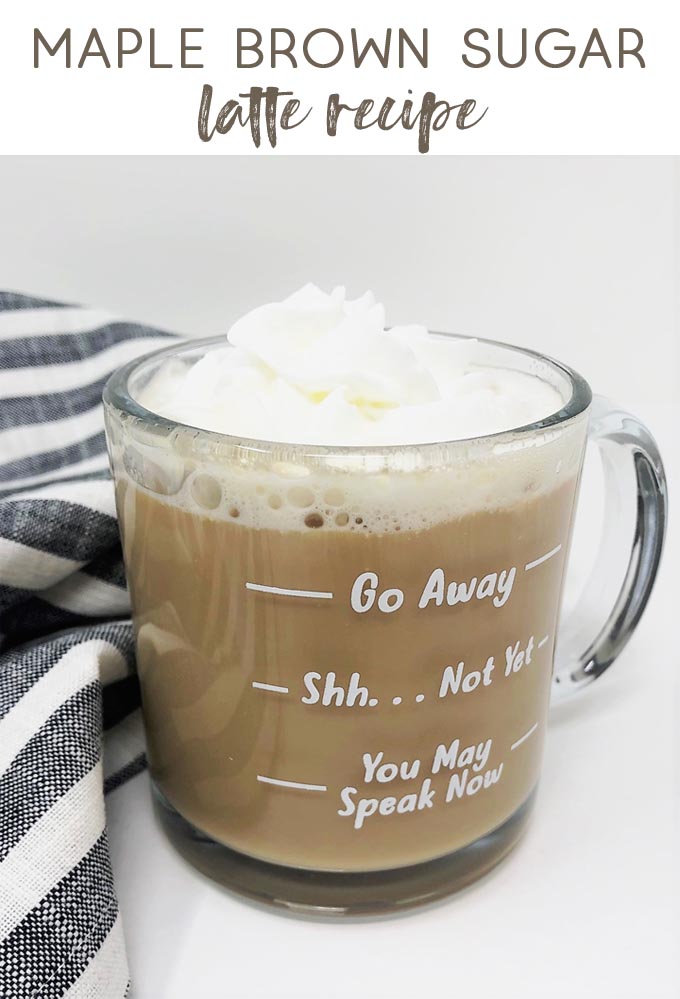 This is one of my favorite coffee drinks around, and I wanted to know if I could make it without an espresso machine or milk frother!
Turns out, the recipe IS possible and doesn't take more than 10 minutes to put together.
Yield: 1 drink
Maple Brown Sugar Latte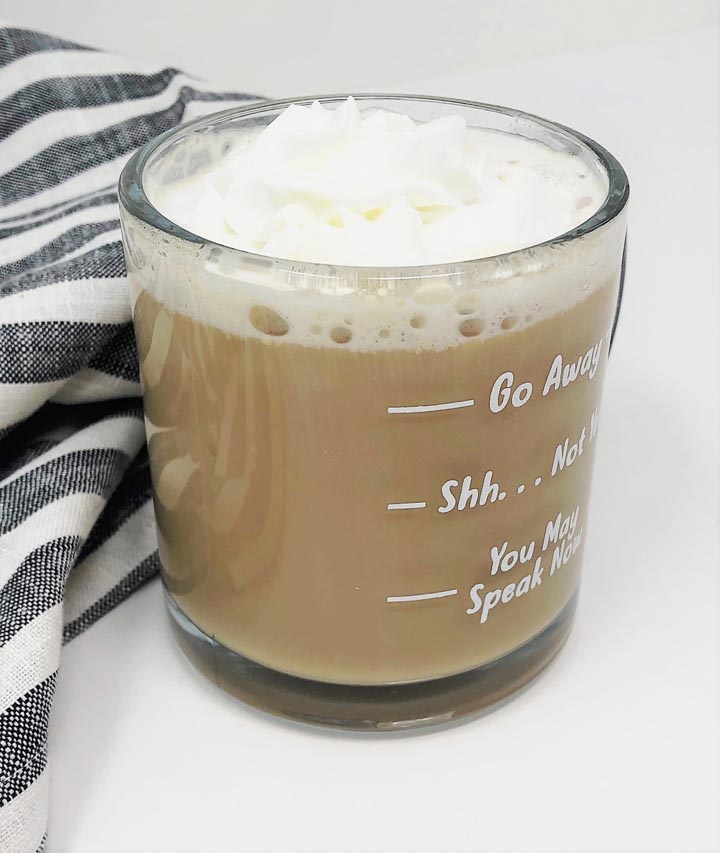 An easy and delicious coffee recipe with hints of maple and brown sugar.
Ingredients
1.5 cups strong coffee
1 tablespoon maple syrup
1/2 cup milk
2 tablespoons brown sugar
whipped cream (optional)
Instructions
Brew some strong coffee. For this recipe, I use about a tablespoon of coffee grounds per cup of water and my coffee maker has a "strong" feature which I always use.
While coffee is brewing, put your milk and brown sugar in a mason jar. Cover and microwave for about a minute. Place lid on mason jar and shake to make milk frothy.
Once coffee is brewed, add to mug. Stir in maple syrup. Top with milk mixture. Add whipped cream, if desired.
Love the mug? So do I. One of my besties gifted it to me. You can find similar mugs here.
Obviously if you have an espresso machine and/or milk frother, feel free to use those! These methods work, however, for those without any fancy gadgets.
If you don't have a coffee machine, you can easily do this with a french press, as well! Just let grounds steep a minute or two longer to make the coffee a bit stronger.
Have you had the Maple Brown Sugar Latte at Nordstroms? If you love it too, let me know what you think of this version.
Thanks so much for reading all about How to Make a Maple Brown Sugar Latte. Have a great day!