Love the look of those glitter Christmas trees from Pottery Barn and Crate & Barrel? Learn how to make your own here!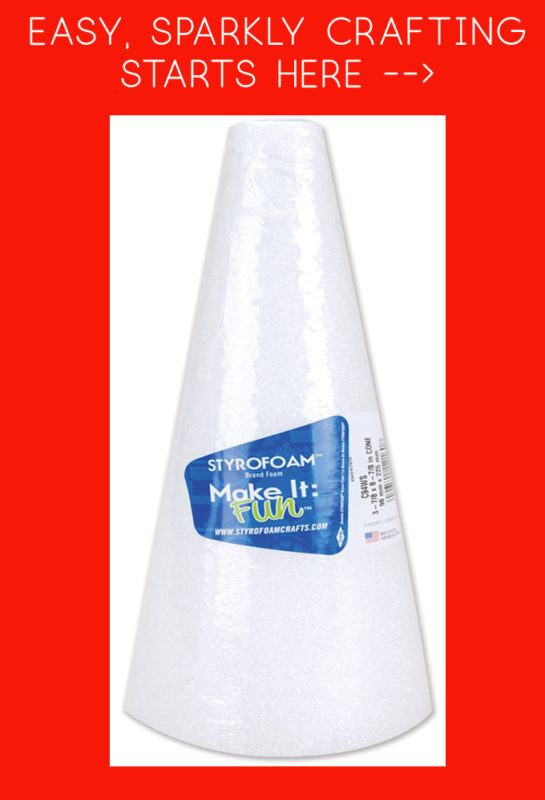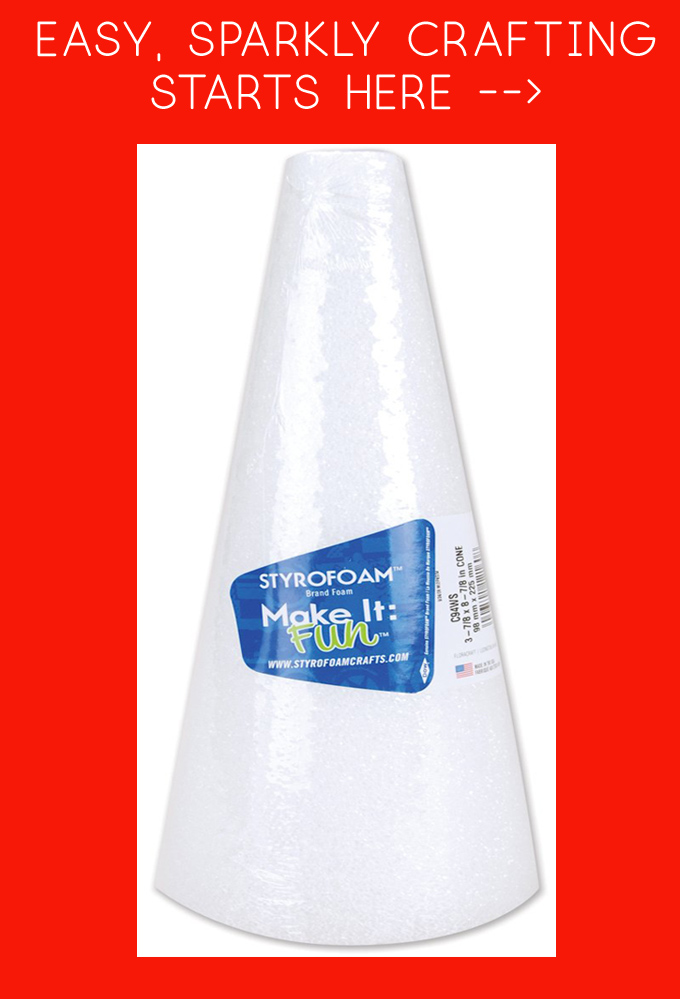 Easy holiday decorating ideas are our favorite here at all crafty things.
We know that crafts don't have to be fancy, or expensive! In that vein, we wanted to create some glitter Christmas trees like we've seen in Pottery Barn and Crate & Barrel, but for a fraction of the price.
Now I'm not usually one to decorate for the holidays beyond a Christmas tree and a wreath on our front door, but this year I decided to add one more craft to the list.
Here's what you need:
-foam trees (you can find these on amazon)
-glitter
glue or Mod Podge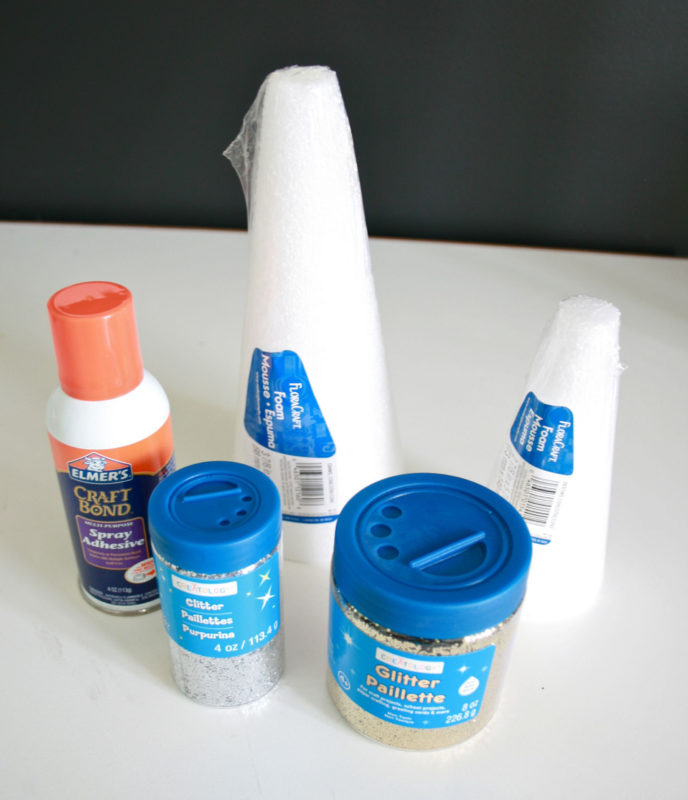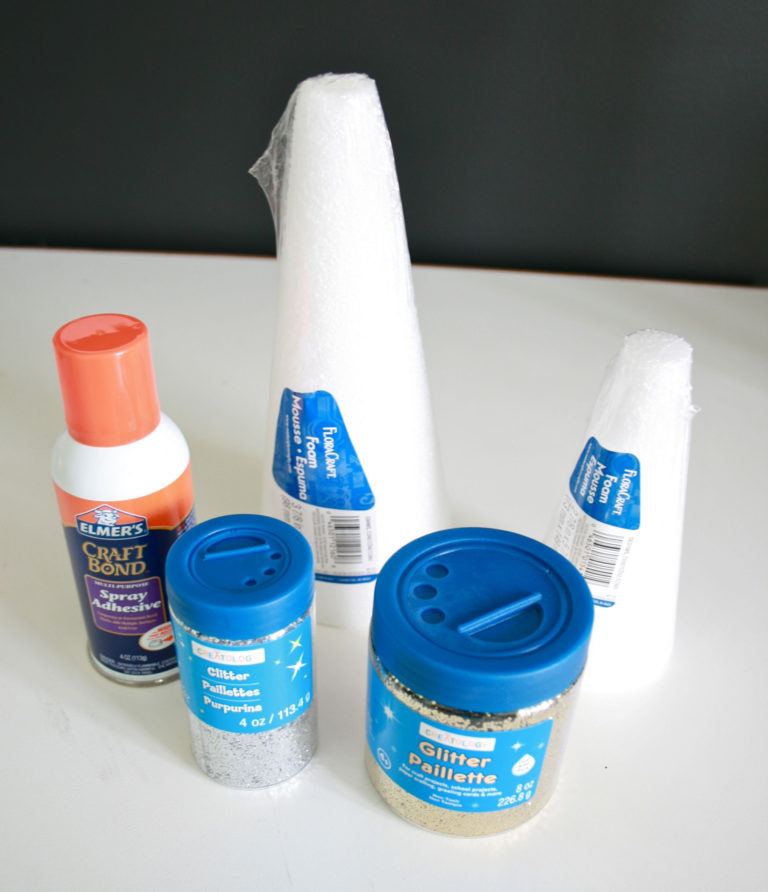 The idea was to cover foam cone forms (from the floral department of our local craft store) with silver and gold glitter .
This was my way of recreating those high-end sparkly tabletop Christmas trees that you see in places like Pottery Barn and Crate and Barrel.
First I set my foam cones on cardboard outside and liberally sprayed them with spray adhesive.
Then I simply poured the glitter overtop until it covered the surface. One thing I wish I had done during this process was wear gloves…I ended up with glitter covered, sticky fingers all day long because I skipped that step. Don't make the same mistake!!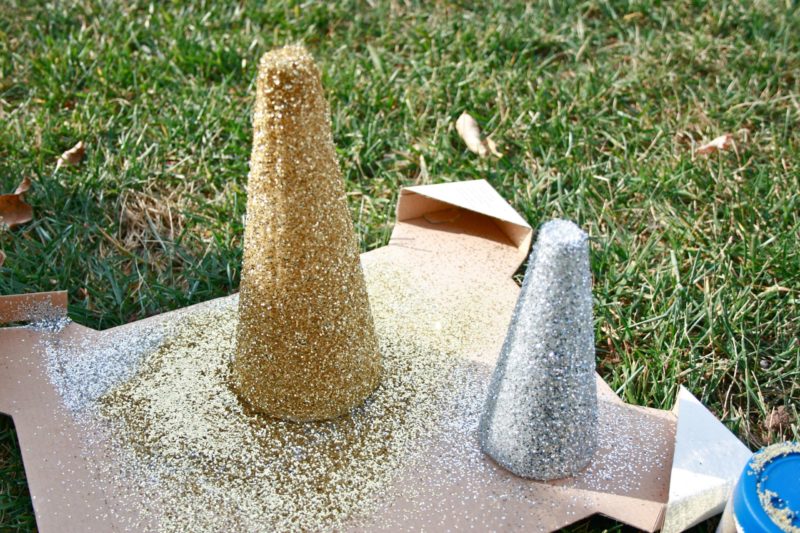 Once they were dry, I went back and sprayed the entire surface with a clear top coat (found in the spray paint section of any hardware store) to make sure everything was nice and stuck.
After giving both cones a day to dry completely, I set them on our entry table and could immediately tell that they were just what I had envisioned to greet our guests throughout the holidays.
What's your favorite way to sparkle this time of year?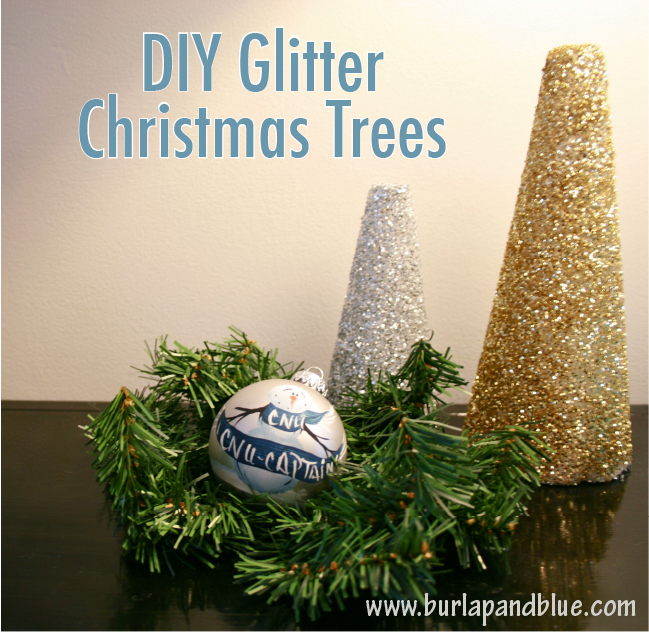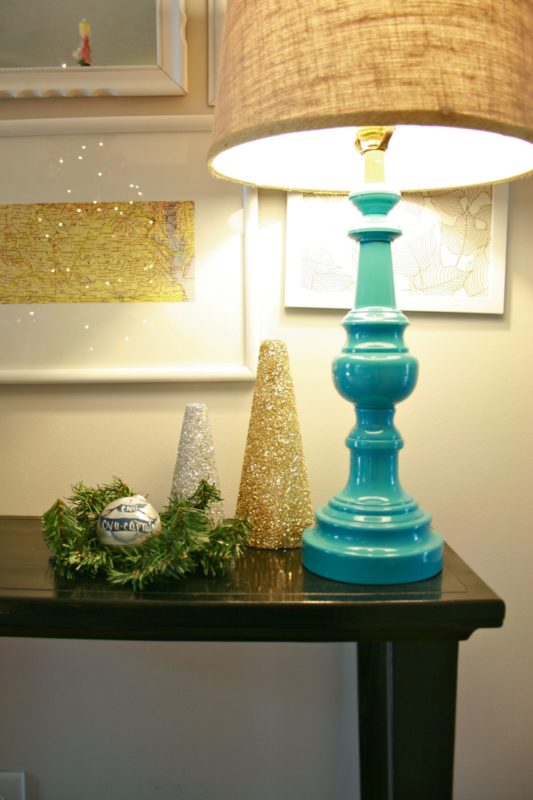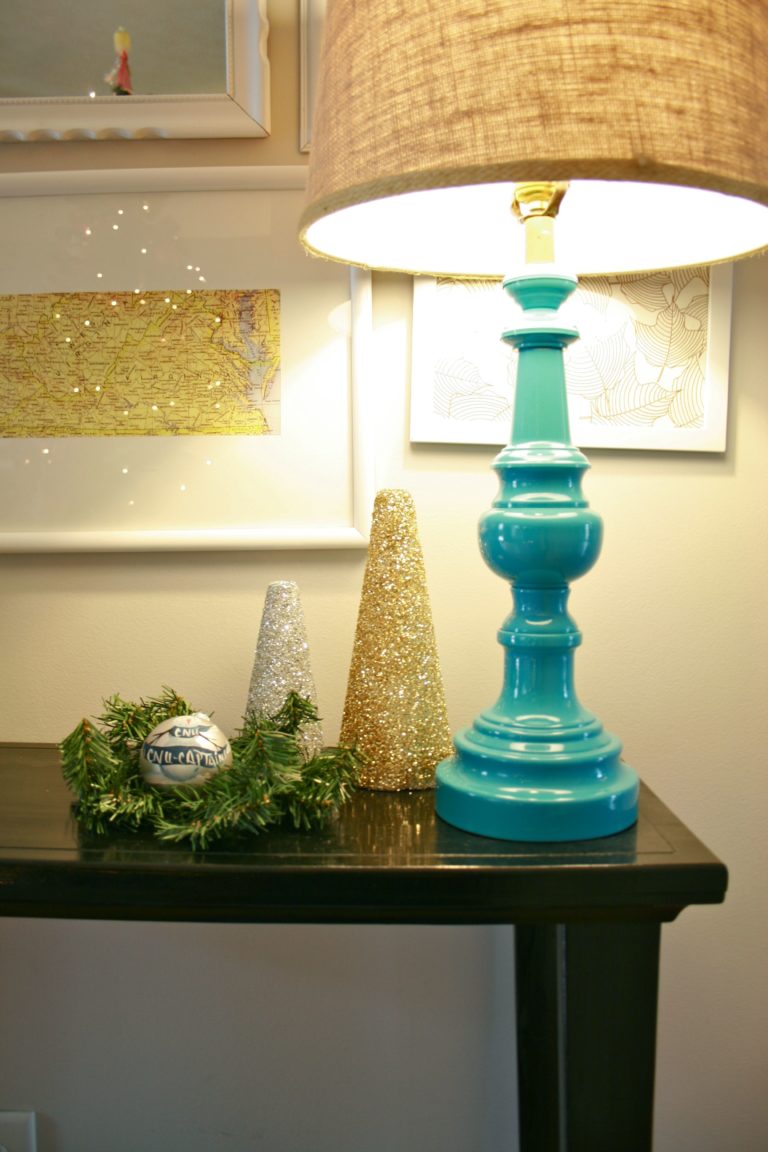 Thanks so much for reading all about our How to Make Easy Glitter Christmas Trees. Have a crafty day!