Looking for a fun advent activity for kids? Our Kindness Advent Calendar is a free printable perfect advent project perfect for all ages!
I love free advent calendar ideas for kids.
They're an easy and inexpensive tradition to make the most of the holiday season.
So, today, we're sharing a free Kindness Advent Calendar for Kids!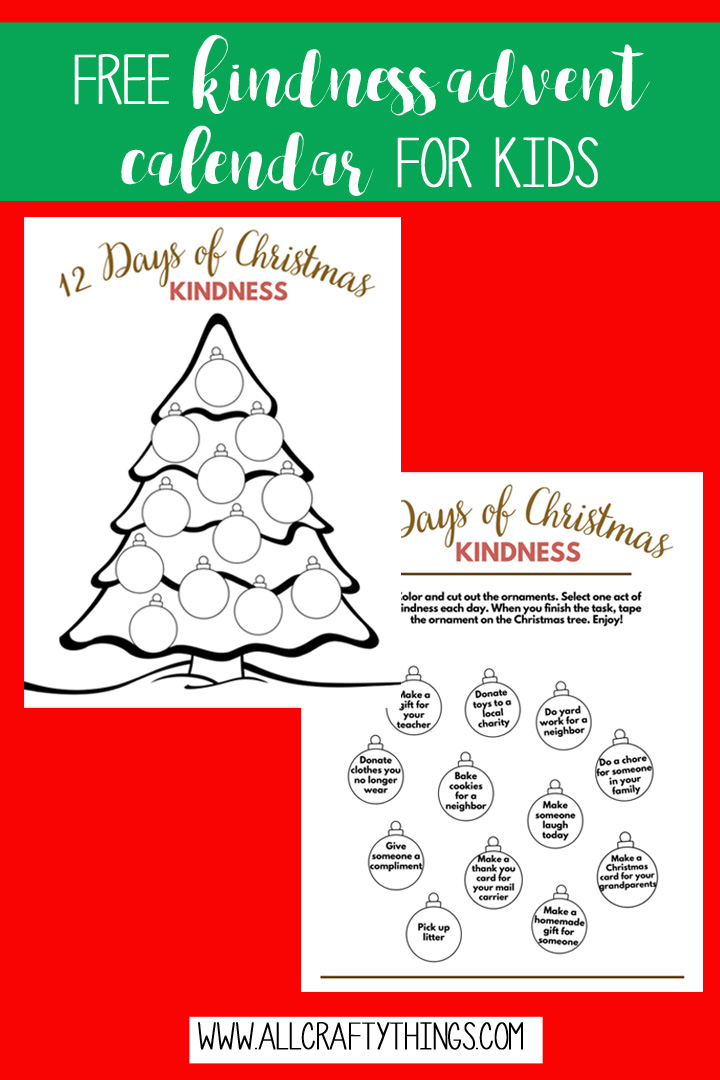 This advent calendar is the perfect way to enjoy the holiday season while completing easy and doable acts of kindness.
Print it out, hang on a wall or your refrigerator, and have fun practicing these acts of kindness for kids this Christmas!
Kindness Advent Calendar
Advent calendars are one of my favorite Christmas for Kids activities.
Scroll to the end of the post to see more advent calendar ideas to try!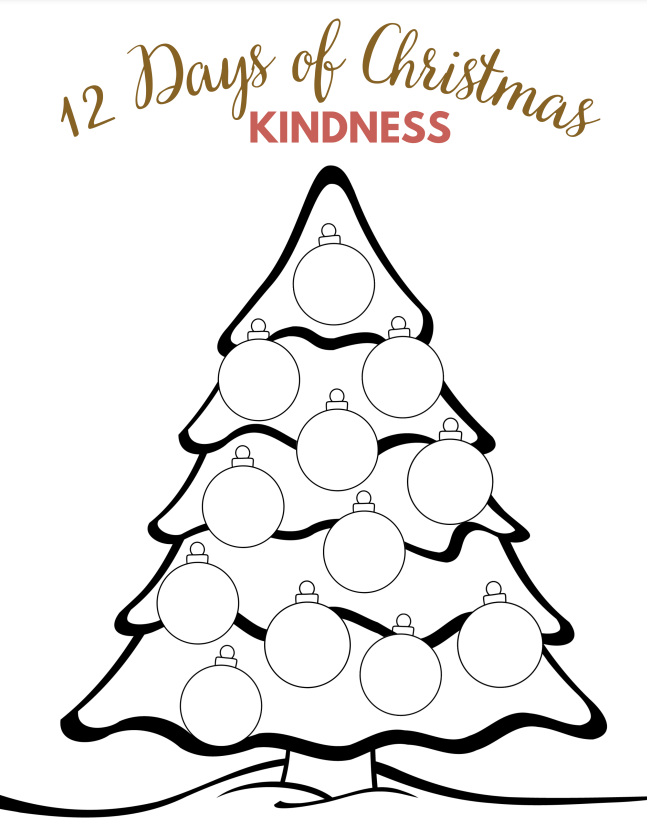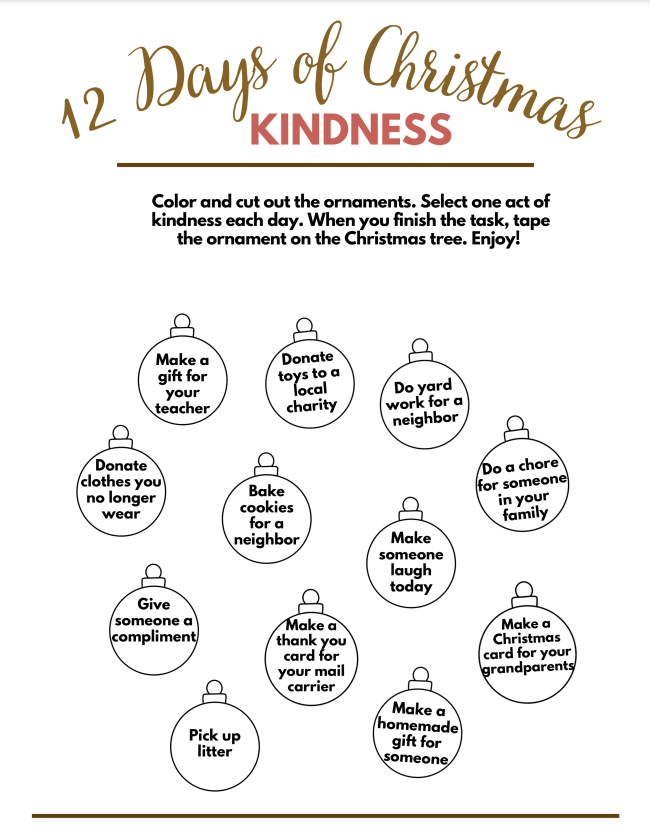 Click to download this free Kindness Calendar for Kids!
This free printable acts of kindness calendar is three pages-a cover page, a blank template to add your "ornaments" and a printable ornament page.
Print out in black and white and let your kids have fun coloring in the tree and ornaments!
How to Print
This printable calendar is so easy to print out.
Best of all, it uses little color ink, and works best on regular printer paper, so you can easily print from your home computer.
Click on the link above, to take you to the free printable advent calendar.
Note that this link takes you to a file that is three pages.
The first page is the cover, which you probably do not need to print out.
The second and third pages are what you need to complete this activity.
Save to your computer (I usually save to my desktop), and print out. You can print out in black and white, and your kids can color in the tree, if they'd like.
We have more Christmas activities to try out, including this Ornament Advent Calendar, Free Christmas SVG, and these free, printable Christmas Poems for Kids.
Thanks so much for reading all about our Kindness Advent Calendar – Free Printable Kindness Calendar for Kids!
Have a great day!