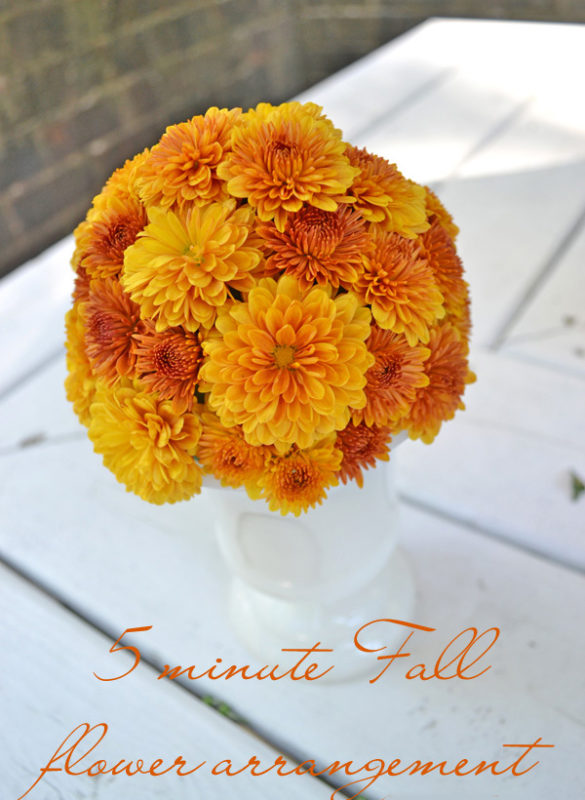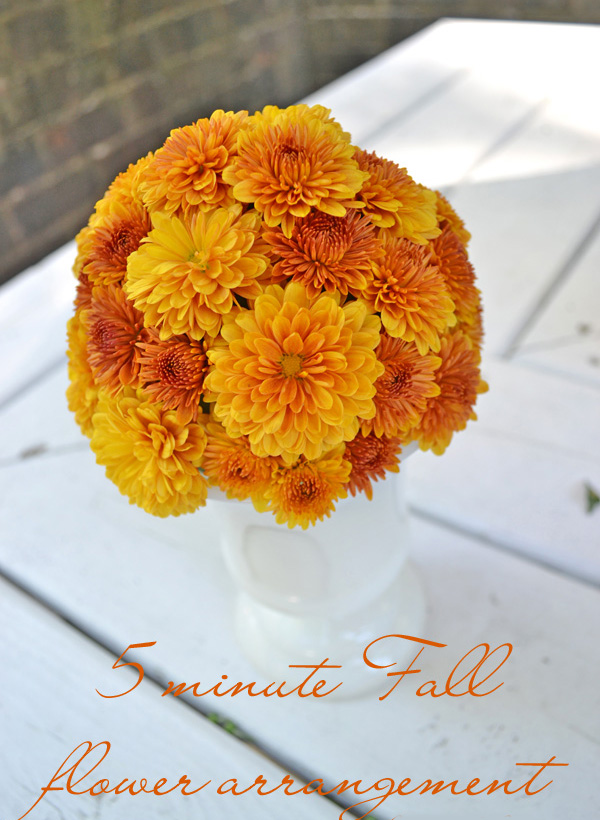 One of my favorite parts of fall is the gorgeous array of fall blooms available. I love the colors and textures of fall flowers, especially mums, and I couldn't wait to add some of these beauties to my home. This arranging technique is easy, and requires minimal materials. Let's get started…
Materials:
foam floral ball
mum stems (you can use any flower you want, though)
vase
scissors
skewer
Step 1: Gather your supplies, and soak your floral ball in water. This doesn't take long, the foam quickly absorbed the water I added to the bowl.
Step 2: Trim your flowers, leaving about an inch or so of stem on each flower. I found my mum bushes at Kroger…and they were on sale for $2.99…I bought two, but actually only used one.
Step 3: Place your ball into your vase, and start inserting the flowers into the foam. I found that they went in easier if I used a wooden skewer to pre-make the holes. Depending on how thick your stems are, this may not be necessary.
Keep going….you're almost there….
And that's it! Super simple, and such a fun dose of color and texture for your fall home decor!
Thanks for reading, have a fantastic day!