Valentine's Day Peppermint Cream Cheese Mints are the perfect way to celebrate the holiday! Package some up to give as teacher or neighbor gifts; just add to a clear bag and tie with a length of twine!
Friends, I have so many good things to say about these easy Valentines Day Peppermint Cream Cheese Mints. They are simple, easy to make, and are perfect for Valentines Day!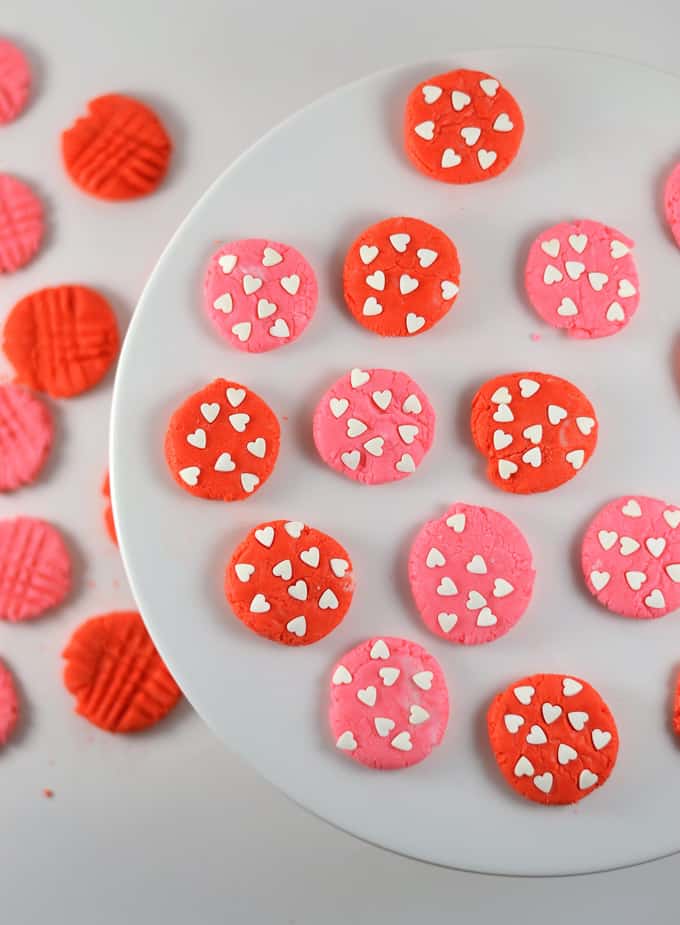 I made this easy holiday treat two ways. First, with the traditional fork crisscross pattern, and then covered with white heart sprinkles.
Here's what you need to make them yourself…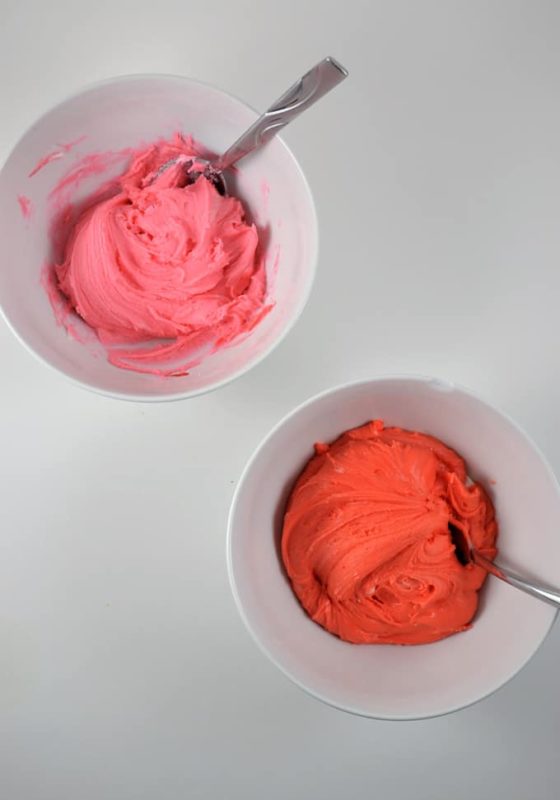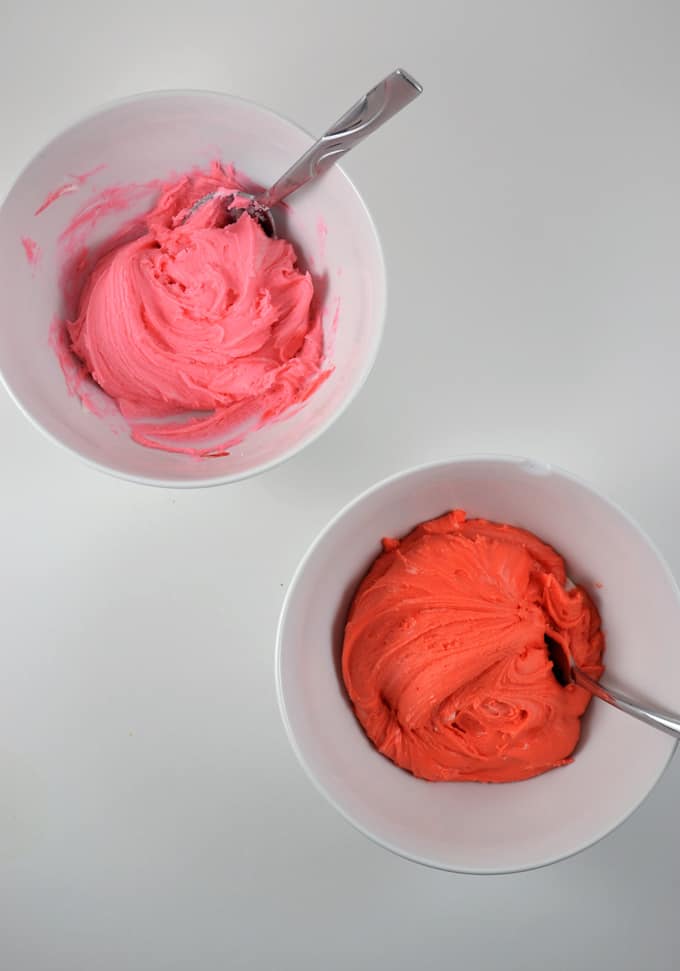 4 ounces softened cream cheese
4 cups confectioners sugar
1/2 teaspoon peppermint extract
food coloring (optional)
1-2 tablespoons milk (optional)
Add your softened cream cheese to stand mixer (you can also use a hand mixer).
Mix for 1 minute, then add your confectioners sugar, one cup at a time, letting each addition incorporate before adding another.
You want your mixture firm, but moist. If your mixture is too hard, add a tablespoon of milk and mix in. If your mixture is too moist, add more powdered sugar.
Add your extract, then, if you're making more than one color, divide into bowls. Add food coloring and mix in.
Refrigerate mixture for about an hour, as mixture will be sticky!
Form balls and place on parchment covered sheet pans. Flatten and decorate. Refrigerate until firm. Store in refrigerator in airtight container.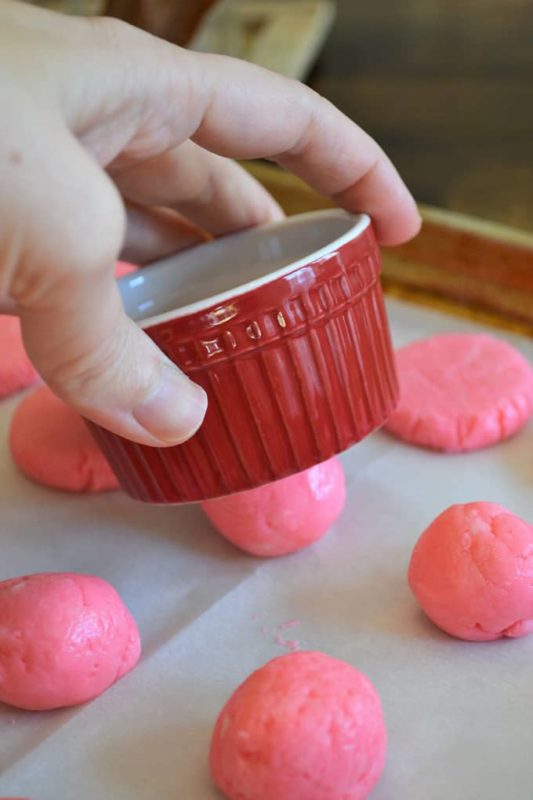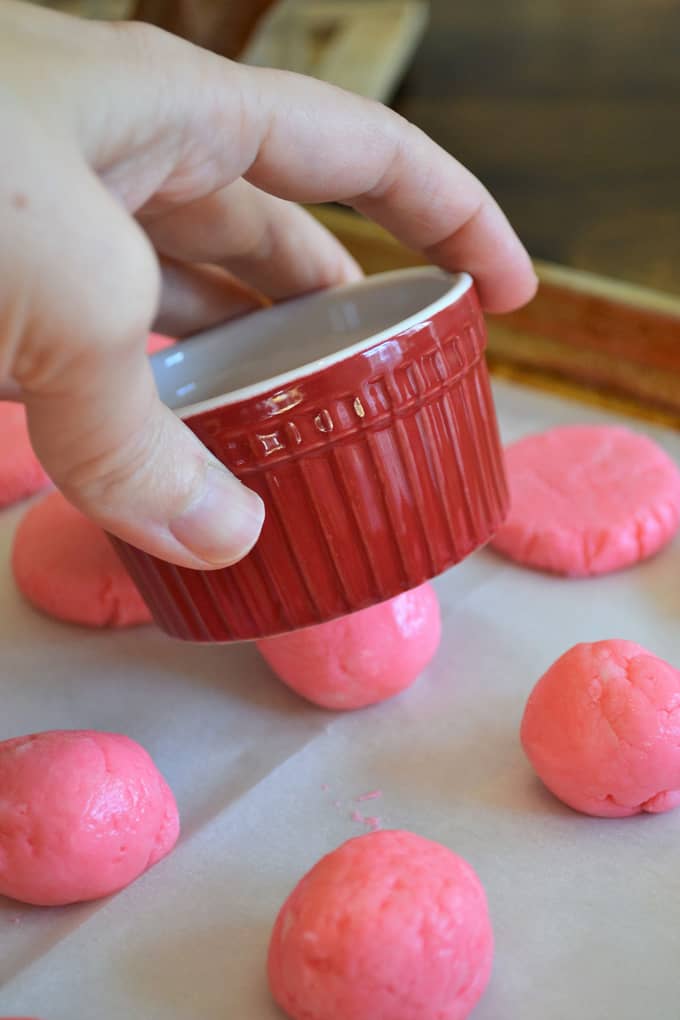 After you make your mixture (full recipe is below), simply divide into bowls and use food coloring to make as many different colors as you'd like.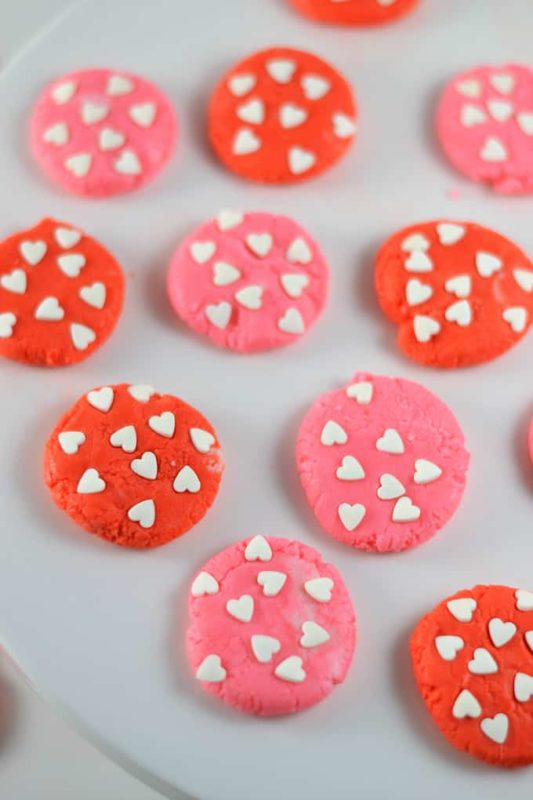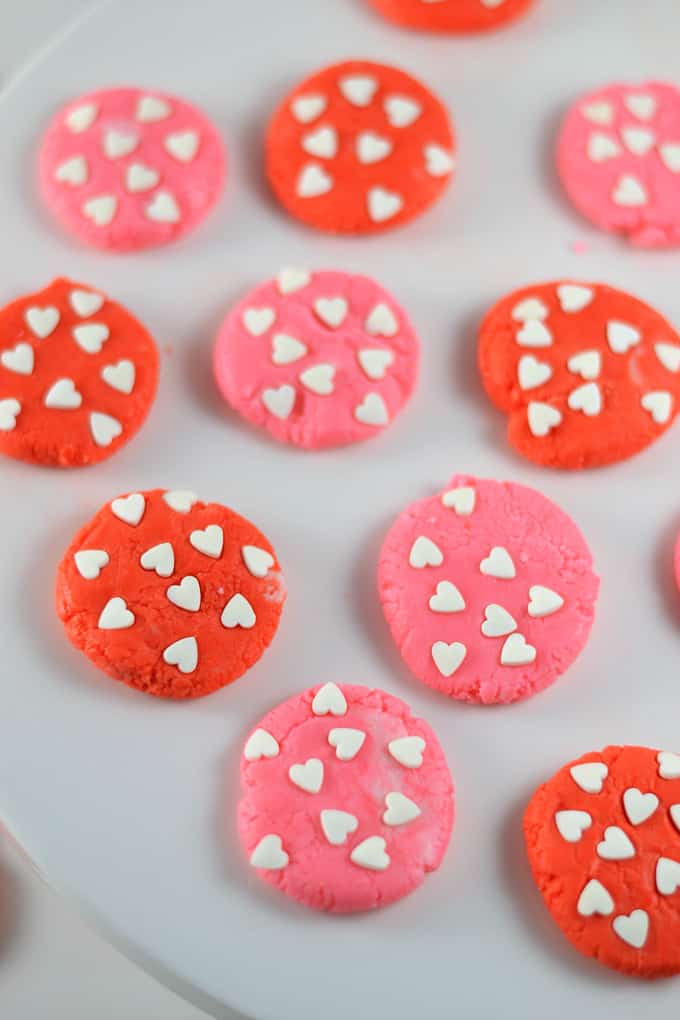 These turned out amazing! We all loved them, and I can't wait to package them up for some Valentine's Day treats!